Learn about the 2021 Doctor of Business Administration cohort and why they decided to enroll in the program.
"...I know that this program will help me succeed in my current job, shine with future employers and, long term, give me the opportunity to give back to my field as a teacher."
Ed Dobbles
VP, Advanced Analytics for Diageo, North America
"...The DBA program provides the perfect amount of knowledge you can use today in your current position and knowledge to remake yourself into a enlightened leader."
Roque Martinez
Chief Technology Officer of the Reference Data Utility
"The DBA provides intellectual stimulation while working with esteemed professors and impressive colleagues that come from all walks of life."
Nicol Nicola
Director of the Division of Economic and Demographic Research at NJDOL
Cohort Class of 2021
Gil Balanzat, Senior Manager at Eisner Advisory Group LLC; Veteran of the United States Marine Corps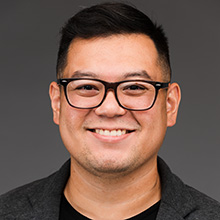 Gil Balanzat is currently a Senior Manager at Eisner Advisory Group LLC. In this capacity, he is a strategic partner that provides direction and facilitates firm-wide projects through a flexible and adaptable project management framework.
Prior to his current role, Gil held a variety of management positions at the global financial institution UBS. He is a veteran of the United States Marine Corps and received severalpersonal commendations after deployments to Iraq and south-east Asia.
Gil holds an M.B.A. from Rutgers University, a B.A. in Political Science from Montclair State University, and is a Certified Project Management Professional (PMP).
Cheryl Clarke, United Nations in the Office of Internal Oversight - Internal Audit Division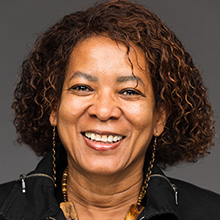 I am a dynamic and very versatile individual who is passionate about creating a positive work environment. I have worked in a variety of roles as Chief Financial Officer, Internal Audit Executive, Evaluator and as Chief Operations Manager in a wide cross section of global companies in the Caribbean, Europe, Africa and the USA.
I joined the United Nations in 2005 and presently serve at the United Nations in the Office of Internal Oversight - Internal Audit Division. I presently manage the Resident Audit Office of Kuwait which provides audit services to the United Nations Assistance Mission for Iraq, the United Nations Assistance Mission in Afghanistan, Investigative Team to Promote Accountability for Crimes Committed by Da'esh/ISIL (UNITAD) and the Kuwait Joint Support Office.
I am a Fellow with the Association of Chartered Accountants (FCCA) for over 25 years, completed the CPA examinations and a Certified Internal Auditor (CIA). I am a graduate from Rutgers EMBA programme, and also hold the designations as Certified Control Self Assessor, Certified Internal Auditor and Certification in Risk Management Assurance. I am also a certified trainer for the United Nations- United to Respect programme.
I am a Jamaican by nationality, and living in New Jersey, married with 2 sons.
My DBA major is in International Business with an interest in exploring Sustainable Development Goals. I plan to establish a niche market for services to Member States in CARICOM with focus on the SDG 17. My desire is to explore research on the achievement of member countries in achieving the SDG's goals, but more specifically SDG 17 on global partnerships (partnering for the goals), as my expertise is in finance. I know that there is a gap of expertise and research in this area, as sufficient guidance is not provided by the United Nations to Member States on how to finance their SDG goals. The achievement of the 2030 goals will become even more elusive with the COVID-19 virus.
Ed Dobbles, VP, Advanced Analytics for Diageo, North America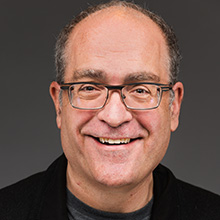 "After 25 years in business, the DBA program at Rutgers gave me the perfect opportunity to reflect on what I've learned and to build on that foundation with the latest academic research and brightest academic leaders.  In addition, my fellow classmates were a world class cohort of accomplished professionals that I'm honored to learn with.  I know that this program will help me succeed in my current job, shine with future employers and, long term, give me the opportunity to give back to my field as a teacher."
Ed Dobbles is the VP, Advanced Analytics for Diageo, North America, the largest Spirits manufacturer in the world (maker of Crown Royal, Captain Morgan, Smirnoff, Johnnie Walker and more than 100 other brands). At Diageo, he manages a 20 person team split between the US and India concentrating on using image recognition, segmentation and statistical forecasting to maximize the impact of their sales execution efforts.
Prior to joining Diageo, Ed lead analytics functions at H&R Block (the largest Assisted Tax Preparer in the US), Supervalu (the 3rd largest grocery retailer in the US) and Best Buy (the largest consumer electronics retailer in the US).
Ed has a BA, Advertising from Michigan State University and a MS, Marketing Research from University of Wisconsin.
Eric J. Hanna, Consultant with Accenture; US Marine Corps Reserves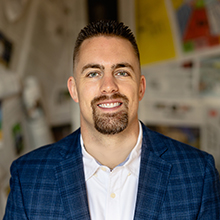 Eric was born and raised in Morris County, New Jersey, where he still resides today.
While attending college, he joined the United States Marine Corps Reserves where he served for seven years. During his time in the service, he served in various positions where he culminated as a Platoon Sergeant after deploying to Fallujah, Iraq.
Eric earned his Bachelor of Science degree from Rutgers University in Criminal Justice which aided in his pursuit of a position in law enforcement. He accepted a position in his home county with the Morris County Sheriff's Office, where he spent most of his career as a Detective in the Emergency Services Unit. While working with the Sheriff's Office, Eric earned a Master in Business Administration degree in Supply Chain Management and Global Business from Rutgers University.
In 2019, Eric left law enforcement and began his consulting career with Accenture. He works in the Talent & Organization/Human Potential practice, where he empowers clients to elevate their organizations through organizational design, leadership strengthening, and cultural modernization. To continue his life-long desire of learning, he began the Doctorate of Business Administration program at Rutgers University in September 2021.
Esther Ho, Management Consultant (Vice President), AlixPartners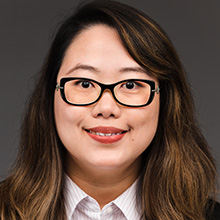 Specializing in international business and global supply chain solutions, Esther has accumulated a wealth of experience in the past decade consulting clients on supply chain optimization, strategy development and sales operation. Esther's expertise has been sought by clients representing consumer goods, manufacturing, life science and E-commerce industries.
Leveraging unique analytical skills acquired as an entrepreneur, Esther has served primarily as operations director, overseeing strategic planning and business development. As a business development executive and international facilitator in FedEx Express, Esther worked extensively on a complex multinational supply chain solution design and implementation.
Esther earned an M.B.A from Carnegie Mellon University, Tepper, focusing on strategy, operation management and business technology. She studied in Germany at Otto Beisheim School of Management, sharpening her proficiency in European economics and manufacturing operations. She also is certified instructor of Certified Logistics and Transportation (CLTD) and Certified Project Management Professional (PMP).
Joyce Joseph, Assistant Professor of Professional Practice, Rutgers Business School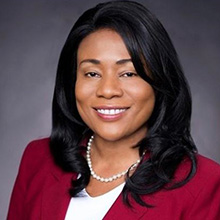 Joyce Joseph is an assistant professor of professional practice and director of the Road to CPA-Newark program at Rutgers University. Joyce was managing director at S&P Global Ratings where she led their global accounting and corporate governance group performing credit analysis on rated companies and informing institutional investors about the analytical impact of accounting and financial reporting matters. Joyce co-authored papers on current and emerging analytically-relevant issues published in Standard & Poor's Credit Week. Joyce was vice president at J.P. Morgan Chase where she led the initial firm-wide compliance with Sarbanes-Oxley Section 404 and managed the Securities and Exchange Commission Reporting Group. She also audited large complex financial services institutions when she began her career at KPMG.
Joyce currently sits on the American Institute of Certified Public Accountants' Board of Examiners. Previously, she was an advisor on the Financial Accounting Standards Board's Investor Advisory Committee and the Public Company Accounting Oversight Board's Standing Advisory Group where she provided investor-focused perspectives on newly promulgating accounting, financial reporting, and auditing standards.
Joyce is a Certified Public Accountant, Standard & Poor's Certified Credit Ratings Analyst, Chartered Global Management Accountant, and Certified Six Sigma Black Belt. Joyce holds an M.B.A. in Finance from The Wharton School, University of Pennsylvania, and a B.B.A. in Public Accounting from Pace University.
Chon Lintakoon, Assistant Professor of Professional Practice, Rutgers Business School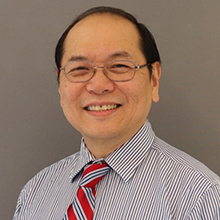 "Rutgers DBA program is the best program for the working professionals because of the design of only taking two semesters' courses on the weekends (only 10 weekends each semester instead of 14 weeks). This cohort program is designed so that we can learn from one another. You will bond with your classmates as early as 2 weeks like what I had experienced. With the teamwork is in display in front of my eyes instead of just a slogan, I am convinced that future cooperation among our classmates would be a huge benefit after we have all finished the program with the "We" spirit.

I feel so privileged to have the opportunity to learn with my top-class classmates and the best professors in the research areas of their perspective fields. This program meant a lot to me after 35 years of industry plus teaching experiences. I strongly recommend this program to those who would like to get ready to improve your skillsets in academic challenging and tremendous rewards afterward. This program will elevate all participants to the whole new level. From my native birth country LAOS (a landlock country next to Vietnam) with very limited resources to move to this level of achievement will hopefully encourage you to expect the best of yourself by joining us to learn from one another in this prestige Rutgers DBA program."
Chon began his career in Information Technology as a senior associate programmer at IBM in 1992. His skills led him to the project manager position in fortune 50 companies including Johnson & Johnson. Chon has been with the Rutgers MSIS department since 1999 teaching subjects in Data Structures, JAVA Programming, Business Research Method, Database Management Systems, Relational Database & Web Development, Computer Networking Analysis, Computer Information Systems, Introduction to Financial Statement, and E-Commerce.
Starting in 2016, Chon served as a Co-Director of MIS Association (MISA) advising that MIS student-run organization as their consultant in career development and technical knowledge transfers which included volunteering his time in delivery of a workshop related to Structured Query Language (SQL) in 2017 attracting standing room only undergraduate and graduate students to attend.
With Chon's involvement with Merger and Acquisition for small to medium companies since 2005, he had coached students in the areas of valuation process of enterprise and to equip them with the computer analytical skills they need to succeed in the Corporate and business worlds.
Other than teaching, he volunteered from 2008 to 2014 with a handful of Rutgers Newark students to build a great relationship with China's rural areas' high school students for a week-long summer camp by teaching English and cultural exchange and at the same time, promoting Rutgers Business School through interacting with school officials.
Chon has a MA in Computer Information Systems from University of Houston, and EMBA in Finance from Rutgers University.
Roque Martinez, Chief Technology Officer of the Reference Data Utility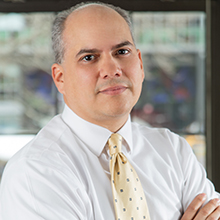 "The Rutgers DBA is essential to any leader who is planning on achieving further in their career. The DBA program provides the perfect amount of knowledge you can use today in your current position and knowledge to remake yourself into an enlightened leader. The tools you learn are practical and grounded in real life. I would expect the DBA alumni to push to senior leadership positions quickly."
My name is Rocky Martinez, and I am currently a Chief Technology Officer. I spent the first part of my career working at large financial institutions and the second part creating and building financial technology software companies.
I am and have been a vital member of leadership teams in financial technology companies and telecommunications. I rose to CTO after being executive vice president, managing director, board member, and mentor for-profit and non-profit institutions.
My focus is on leading digital change through technology and creating opportunities for new products and services that did not exist before.
I am the Chief Technology Officer of the Reference Data Utility(RDU). While not creating new products and services for RDU, I am an Associate in Columbia's Technology Management Program of the School of Professional Studies, working with future leaders and entrepreneurs.
I am currently developing new services to provide digital disruption for financial services firms, which need to reduce the amount of effort and time necessary from trade to settlement. Much of my work was created from my thesis on machine learning and financial services while at Columbia. The ability to use machine learning to predict when trade reference data is valid or not. Additionally, I am an author of published articles and the subject of interviews.
I have an undergraduate degree from Fordham University and a Masters's in Technology Management from Columbia University, and now pursuing a Doctorate In Business Administration from Rutger's University.
Rakesh Nangia, VP & Sales Leader at Genpact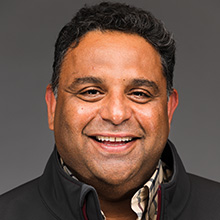 "The DBA program is a ideal pathway to blend real world experience along with an academic research oriented viewpoint.

It provides me with an opportunity to understand the foundational concepts of theories that i have been using in the real world for over two decades. The opportunity to interact with a diverse cohort and an amazing faculty is an additional bonus . I am looking forward to the new academic "me " :) ."
Rakesh has over 25 years of professional work experience in helping CXO's transform their business operations leveraging technology, process redesign, and digital tools including AI/ML and automation.
He currently works with Genpact ( www.genpact.com) as a Vice President & Sales Leader. He has worked with organizations like IBM, DXC, Wipro & Genpact and has led global sales and operations teams across North America , South Asia and Europe.
Rakesh did his engineering and Master's of Science from BITS, Pilani in India. He completed his MBA from University of Delhi and also did his Masters in IT from RIT, Rochester NY with a major in E Business & Technology Management. Rakesh also completed certificate courses in Digital Strategies for Business from Columbia University and Executive Leadership from Cornell University.
Rakesh loves to study the impact of technology on marketing strategy and profitability. His DBA major is in Marketing and he is very keen to understand the impact of customer experience and technology-led business transformation on Porter's theory of competitive advantage.
Nicol Nicola, Director of the Division of Economic and Demographic Research at NJDOL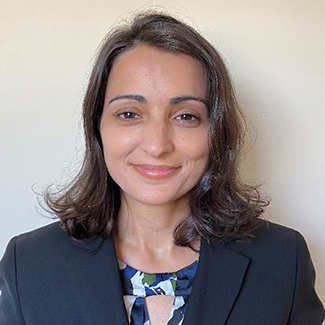 "The DBA provides intellectual stimulation while working with esteemed professors and impressive colleagues that come from all walks of life."
I bring 10+ years of experience in policy and economic research with the State of New Jersey, New Jersey Business & Industry Association, and MIDJersey Chamber of Commerce. I currently serve as the Director of Economic and Demographic Research for the State of New Jersey, where I lead a team in assessing national, statewide, and local trends to inform policy decisions.
Previously, I was a Research Scientist for the Department of the Treasury, where I used complex analytical methods such as regressions to analyze relationships between multiple variables and their impact on tax revenues. I also served as the Director of Economic Research for the New Jersey Business & Industry Association, where I leveraged data insights using IMPLAN economic impact software to help inform policy decisions.
In my spare time, I enjoy walking, traveling, reading novels, and spending time with family and friends.
Nayland Smith, Associate Dean for Business and Finance at the Graduate School of Applied and Professional Psychology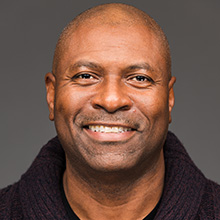 Nayland Smith is the Associate Dean for Business and Finance at the Graduate School of Applied and Professional Psychology (GSAPP). In this capacity, he oversees finance, marketing, communications, product technology and donor relations. He also has executive oversight of the 'Answer' center, a media outlet and he serves as the Executive Director of the Center for Applied Psychology Innovation (a.k.a The Innovation Lab).
Nayland's professional journey started in 1997 where he served as a Database Administrator for Dow Jones. He moved on to Brown Brothers Harriman as a Technical Project Manager overseeing the software development of financial products. These formative years sparked an insatiable interest in product strategy. The ensuing decade delivered auspicious opportunities to work in various industries as a product and business strategy specialist.
For the better part of his career, he worked in media and advertising where he honed skills in marketing and product design. Ultimately, he became a leader in this space overseeing various disciplines that include marketers, engineers, designers, business developers. Before arriving to Rutgers- GSAPP, he served as Vice President of Strategy and Operations at Radio One Inc (UONE on the Nasdaq) for 10 years. During that time, his team and I built a multi-million dollar digital media business.
As an entrepreneur, he developed the product strategy and design for a company called Independent Merchant Group (IMG). His work allowed IMG to realize significant gains in efficiency and growth in topline sales. IMG was successfully acquired with the software he designed serving as the centerpiece for the deal.
Nayland also co-founded a company called GettinLocal, a mobile app for travelers looking to discover and explore activities around them. He now sits on GettinLocal's board providing product and marketing strategy advice.
Nayland holds a Bachelor degree in Public Health from Rutgers University and a Masters degree in finance and management from Harvard University. He is also certified as behavior designer with Irrational Labs.
Nayland plans to research behavior decision theory as it relates to digital product usage and he plans to apply his learnings to product marketing initiatives for a software product he designed to improve access to mental healthcare.
In his spare time, Nayland enjoys reading literature on design and marketing, wood-working, golfing, and football.
Michael Zhu, International Entrepreneur and Investor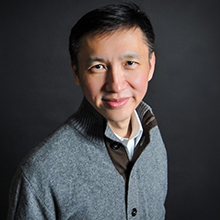 Michael H. Zhu is an entrepreneur and investor with multiple businesses in the US and China. He has focused on energy and environmental sectors and has managed engineering, manufacturing, and trading companies in and between the US and China.
At a young age, Michael traveled to the US from China and grew up in Maryland. After graduating from the Maryland Business School and a fateful trip back to China in 1993, he pivoted towards China. For the next ten years, he managed China Operations for a US public company, Environmental Elements Corporation (EEC), and took ownership of EEC's China subsidiary in 2004 with a management buyout. He expands that subsidiary and establishes other companies to service the growing need for environmental equipment in China and fulfill international companies' desires to source engineered products.
During his time in China, he fell in love with traditional Chinese culture and history. He developed a better lifestyle by learning and applying principles and techniques passed down by ancient Chinese sages.
Michael holds a BS degree from the University of Maryland, Smith Business School, and an EMBA degree from Rutgers, State University of New Jersey, Shanghai. Michael is fluent in English and Mandarin Chinese.