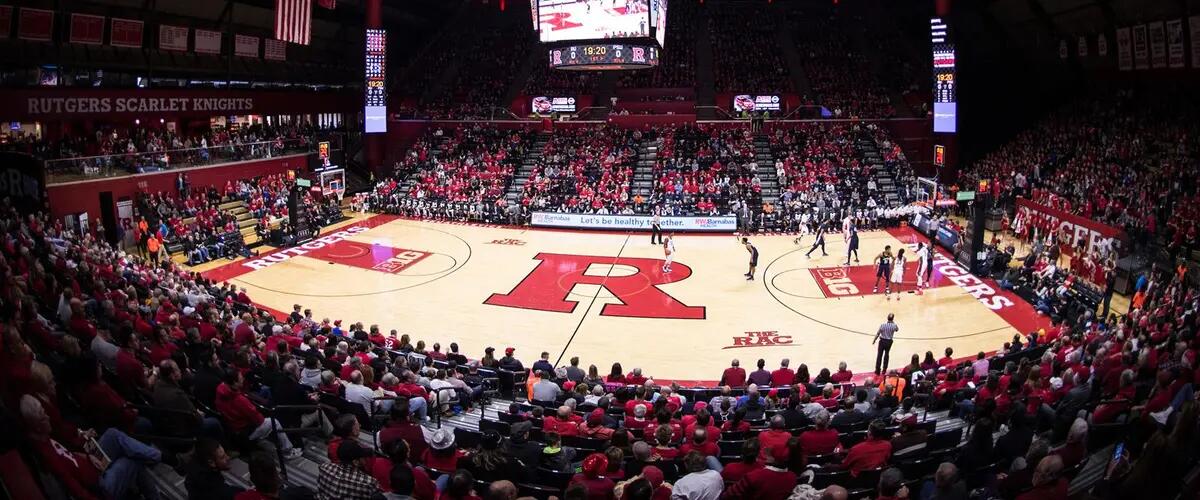 RBSAA: Rutgers Basketball Game & Tailgate
Join fellow alumni, family, and friends as we support our Rutgers University Scarlet Knights during the last game of the regular season! Our Men's Basketball team will be taking on the University of Illinois.
Rutgers Men's Basketball GAME & TAILGATE EXPERIENCE
Starting at 1:00pm we will gather for our tailgate party at the Rutgers Zone (inside the Livingston Student Center), then we will head out to the RAC which is located 3 blocks away. We will have giveaways, raffles, and lots of fun.
The Tailgate Experience includes:
10 tokens for games.
One appetizer (can substitute for dessert, or milkshake), and 2 soft drinks. Available appetizers include: Chips and Dip, Chicken Fries, Pretzel Hot Dogs, Mac and Cheese Bites, Bavarian Pretzels, Artichoke Dip, Mozzarella Sticks and Pepperoni Pizza Sticks.
Wine and beer is also included in your tailgate experience package (2 drink tickets per person).
Any additional food or drinks ordered are the responsibility of the individual ordering.
Rutgers Zone games include pool tables, air hockey table, skeeball, basketball, and arcade games.
Game Experience:
Game kicks off at 3:00pm. We will be seated in section 206 (Rows L,K,H,G, and M). RAC is conveniently located only 3 blocks away from the Rutgers Zone.
Tickets for the game will be handed out in person at the Rutgers Zone during the Tailgate Experience
Sunday, February 25th 2018
1:00pm - 3:00pm Tailgate Experience:
Rutgers Zone (inside Livingston Student Center) 84 Joyce Kilmer Avenue Piscataway, NJ 08854
3:00pm Game Kick-Off
RAC - (Rutgers Athletic Center) 83 Rockafeller Rd, Piscataway Township, NJ 08854
** RAC is located only 3 blocks away from the Rutgers Zone
Do not forget to visit us at www.rbsaa.org for upcoming events!!!
Parking
Livingston Campus/RAC: RAC parking lots can be accessed via Suttons Lane or Avenue E. ($20 per vehicle).
Price
This event is $40.00.