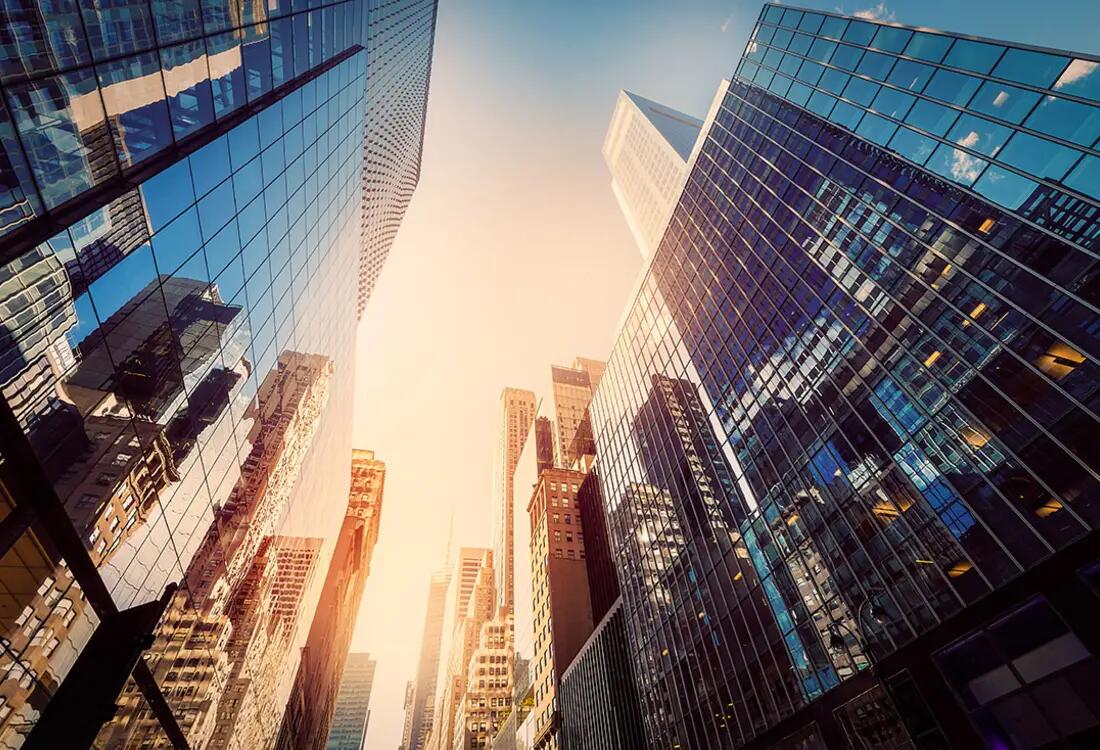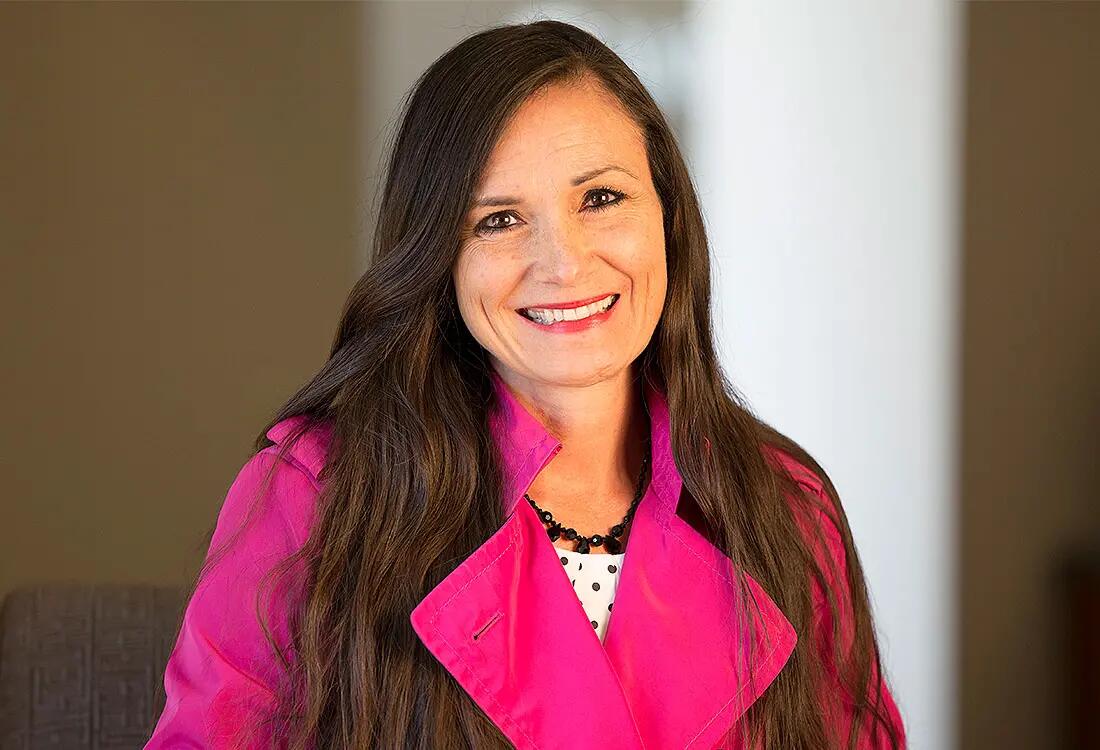 Alumni Spotlight: Lee Ann Jackson
Social Media Manager, Ambassador Advertising Agency
Lee Ann Jackson is the Social Media Manager for Ambassador Advertising Agency, a company that works primarily with nonprofit organizations and serves nationally syndicated radio broadcasters. At Ambassador, one of Lee Ann's growing responsibilities is evaluating changing social media trends and strategizing how best to maximize clients' social media presence with their respective radio station partners in order to extend the "voice" of the radio program and to further nurture an engaged social media community.
How has your learning been applicable in your current role?
I think it's important for anyone who is considering the program to realize that you don't just walk away with principles learned; you walk away with application points. For instance, I'm currently making a list of what we're doing and what we're not doing on the social media marketing front - that was something one of the presenters shared and challenged us to do. Another task is to use listening tools like Google Trends, which is very important in social media marketing and is something I'm walking through with my clients. Also, as we experience the growing importance of social media marketing in this COVID-19 world, I'm so grateful for how providential the Rutgers program was for me and my career. More and more clients are expanding their use of social media to reach their constituents and are utilizing platforms like Facebook Live because it affords them the opportunity to engage and build community. Not only did we learn more about creative ways to leverage such social media tools as Facebook Live in the Rutgers program, but we also learned to step back and think on a larger scale about how these tools can be an integral part of a social media marketing strategy.
What motivated you to pursue this program?
I had actually been looking at executive education for the last 3 to 5 years, when we started becoming more heavily involved on the social media front. I've heard it said that the only thing about social media that stays the same is that it's always changing. As we serve our clients, it's vital for us to remain current on all our communication fronts, and that was the primary motivation for me to look into furthering my education on this topic. Webinars and conventions are great, but Rutgers offered an in-depth, extensive and solid opportunity to get up to speed on the various aspects of social media marketing. As a single, working mom who was looking into the next chapters of my life with my youngest heading to college in the Fall, I wanted to make sure I kept myself marketable and forward-thinking, and not thinking myopically about the future of social media. I chose the Rutgers program over other educational options because of the opportunity it provided to immerse myself into an on-site, accelerated intensive education track with stellar presenters and in-depth content, away from the day-to-day distractions and responsibilities of work and home life.
How has completing this program helped you to be more effective in your career?
The Rutgers program has equipped me with something unique – a deeper knowledge of social media marketing and the credentials to underscore it. In the day-to-day of business, I'm tapped for guidance and insights I did not feel prepared to address before the program. Also, I now am invited to participate in meetings for more than just the marketing experience I've gleaned from nearly three decades in the broadcast radio industry; I'm specifically joining meetings to share what I've learned from the program. In fact, our agency now is taking a larger look at the role of social media in helping us to better serve our clients. Overall, it's helped me personally by giving me more confidence, and it's helped me professionally to become more of an asset to my agency and our clients.
How were you able to use this program to reinvent yourself?
Through the first-rate instructors and content shared during the program, the Rutgers Mini-MBA has given me this great confidence that I did not have before. The program helped me reinvent myself by making me a valuable contributor as we keep innovating and remain forward-thinking for our clients. Recently, a client was mentioning that they were writing a description for a radio program and podcast for their website and weren't sure what terms to use that would grab people's attention. I remembered that several of the instructors in the program talked about the strength of hashtags and making sure that we're strategically utilizing listening tools to make strong hashtag selections. On a daily basis, I continue to utilize the resources and lessons learned during the Mini-MBA as I work in collaboration with colleagues and clients.
What does the term Lifelong Learning mean to you?
When it comes to lifelong learning, I've made the importance of education clear to all three of my children, including the learning that occurs both inside and outside of the classroom, and regardless of what stage of life you're in. I'm a firm believer that no matter how old you are, there's always much to learn. Formal education is something that will help and assist me the rest of my life, and I certainly have underscored that to my children. I'm excited that the Rutgers program has provided me with a tangible illustration of a life motto: "There's no such thing as, 'you're done learning'."
In looking back at your program experience, what stands out to you?
What stood out to me most was the inherent passion and timely content that each and every one of the instructors shared for their particular area of expertise. I was also surprised by the great camaraderie in our class. In addition to what we were learning, we shared our reasons and motivations for taking the program, along with the struggles and challenges we were facing. It was just a great feeling to be in the company of like-minded colleagues. I knew from the beginning that Rutgers presented a great, organized and very detailed program, and I was just so impressed by every aspect of the Mini-MBA.
What advice would you give to fellow professionals or colleagues that might not have considered this type of program?
I would highly recommend considering it. I have close colleagues in other organizations who also serve nonprofits, and like so much else, it's a quickly evolving area. For many nonprofits, as they've moved away from direct mail, TV advertising and even radio advertising, the role of social media marketing is just becoming more and more important. There are some nonprofits that are doing it really well, and some who have yet to fully understand the importance of it. The Rutgers program not only addresses the key role of social media marketing, it equips students to apply what they learn in the program to help identify social goals, engage audiences and build brands.
Published June 2, 2020