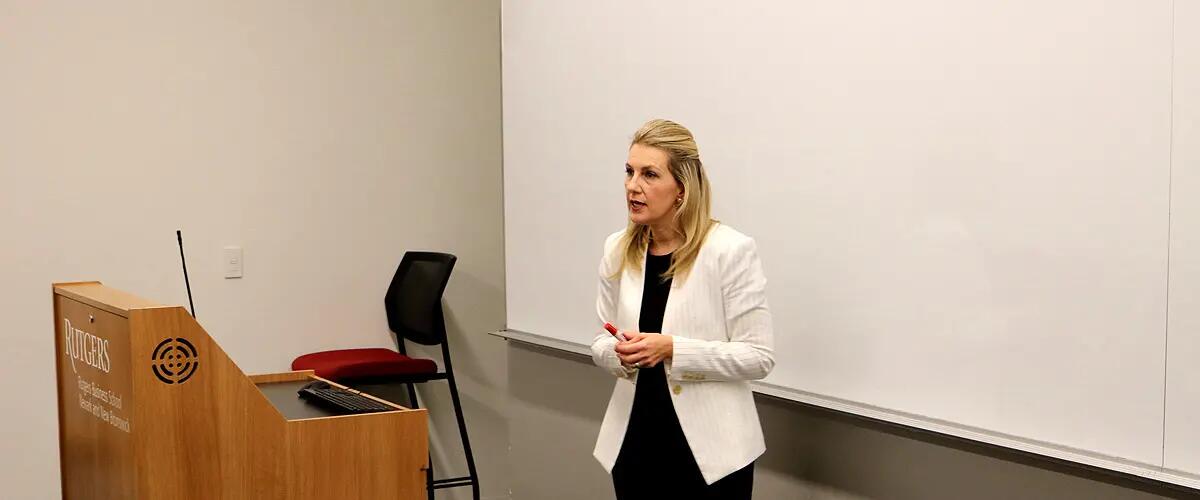 Alexandra Kunish
Assistant Professor of Professional Practice, Marketing Advisory Board Co-chair
Alexandra has spent over 20 years in various marketing, brand management, business development and licensing, merger & acquisition roles in the Fashion & Beauty industries working on some of the most recognizable, powerhouse consumer brands in the world at companies like The Swatch Group, Johnson & Johnson, Avon, Estee Lauder. Now, Alex brings her real-world experience to the classroom at Rutgers Business School teaching Brand Management and Introduction to Marketing at Rutgers Business School as Assistant Professor Professional Practice. In addition to her passion for teaching students in the classroom, she is the Faculty Chair of the Marketing Industry Advisory Board for RBS in which she works closely with senior marketing executives across a variety of industries on key marketing education initiatives like marketing curriculum modernization, experiential learning opportunities for students as well as the planning and execution of marketing conferences & summits for students and industry leaders.  
Founder of The Stanton Consulting Group a boutique consultancy focused on Marketing & Management Consulting for Fashion, Beauty and Lifestyle brands, Alex brings her experience to clients focusing on creating engaging brand experiences for consumers that deliver top and bottom line performance for companies.
At RBS, Alex is on the planning committee for The Jerome Williams Marketing Summit, an annual event that highlights contemporary marketing topics educating students, alumni and executives and preparing them to be modern marketers. Professionally, Alex recently joined the Board of the Direct Marketing Club of New York, and she is also a member of professional organizations CEW and FGI.