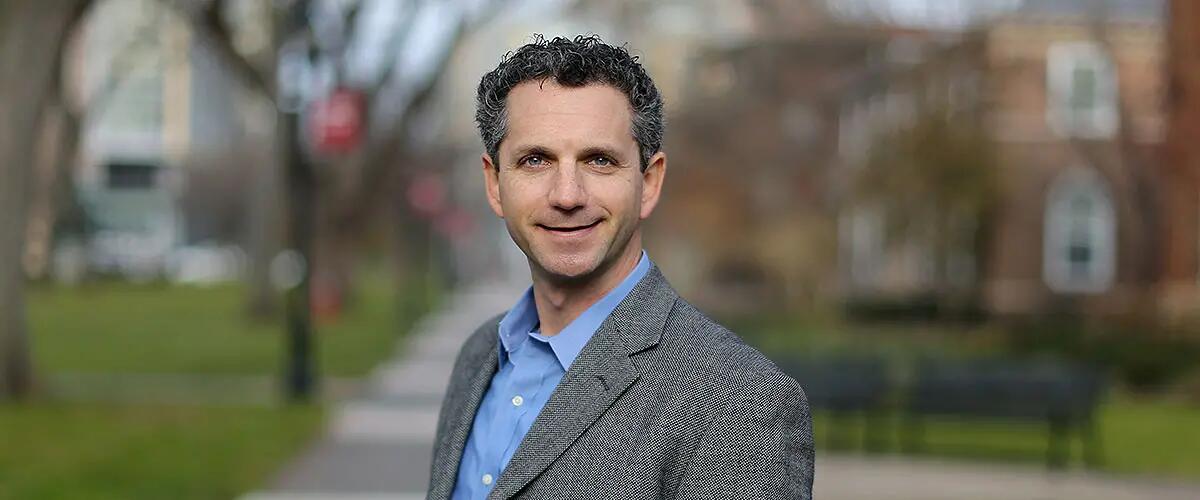 David Dreyfus
Assistant Professor
The Supply Chain Professor (SCP), aka Dr. David Dreyfus, is an Assistant Professor in the Supply Chain Management Department of Rutgers Business School where he teaches the MBA Operations Analysis and the Executive MBA Business Statistics (Singapore) courses. His research focus is on healthcare operations, population health, teams, disruptions, and risk. He holds a PhD from Michigan State University, an MBA from University of South Carolina, and a Bachelor degree from the University of Colorado.
As an academic, the SCP has sat in on more than 100 surgeries in the operating rooms of a major teaching hospital, published in Production and Operations Management, the Journal of Operations Management, the International Journal of Medical Informatics, International Journal of Operations and Production Management, and Operations Management Research, among other supply chain journals, and has presented his research at many academic and practitioner conferences.
Prior to his doctoral studies, the SCP worked in a healthcare clinic, performed a process improvement project in a major emergency room department, and worked within the Business Intelligence department of Volvo Construction Equipment, N.A. David is Six Sigma Green Belt and APICS certified.
Academic degrees
Ph.D., Michigan State University, Operations and Sourcing Management
IMBA – University of South Carolina
BS – University of Colorado
Publications
Golmohammadi, D., Zhao, L., Dreyfus, D. Using Machine Learning Techniques to Reduce Uncertainty for Outpatient Appointment Scheduling Practices in Outpatient Clinics. Omega (2023), 102907 https://doi.org/10.1016/j.omega.2023.102907
Dreyfus, D. and Nair, A. Impact of Operational Disruptions on Performance in Surgical Settings: Moderating Roles of Risk Management Infrastructure and Information Exchange. International Journal of Operations and Production Management (2022). https://doi.org/10.1108/IJOPM-08-2021-0524
Dreyfus, D., Nair, A., and Talluri, S. The Impact of Chain Organization Size on Efficiency and Quality of Affiliated Facilities – Implications for Multi-Unit Organizational Forms. Production and Operations Management (2020). http://dx.doi.org/10.1111/poms.13177
Dreyfus, D., Nair, A., and Rosales, C. The impact of planning and communication on unplanned costs in surgical episodes of care: Implications for reducing waste in hospital operating rooms. Journal of Operations Management (2019). https://doi.org/10.1002/joom.1070
Nair, A. and Dreyfus, D. Technology alignment in the presence of regulatory changes: The case of meaningful use of information technology in healthcare. International Journal of Medical Informatics, 110, 42-51 (2018) https://doi.org/10.1016/j.ijmedinf.2017.11.012
Nair, A., Nicolae, M., and Dreyfus, D., Impact of network size and demand on cost performance for high and low quality healthcare service organizations. International Journal of Operations and Production Management (2017). https://doi.org/10.1108/IJOPM-08-2016-0471
DuHadway, S. and Dreyfus, D., A Simulation for Managing Complexity in Sales and Operations Planning Decisions. Decision Sciences Journal of Innovative Education (2017). doi:10.1111/dsji.12134
Nair, A., Ataseven, C., Habermann, M., and Dreyfus, D. Toward a Continuum of Scales in Just-In-Time Research - An Examination of the Predictive Validity of Single-Item and Multiple-Item Measures. Operations Management Research (2016). https://doi.org/10.1007/s12063-016-0108-x