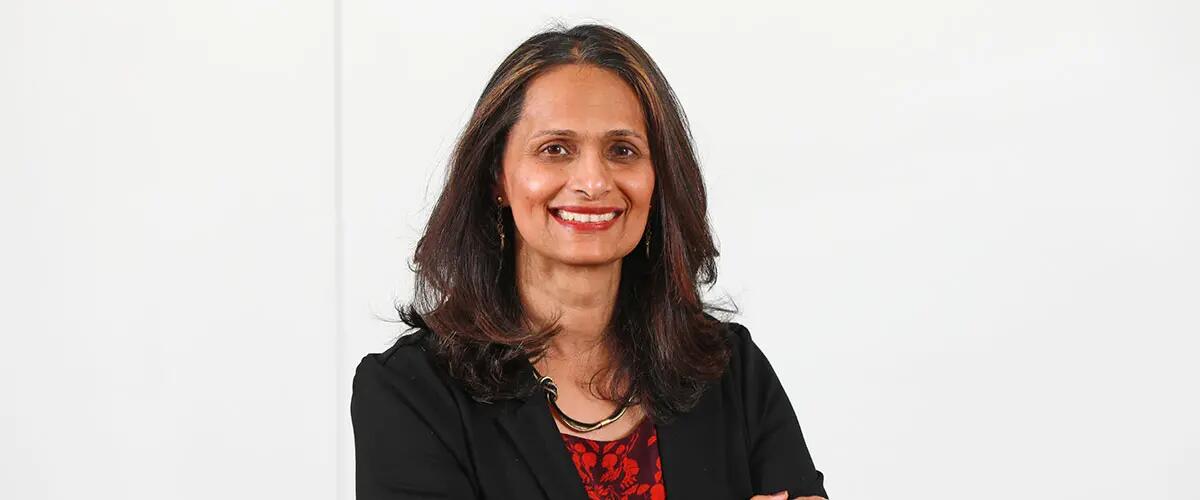 Gita Sharma
Assistant Professor of Professional Practice
Gita Sharma teaches law-related business courses at the undergraduate and graduate levels. Professor Sharma is an experienced attorney in the areas of ERISA/employee benefits, tax, and employment law. She has worked with leading law and accounting firms, corporations, consulting, and brokerage firms, as well as in public service. 
Professor Sharma has served as a contributing author and editor to premier employee benefits publications in the health care and retirement areas. Her primary research interests include healthcare and retirement policy, consumer-driven health care, privacy law, cannabis (marijuana) legalization and the workplace.
RUTGERS ACCOUNTING DIGITAL LIBRARY
Business Law I - Professor Gita Sharma 
Business Law II - Professor Gita Sharma 
Academic degrees
LL.M., New York University (NYU) School of Law
J.D., Albany Law School of Union University
B.A., Russell Sage College
 
Publications
Gita K. Sharma and Vanessa L. Johnson, The Disconnect Between State Laws Regarding Medical Marijuana Legalization and Employee Protections. 40 Quinnipiac L. Rev. 1 (2021).
Gita K. Sharma, The Prudence of Permitting Investment in Employer Stock under Defined Contribution Retirement Plans, 4(2) International Journal of Disclosure and Governance 121 (2007).
Gita K. Sharma, An Overview of U.S. Health Care Reform Proposals and Employer Initiatives, 44(7) Benefits and Compensation Digest (2007).
Student Testimonials
"Professor Sharma kept the class engaged, focusing on class discussion over lecturing. In doing so, she was able to leverage the entire class's experience, making conversations current, applicable, and exciting. In addition, she encouraged students to give their opinion rather than just state what the book says; this gave business law another aspect that made it more fun to be a part of."
"Professor Sharma took time to encourage the application of legal theory that we were learning in class, to various real-world examples and cases. This made the experience much more interesting, and it encouraged students to do the reading and learn more on their own."
"Prof. Sharma was great! She made it easy for the students to like her course. I was originally not interested in Business Law and only took it to fulfill my course requirements but by the end of the course, I found myself wanting the course to continue longer. It was not that we did not have a lot of work – it was more that the way Prof. Sharma taught the course was so effective for Part–time MBA students that I really enjoyed it. She was very nice to everyone too!"
"The instructor was very engaging and made business law very interesting. She also applied business law to everyday topics which effect managers and employees of businesses in the twenty-first century. The guest speaker she invited was very insightful and presented a topic which is top of priority in today's business environment."