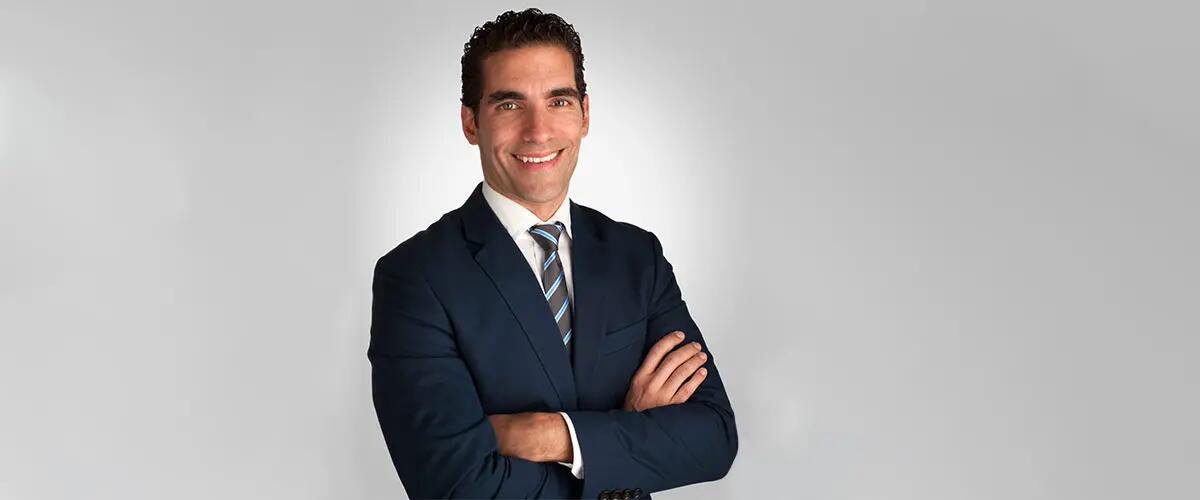 Ignacio Vijil-Cabrera
Executive MBA Lecturer
Professor Vijil-Cabrera teaches Managerial Economic Analysis to Executive MBA students in New Jersey, Singapore and China, where he combines his real life experience and dynamic teaching style with his solid understanding of economic theory.
 
"The emphasis of my classes is on pragmatic and applicable microeconomic subjects. I try to spend as long as possible relating the concepts at hand to current events. The Wall Street Journal and The Economist (to name a few) are more important in my class than the text book. I have delivered training in a corporate setting to over 3,000 executives worldwide, so I know that the students are not only interested in what one is teaching, but in how to apply it as well."
In addition to EMBA Director Farrokh Langdana's course, both Prof. Vijil- Cabrera and Prof. Langdana's economics courses have been ranked # 5 and then #2 by Financial Times in 2017 and 2018, in the eight Top 10 categories for EMBA programs worldwide.
Professor Vijil-Cabrera has lived and worked in Spain, France, England and the U.S. holding positions of increasing responsibility in Project Management, Strategy, Analytics and Operations for close to 20 years in the corporate world. Professor Vijil-Cabrera, holds a B.S. in Economics and Business from Zaragoza University in Spain and he is a fellow graduate from Rutgers' Executive MBA. Professor Vijil-Cabrera is fluent in English, French and Spanish.
Some of the topics Professor Vijil-Cabrera discusses in his Managerial Economic Analysis class are how to make sound product pricing and cost decisions based on our understanding of the demand for a firm's products or services and the production capabilities of the firm; how to diagnose key market structures; and how to use our knowledge of the strategic behavior of competitors to make business decisions. "This is what I do on a daily basis in the corporate world and it is important for me to incorporate real life examples to my lectures. The Executive MBA is the perfect setting to engage the students in conversations where they are not only learning from me, but also from their fellow students".
Executive MBA Experience
Rutgers Class of 2017 EMBA student Faith F. Scott, President and Chief Executive Officer of the Visiting Nurse Association of Northern New Jersey, reflects on  Prof. Vijil-Cabrera's relentless dedication and attentiveness to his EMBA students:
"Today, Nacho came for a visit to my office. He met with my team of 5 people. We built a multi-regression model for our home health business and another for our hospice business. I want to lay out the simple approach:
You EMBA professors create ideas. I take the text book back to team, I struggle with exams and learn material despite average grades. I go back with finance management text, Rosa text and Nacho notes to the team. We pull our metrics out, align with the texts and step by nasty step with excel we build, test model and prove the solution. 
Nacho came and helped us interpret our model and move to the predictability level. We were on cloud 9 learning and touching our work. In my industry this is not done, so we feel like rock stars.  
Thank you for providing the tools of professors… all different. My message to fellow students is simple: learning allows those open minds to own new things. Wealth is in the eye of the beholder, and today there were several enriched people that will walk on water for a long time.
Academic degrees
MBA, Rutgers Business School, Executive MBA program
BS, Zaragoza University, Economics and Business
Student Testimonials
Professor Vijil-Cabrera's contribution to the Rutgers Executive MBA Program is much more than academics. As a past graduate of the REMBA Program he can directly relate to the class as students, as well as fellow working professionals. He teaches in such a way that every lesson is extremely engaging and is directly applicable to whatever industry or field you are in. These lessons are vital when you are a mid-level/senior executive or an entrepreneur, like me.