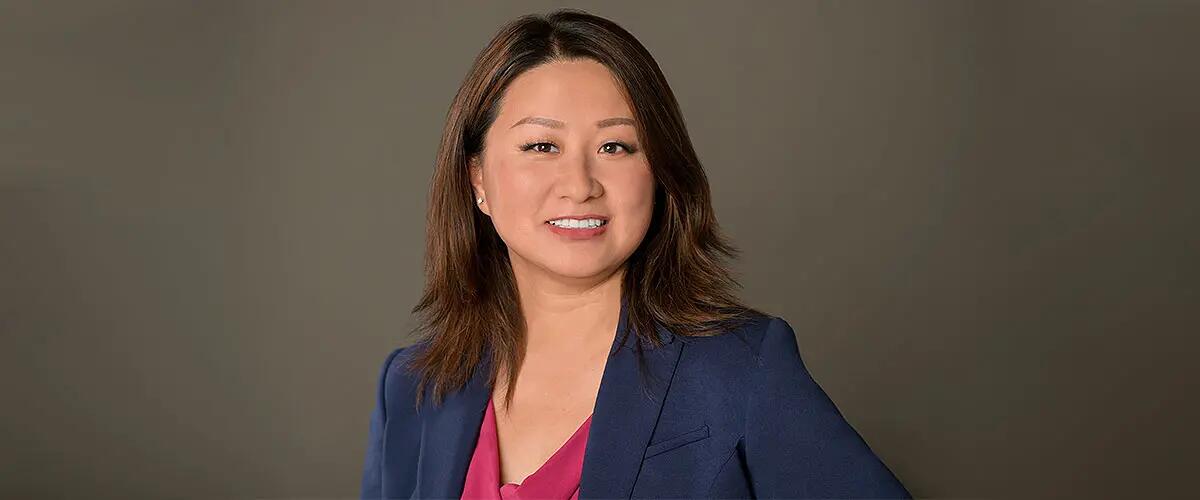 Jing Suk
Executive MBA Lecturer
Professor Suk is a seasoned marketing executive and has over 20 years of experience leading large scale analytics, data, and AdTech/MarTech initiatives across CPG (P&G, Reckitt), Telecom (AT&T, Comcast), Financial Services (Amex, NYSE, Barclays), Media (NYTimes, Thomson Reuters), Healthcare (Amgen, Moderna) and Consulting (Accenture, CapGemini Ernst & Young).
She is passionate about utilizing data, analytics, and technology to deliver impactful marketing insights and initiatives that drive value. Currently she's a Managing Partner, Executive Director of Marketing Intelligence & Science at Wavemaker, where she leads a large team, delivering data-driven solutions in measurement, audience and advanced analytics for top brands.
In her previous agency roles, she advised clients on AdTech/MarTech/Analytics on improvements which created millions in media savings and drove double-digits growth on acquisition rates, developed strategies to help clients navigate through the evolution to a cookie-less environment, and built innovative measurement and testing frameworks that were adopted across an entire agency. Prior to agencies, she worked in technical consulting with big data and global analytics management for brands.
Jing is an avid mentor and coach. She is an Adjunct Professor of 9 years with the Rutgers Business School, teaching Digital Marketing Analytics in the Rutgers Executive MBA program.
Jing holds a master's degree in Business Administration and a bachelor's degree in Computer Science.
Executive MBA Experience
Digital Marketing Analytics Course Description
To survive and excel in today's economy, executives need to focus on deploying their marketing and advertising dollars more effectively by validating the return of investment (ROI) of this spending. Digital marketing has proven to be a necessary and effective channel to showcase brands, to reach customers and to build loyalty. Executives need to navigate today's complex and fragmented digital marketing concepts and regulations to ensure that their organizations upgrade and adapt to the age of digitalization. This course highlights how it is imperative that digital marketing be integrated with powerful digital marketing analytics, which through data acquisition, exploration, testing, and application, produce insights to drive continuous improvements in digital marketing programs and to maximize returns.
This course provides a comprehensive look at various aspects of digital marketing. Starting with foundational concepts across all aspects of digital marketing, including owned, paid and earned media channels, participants then do deep dives into measurement strategy, metrics, framework, concepts, issues, tools, testing and best practices. This highly applied course adapts regularly to reflect current marketing industry changes, trends and updates. A key focus of the course is to ensure that executives can learn digital marketing analytics through real-world practice by using industry-leading digital marketing analytics tools.
Topics covered include:
How to link business objectives with digital marketing objectives and to develop measurement strategy?
How should executives manage vendor selection?
What are the key digital marketing metrics and key performance indicators for different types of organizations?
What are the owned, paid and earned media channels, and how to navigate through the complexity and measure marketing success?
What are the latest privacy and technology changes on audience and data, and how to ensure that your organization is adopting these changes?
How to utilize quantitative, qualitative and competitive tools to drive actionable insights?
How to optimize digital channels by incorporating testing and experimentation?
How to create and manage an analytics culture for your organization?
Academic degrees
MBA, Rutgers Business School, Executive MBA program
B.A. in Computer Science, Rutgers College
Student Testimonials
I work for a data-driven company that relies heavily on a web-based portal for its business. Professor Suk's course on Web Analytics has started a movement in our business development division to pace it at a whole different level. All eyes are on me to leverage the power of big data through web analytics. This course empowered me to look behind the scenes of the online world, and I am hoping that this will lead to that "big transition" at work that everyone dreams about.
— Khurram Zahir