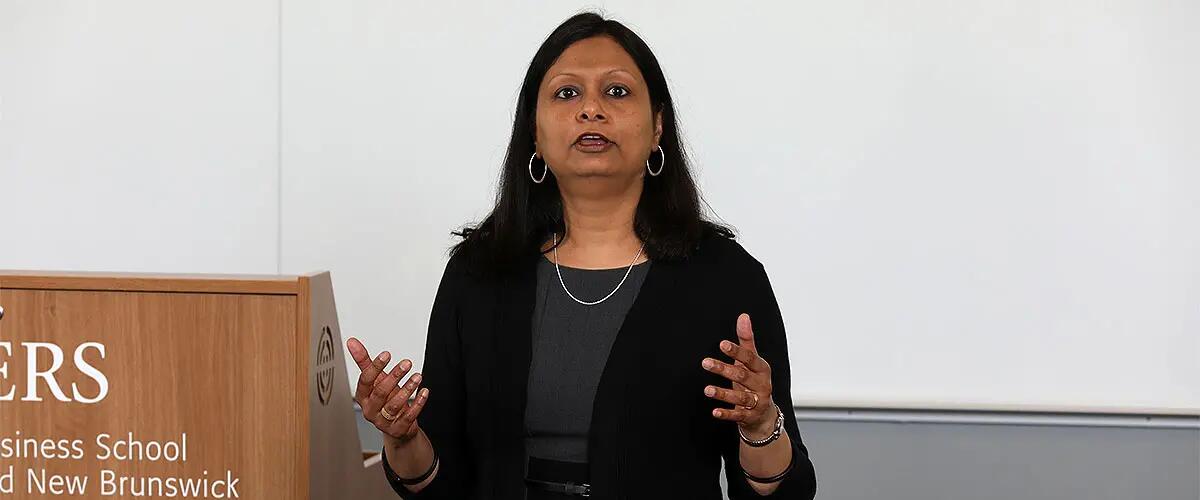 Pallavi Shukla
Assistant Professor of Professional Practice
Dr. Pallavi Shukla is Assistant Professor in the Department of Management & Global Business at Rutgers Business School – Newark and New Brunswick. She received her Ph.D. in Management from Rutgers University. Professor Shukla's research interests lie at the intersection of global strategy, migration, and institutions literature streams. Her research examines the role of migrants in bridging cross-border locations using a socioeconomic theoretical lens. She is especially interested in investigating how migrants and their institutions affect global strategies of multinational firms.
Professor Shukla is also interested and engaged in examining the evolution of international business activity from an institutional and business history perspectives. Lastly, she is involved in research projects that focus on understanding the process of knowledge diffusion using bibliometric methods. She has published in the Journal of International Business Studies, Journal of World Business, and Rutgers Business Review; her recent papers can be accessed at: https://www.researchgate.net/profile/Pallavi_Shukla3. Her contributions to the field were mentioned in the Spring 2019 and the Spring 2021 Rutgers Impact Report.
Before coming to academia, Professor Shukla worked in the financial services industry for over a decade in New York City and Mumbai. During this time, she worked on several information technology projects for the National Stock Exchange of India, Tata Consultancy Services, Bear Stearns, and JP Morgan and held various positions ranging from software consultant to Associate Director.
Professor Shukla teaches International Business, Business Policy & Strategy, and Global Management & Strategy at Rutgers Business School - Newark and New Brunswick. She can be reached via email at pallavis@business.rutgers.edu
Academic degrees
Ph.D. in Management, Rutgers University, USA.
B.E., Electronics and Communication Engineering, Birla Institute of Technology, India.