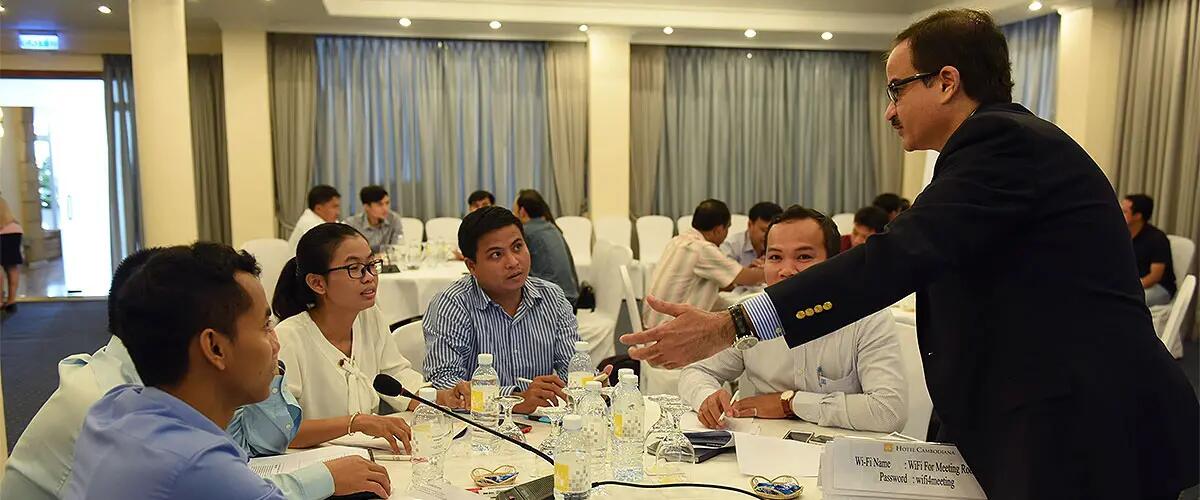 Pavan Sharma
Executive MBA Lecturer
"As a profession, supply chain management is on the verge of disruptive change due to increased supply network complexities, volatile trading environment and influence of information and communication technologies. With increasing automation comes a contraction of roles, as well as a new skill set to fully leverage the emergence of technology. The opportunities for supply chain managers that arise from technology are mind blowing and exciting"
Pavan Sharma is an expert in procurement and supply chain management, industrial engineering and process improvement. He has over 25 years of experience in production, quality, logistics and procurement functions in automotive, hospitality, consulting and logistics companies.
Pavan has provided consultancy and training to a number of private and public enterprises in Singapore and Asia such as the Singapore Ministry of Finance, the Ministry of Defence in Singapore and Brunei, Tetra Pak, DSTA, Shell, CNOOC, SembCorp Logistics, Nestle, SUTD, A Star and dozens of others.
Pavan holds a Master of Business Administration (MBA), a Bachelor of Engineering in Industrial Engineering and holds a Post Graduate Diploma in Industrial Engineering. He has also completed the CIPS UK Level 6 Professional Diploma in Procurement and Supply. He is a Member of the Beta Gamma Sigma, an International Honors society that recognizes outstanding scholastic achievement.
Pavan teaches at the MSc programme at National University of Singapore (NUS) & Singapore University of Social Sciences (SUSS)
Pavan is a qualified project manager and holds the PMP certification of the Project Management Institute, USA.