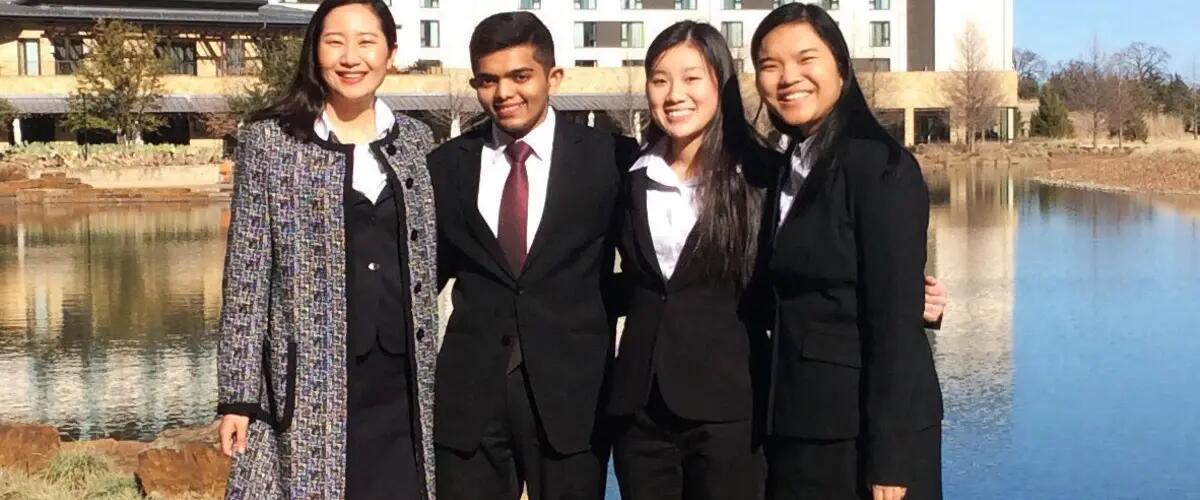 Accounting students go to finals in Deloitte's national tax competition
The team from Rutgers Business School was one of nine regional finalists.
Four students from Rutgers Business School-New Brunswick were finalists in Deloitte's 17th Annual FanTAXtic case competition in January.
The FanTAXtic case competition gives students a peek at the types of challenges and trends they will encounter in the accounting and auditing fields.
"Students participating in this competition are getting real-world experience to prepare them for a career in tax, which requires a diverse skillset and innovative thinking," Steve Kimble, chairman and CEO of Deloitte Tax said in a statement. "I congratulate all of them for their technical proficiency and teamwork, as well as their critical and bold thinking to solve the complexities of this year's business case challenge."
Members of the Rutgers team were senior Susie Park, juniors Harsh Vadadaria and Cheryl Chu, and sophomore Ivy Chan. All of the students are studying accounting.
The Rutgers team won the regional competition at Deloitte's New York City on Nov. 4, which allowed them to advance to the national finals. Nearly 60 teams representing more than 40 colleges participated in the competition. RBS was one of nine regional winners. The national competition was held at Deloitte University in Westlake, Texas, January 12 -14.
Other schools participating in the competition were College of William & Mary, Fordham University, North Carolina State University, University of San Diego, Loyola University, Michigan State University, Syracuse University and the University of Southern California.
Students from the University of San Diego won the competition.
-Vita Viran, Rutgers Business School sophomore
Press: For all media inquiries see our Media Kit