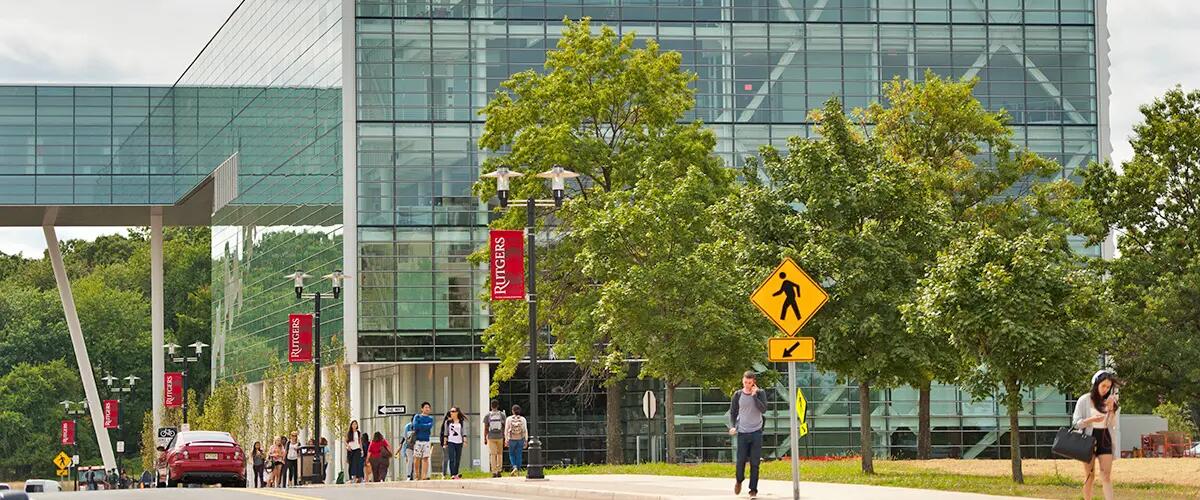 Alumna's business is a standout in the universe of Mom.blogs
As Jacqueline Ward started a family, she also gave birth to a business.
After five years in corporate jobs that used her skills in marketing, analytics and even German to sell financial products at Bloomberg and then The Bank of New York, the 2005 Rutgers Business School-New Brunswick graduate became a mother.
While she wanted to be at home to raise her daughter Ava, she wasn't quite ready to give up working altogether. And so DIYDesignMom.com was born.
The site, which offers ideas for easy bedroom upgrades and advice-for-living, was inspired by Ward's passion for design and do-it-yourself projects and fueled by her knowledge of marketing and business.
"Rutgers Business School provided me with a wonderful foundation to marry these skills," she said. "It is a great fit for me."
Ward's DIYDesignMom has become a standout, top-ranked site in the legions of Mommy bloggers or Momblogs that have emerged as an influential part of today's digital business world.
As the name implies, DIYDesignMom offers readers a range of do-it-yourself advice and projects, from tips on creating unique decor for dorm rooms to herb gardening and how-to guides on creating storage space.
Ward said her site, now four-years-old, has a team of writers from around the world, its own designer and receives an increasing number of advertising requests. Her metrics show that her reach is global. "It's really taken off," she said.
Her drive to make it successful was at least partly due to her desire to be a positive role model for her daughter. "I wanted to work from home," she said, "but I also wanted to use my knowledge to start a business."
Mommy blogs emerged as a result of a generation of tech-savvy mothers who created networks on social media and used the Internet to find and share information. It didn't take long for giant consumer goods companies such as Johnson & Johnson to recognize their influence in the marketplace. Today's blogs are fueled by native ads, which are displayed as content rather than traditional marketing. In September, The Atlantic reported that spending on native ads was expected to reach $7.9 billion for 2015, up from $4.7 in 2013.
Ward, a New Jersey native, graduated with a degree in marketing. The marketing program, she said, gave her a chance to tap into her creativity while it taught her about accounting, statistics and strategy.
"Running my own business is very rewarding," Ward said. "Rutgers helped to shape me and enabled me to understand the underlying principles of business, which has given me the confidence to continually grow it."
Press: For all media inquiries see our Media Kit