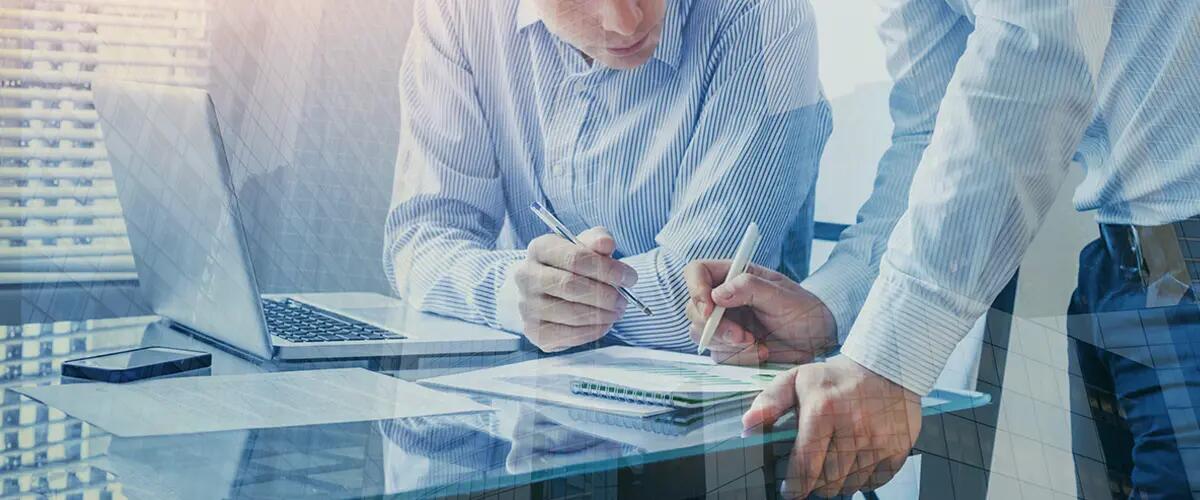 Alumnus combines MBA in Professional Accounting with law to create valuable specialization
The MBA in Professional Accounting program taught Zach Edelsburg the ins and outs of the accounting industry. Law school cemented his expertise in tax.
Zach Edelsberg had already been accepted to law school when he learned about Rutgers Business School's MBA in Professional Accounting program during his senior year at college.
The economics and philosophy major decided to postpone law school to spend 14 months in the graduate business program, learning the ins and outs of the accounting profession. The academic detour proved valuable for his career: He landed a plum job that draws on his accounting and legal knowledge.
"Having the accounting background is incredibly helpful," said Edelsberg, who works in Ernst & Young's Transaction Advisory Services office specializing in transaction tax financial services. "Being able to understand and apply GAAP concepts in addition to tax concepts allowed me to transition from school to the working world quickly."
The PAMBA program introduces students to Ernst & Young and the three other Big Four firms — Deloitte, KPMG and PricewaterhouseCoopers — along with many regional accounting firms. Edelsberg fondly recalled the lunch-and-learn sessions led by professionals who shared information about accounting and what it's like to work in the field. 
"Rutgers Business School provided such a great networking opportunity," the 2014 graduate said. "It taught me how to be a professional: I learned how to interview, write strong resumes and cover letters, and how to network." Most of Edelsberg's classmates took advantage program's internship opportunities, which often resulted in full-time job offers, he said. (Edelsberg opted to not take one because he was heading to law school.)
The Jersey Shore native passed the national CPA exams, and then attended Rutgers Law School where he took nearly every tax class offered. At Ernst & Young, Edelsberg works on a team that helps corporations assess the tax ramifications of acquisitions and mergers and structure transactions that result in a favorable tax impact. About 80 percent of the team are lawyers, and the rest are CPAs, he said. Edelsberg offers expertise in both areas.
"Zach was a strong student, who never defaulted on his commitment to this program," said Alexander Sannella, director of the PAMBA program.
Sannella said the rigorous program requires students to earn 66 credits in 14 months. "Students understand we're doing professional development with the academics," he said.
Created in 1956, the PAMBA program welcomes students without accounting backgrounds. Many graduates are hired by top accounting firms, but others use their degree to work in a variety of fields, including health care.
- Margaret McHugh
Press: For all media inquiries see our Media Kit