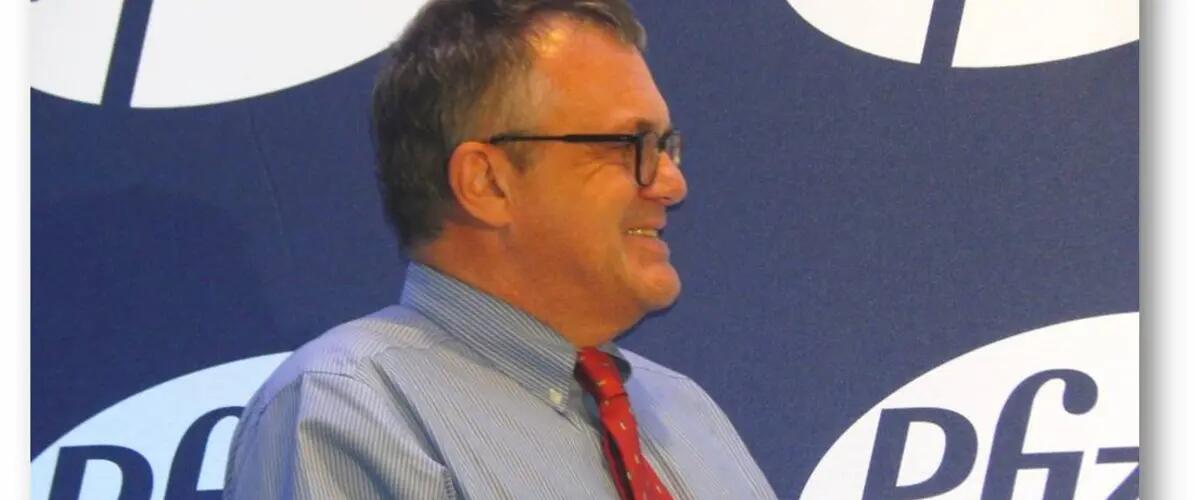 Alumnus plays major role in Pfizer's work on COVID-19 vaccine
Alumni Spotlight: Physician-researcher credits EMBA program for taking him to C-Suite
Patrick Caubel
Current title: Chief Safety Officer, Pfizer
Rutgers connection: Completed the Executive MBA Program at Rutgers Business School in 2004.
Career highlights: He was trained in France as an ob-gyn physician. In 1998, he moved to the U.S. to do clinical research at Johnson & Johnson. From J&J, he moved to Sanofi-Pasteur, where he spent five years in the vaccine division. (While he was there, he worked on the Swine Flu vaccine.) Pfizer hired him in 2014 as head of drug safety, a division with nearly 2,000 people around the world. In 2020, he moved into Pfizer's C-suite as the company's chief safety officer.
The role of chief safety officer: "It's a recognition that safety is very important to Pfizer."
How the company leaped into the race for a COVID-19 vaccine: "Pfizer has a significant number of people in Wuhan, China. It's a big hub for us in China. When COVID started in Wuhan, we were very well connected with what was happening. We were getting emails, phone calls and having Webex meetings with these people. We knew the situation was very bad. The CEO quickly realized that since we were developing a vaccine for the flu based on mRNA (messenger RNA) maybe we could repurpose this development to see if we could come up with a coronavirus vaccine. The vaccine was developed with BioNTech, a biotech company in Germany. We weren't only developing a new vaccine but developing a vaccine with a new technology. The messenger RNA had been tested in a very small population, mostly for cancer patients. The organization very quickly got to work. After animal and small-scale human studies, the decision was made to go into large-scale clinical development. For many reasons, it was very new and required a lot of close attention. Not only was COVID unknown, but it wasn't clear what immunization would do to patients. Even the RNA platform was unknown."
His interest in vaccines: "Vaccines are fascinating. People have forgotten the burden of infectious diseases. It just happened that 20 years ago, I had the chance to visit the archives of a New York City hospital and look at admission registries from the end of the 19th Century. Ninety percent of the people going into the hospital at the time were dying. They were not dying from myocardial infarction. They were dying because of infectious diseases – bacteria, smallpox, you name it. All of these diseases have more or less disappeared or been eliminated because of vaccines. I've always been interested in public health and developing product that could be meaningful in terms of health impact."
At what point in his career did he decide to do the EMBA program: "I was a scientist doing scientific research and clinical research, but I had no business background whatsoever.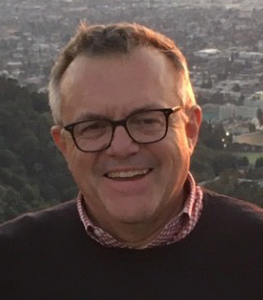 When you work in the pharmaceutical company, you can say I'm going to do research forever, but you interact with so many people with legal backgrounds, business backgrounds, people who market drugs, people who make forecasts about sales. You have to manage a budget. There are all of these kinds of things.
I had no education in those fields. At some point, my boss told me, you're not going back to school to have another Ph.D., you should do an MBA because an MBA is going to bring you all this education you need not only to succeed, but to just to be able to deal with the interfaces within the pharmaceutical business."
How often do you draw on the skills you gained? "All the time. Now when I'm in meetings with all of these people from different departments, all of these interdependencies with multi-functions, I not only understand what they're doing, but sometimes, I discover that I can be better than they are."
Why was Rutgers the right choice for him: "When I had to choose programs, people told me I should do a pharmaceutical management program. I said, no I don't want to do a pharmaceutical MBA. I know pharma. I want to learn about what's going on outside of pharma. What was really useful at Rutgers was the diversity of people coming from different parts of the world, people from different stages of their career and different industries – from banking, insurance, IT. It was very, very valuable. The faculty was also very diverse with prior industry experience. One other thing that was important to me was, I'm not a native speaker. (He was raised and attended medical school in Paris.) When I came to the U.S., I was already quite advanced in my career. France is not a country where you do a lot of public speaking. It was very useful for me to see that language was not an issue. At the end of the day, it unlocks a lot of things that would have been locked forever."
The ROI: "I would not be where I am today if I had not done this program. It's pretty clear."
- Susan Todd
Press: For all media inquiries see our Media Kit