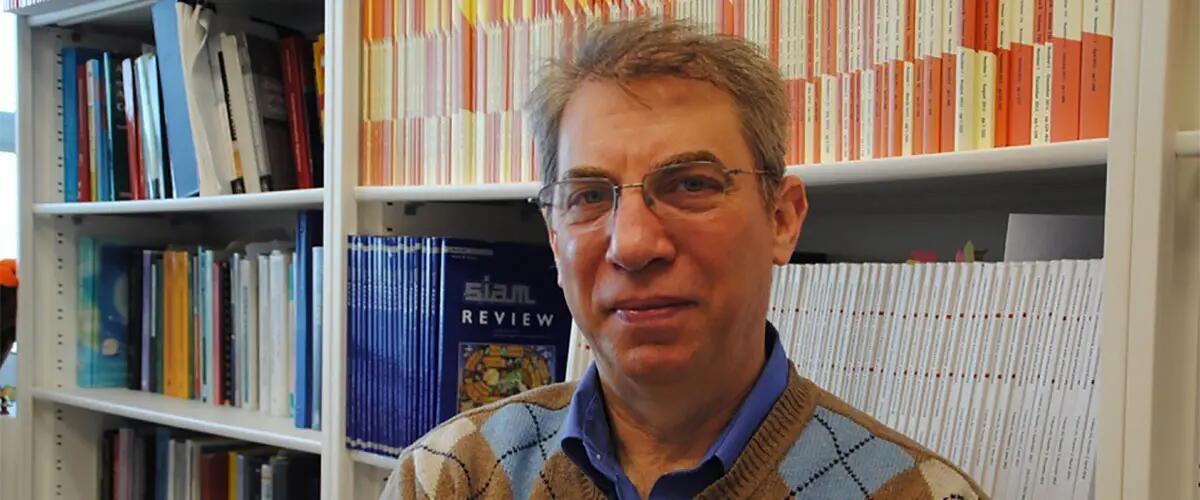 Award recognizes Professor Jonathan Eckstein's "mark" on Rutgers community
Rutgers Business School professor Jonathan Eckstein received the My Mark Award from Rutgers Leadership and Experiential Learning during the program's Mark Leadership Conference on March 5.
The two-year-old My Mark Award recognizes exceptional faculty or staff who have "made their mark" by creating a positive impact in the Rutgers community and the world.
Eckstein was selected because of his efforts to develop an undergraduate major in business analytics and information technology within the Department of Management Science and Information Systems. The major was launched in 2013 as interest in business analytics started to emerge.
In 2014, Rutgers Business School in New Brunswick graduated its first group of students – 37 in all – majoring in business analytics and information technology, Eckstein said. About 80 undergraduate students are currently taking the major each year. Rutgers students have also created an organization known as BITS or the Business Information Technology Society.
The BAIT major, as it is called informally, also brought renewed interest in the Management Science and Information Systems program. Eckstein teaches management information systems and business decision analytics. He is also a former vice chair of the MSIS department.
"We got on this before a lot of other universities," Eckstein said. "It's been a huge boost to our department."
Eckstein's nomination was reviewed and selected by student captains in the Leadership and Experiential Learning Program within the Division of Student Affairs in New Brunswick.
 -Susan Todd
Press: For all media inquiries see our Media Kit