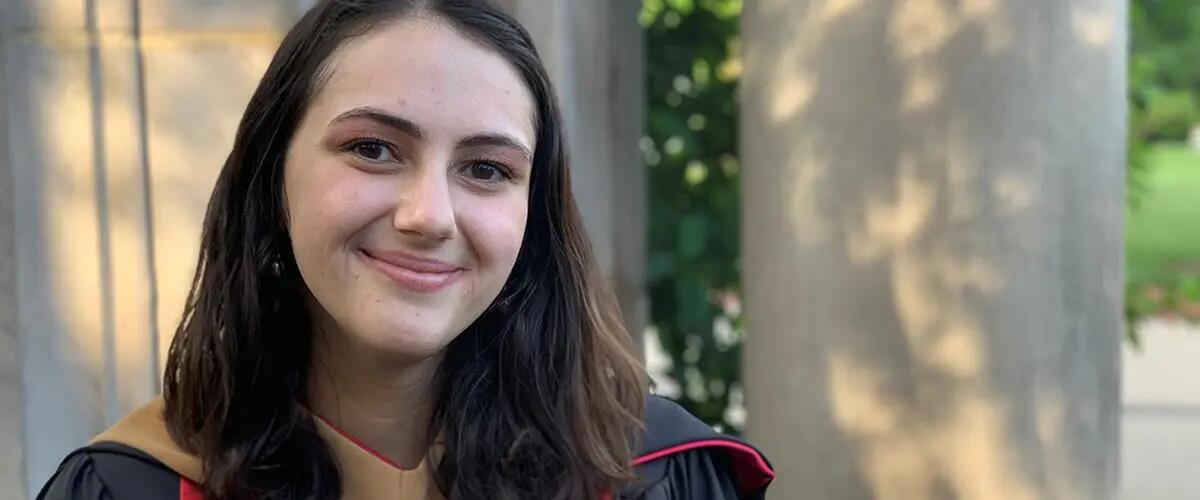 To be an expert in her field, student earned a Master in Supply Chain Management
Gillian Gleizer graduated from Rutgers Business School with an undergraduate degree in Supply Chain Management in December 2017 and immediately started working at Walmart's Jet.com as a supply chain specialist.
"We're competing on the cutting edge of e-commerce against companies like Amazon," she said of her work. "(The company) has a lot of resources that other companies don't have. I enjoy supporting our growth and expanding presence in the e-commerce space."
Gleizer said she decided to pursue a Rutgers Master of Science in Supply Chain Management when her former professors advised her that it would be good for her career. "I had a lot of professors who were supportive mentors," she said. "They told me that if I want subject matter expertise to become a master of my craft, I should get my masters."
The online program, which Gleizer completed in 2019, provided her with a lot of theoretical and real-life practical knowledge. "The program gives you a broader picture of supply chain," she said. "It helps you understand the implications of your actions in a much broader way."
Another benefit of the program, according to Gleizer, is the interaction students have with professors who have experience in the industry and are passionate about using it to enrich their students.
Gleizer said she has kept in touch with Professor Rudi Leushner, whom she describes as very supportive inside and outside of the classroom. Professor Leushner connected Gleizer with industry professionals who have become her mentors.
There has been a "100 percent application" from the program curriculum to the workplace, she said.
 "There are definite parallels of applying what we learned in the classroom to real-time work, in areas such as managing inventory levels, building out data visualization, coordinating transportation and our fulfillment center operations," she said.
- Bonnie Schultz
Press: For all media inquiries see our Media Kit