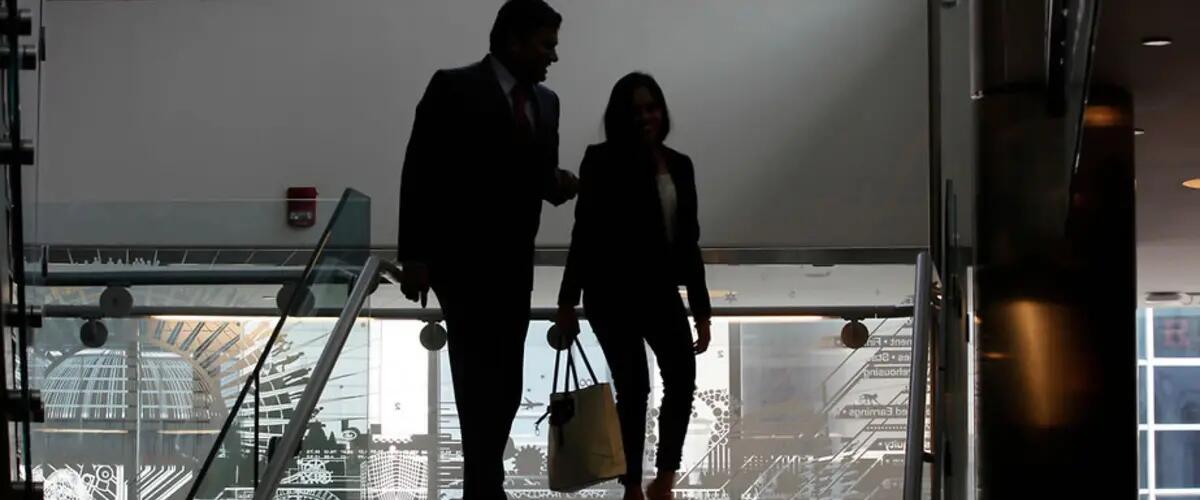 Bloomberg ranking: Rutgers leads nation in MBA employment
98.3 percent job placement best in the nation
Rutgers Business School was recognized as the No. 1 MBA program in the U.S. for job placement in Bloomberg Businessweek's survey of the Best Graduate Business Schools in 2016.
The annual ranking aimed to measure how well MBA programs prepare their graduates for job success. Job placement rate was one of the six factors used in the ranking [see methodology]. Overall Rutgers Business School was ranked No. 52, moving up 13 positions from 2014; solidifying its position as the No. 1 public business school in the New York Tri-State area (NY, NJ, Conn.).
According to Bloomberg's data, students who went through Rutgers MBA program had higher salaries and less debt than the average of the other 87 business schools that were ranked. Rutgers MBA graduates averaged an annual salary of $93,000 in their first year of working and $150,000 six to eight years into their careers. They achieved this with an average of $40,000 of debt compared to an average debt of $53,000 for the other schools.
"The Career Management office is invested in you and your success," said Lisa Podhayny, Rutgers MBA '12 who is currently a brand manager of Aleve at Bayer. "Rutgers Business School is a wise career choice because of its innovative curriculum and unparalleled return on investment," she said.
Andrew Long, Rutgers MBA '14 now working as a management consultant at Cello Health BioConsulting also credited the program. "I was able to triple my salary at a fraction of the cost of other MBA programs," he said. "It's the Rutgers MBA that has catapulted me to my position."
One of the unique differentiators of Rutgers MBA program is the emphasis on a diverse choice of MBA concentrations. In addition to the strong foundation of traditional management, finance, accounting and marketing courses, students can build expertise in areas that will help make them more marketable to companies.
Rutgers MBA concentrations:
Analytics & Information Management
Entrepreneurship
Finance
Global Business
Marketing
Marketing Research Insights & Analytics 
Pharmaceutical Management
Real Estate
Strategy & Leadership
Supply Chain Management
Technology Commercialization, Innovation and Entrepreneurship
Many of the MBA concentrations have a board of industry professionals who help the faculty shape the curriculum in real-time and provide students access to internships and job opportunities. These strong corporate partnerships contributed to 98.3 percent of full-time MBA graduates having employment three months after graduation.
- Daniel J. Stoll
Press: For all media inquiries see our Media Kit