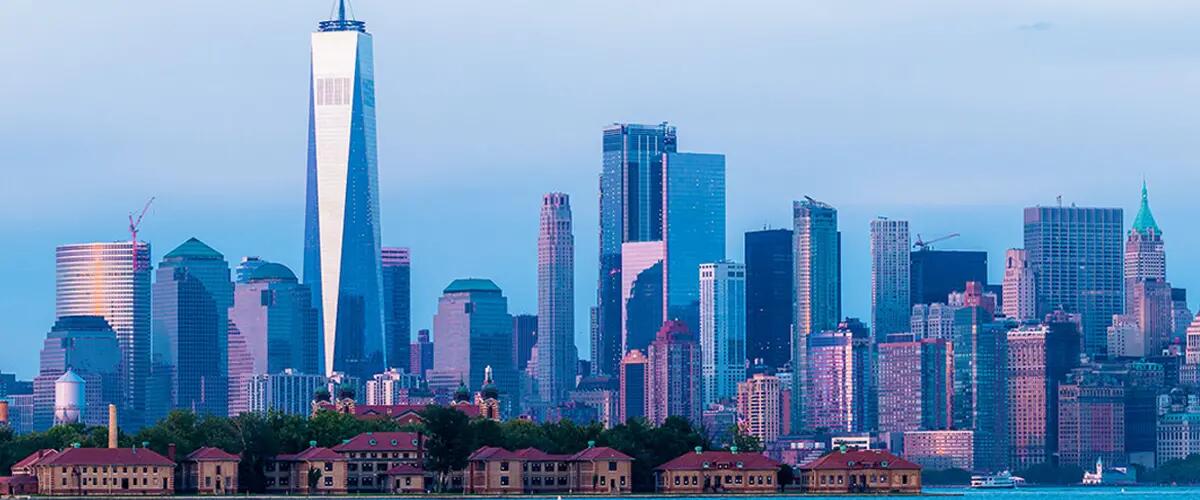 Bloomberg ranks Rutgers MBA No. 1 in the Northeast in job placement
Rutgers Full-Time MBA was highly ranked by Bloomberg Businessweek in their annual "Best Graduate Business Schools" survey
No. 1 in ROI in the Big Ten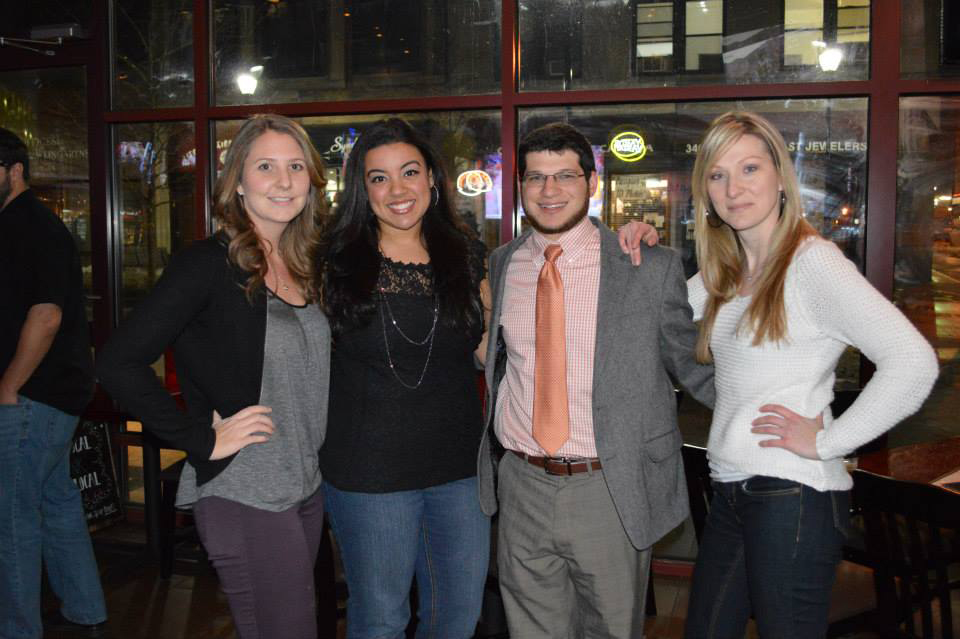 Rutgers Business School was recognized for its exceptional job placement for Full-Time MBA students ranking No. 1 in the Northeast U.S. in Bloomberg Businessweek's "Best Graduate Business Schools of 2017" survey. Overall, Rutgers placed No. 2 in the nation in job placement.
Rutgers MBA graduates averaged $154,700 in annual compensation 6-8 years into their careers providing an 82 percent return-on-investment (ROI) since graduation, ranking Rutgers Business School No. 1 for return-on-investment (ROI) among Big Ten business schools. Rutgers MBA ranked No. 15 in ROI overall out of 85 business schools included in the survey.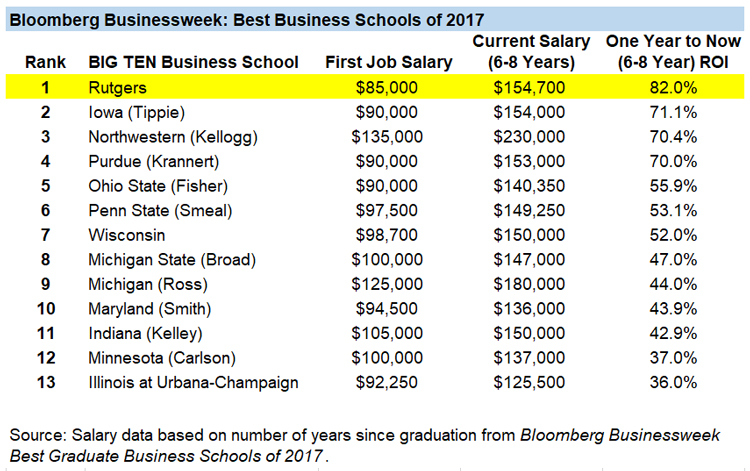 Bloomberg Businessweek invented business school rankings in 1988 and has shifted their methodology over the years to focus on how well the MBA programs prepare graduates for job success.
Andy Heller, who graduated from Rutgers MBA program in 2011, said that he benefited from professors putting him in situations where a team-oriented approach was essential to achieving the end goal. "That kind of experience has helped me each and every day since graduation," said Heller, now, Sr. Associate Director, Payor and Health System Marketing at Boehringer Ingelheim.
"Having diverse perspectives on our team ensured that our solutions would be differentiated, yet relevant and impactful," he said, noting that this was crucial to his success in the corporate world.
Rutgers MBA job placement was 96.3 percent in 2017, with about a third of the graduating class going to work at health care and pharmaceutical companies, and almost 20 percent heading to technology firms.
Rutgers Business School solidified its reputation as the No. 1 Public MBA program in the New York City Metropolitan area, No. 24 among public business schools in the U.S. and No. 50 overall, up two places from 2016.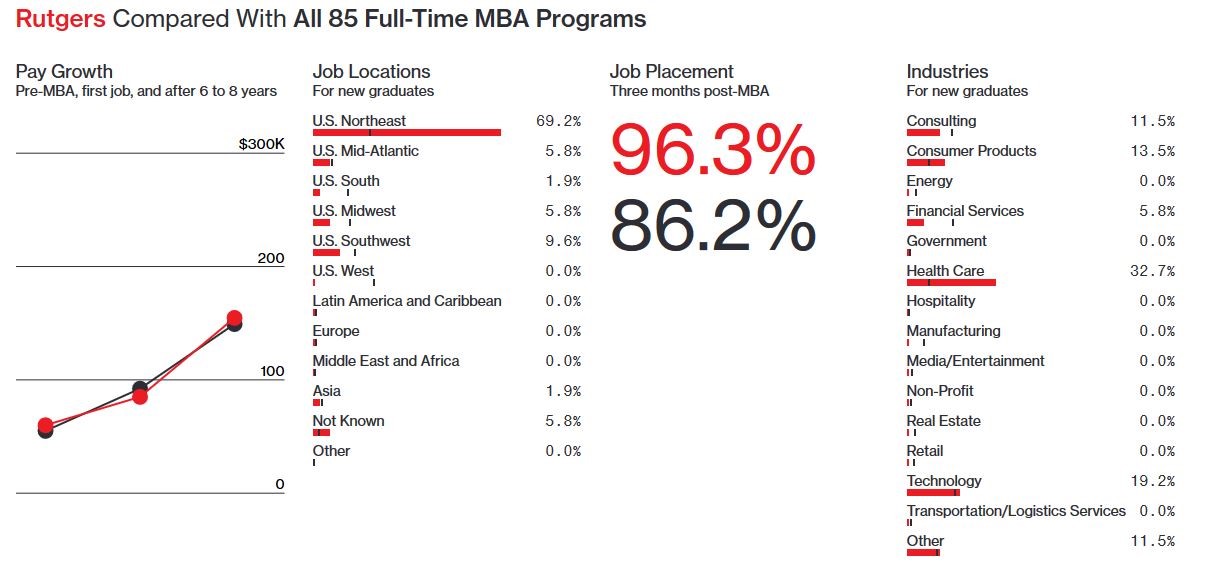 Dean Vera, director of the MBA Office of Career Management, said that the largest industries in New Jersey like biopharma and life sciences, healthcare, financial services and technology were demanding top talent at Rutgers to become the future business leaders. "Our strong specializations in finance, marketing and supply chain management, make our students very attractive to employers," said Vera [watch video where Dean Vera talks about the secret sauce to being ranked No. 1 in job placement].
Heller, who graduated from Rutgers MBA program in 2011, remembers the Office of Career Management fondly. "The career management office never turns the lights out," he said. "They are always working to ensure students are placed in the right role for them. They are second to none."
New Jersey has a wealth of high-paying job opportunities as shown in a report by the NJ Department of Labor and Workforce Development that identified key industry clusters (see report), areas Rutgers has been recognized as strengths. Rutgers MBA program has been consistently ranked as one of the top 10 business schools in the world in supply chain management, healthcare, pharma, biotech, and operations management (Find-MBA, 2018).
Press: For all media inquiries see our Media Kit