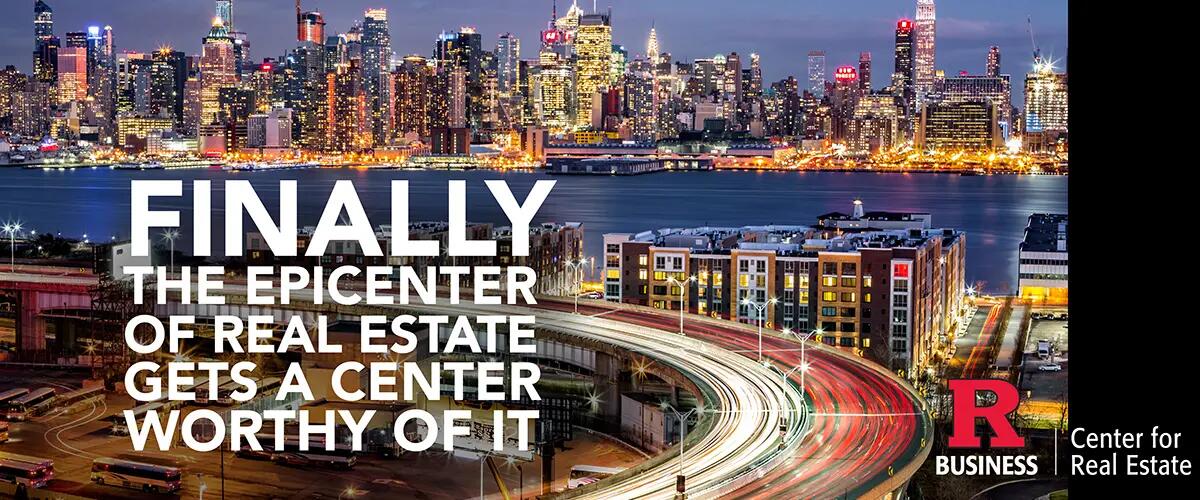 Center for Real Estate names industry veteran Kevin Riordan to be executive director
The Center for Real Estate at Rutgers Business School has appointed industry veteran Kevin Riordan as its executive director.
Riordan will be responsible for developing a long-term strategic vision for the center as well as establishing and assisting with the implementation of executive and continuing education programs. He will also work closely with the center's advisory board, emerging leaders council, faculty and students to promote the center.
"Kevin's far-reaching experience in the real estate field, knowledge of the industry and strategic thinking make him an ideal fit," said Morris Davis, the Paul V. Profeta Chair and academic director of the Center for Real Estate.
"Kevin shares our goal of providing the most advanced and innovative curriculum and the most important and timely research to give our students an unprecedented advantage and equip them with the skills and experiences needed to thrive and evolve into industry leaders," Davis said.
Before joining the Center for Real Estate, Riordan served as CEO of Crexus Investment Corp, a public commercial mortgage REIT and as senior managing director at TIAA-CREF, where he oversaw structured securities. He brings more than 30 years of experience in various positions overseeing the financing, investing and securitization of commercial real estate through investment strategies, involving commercial mortgages, mezzanine debt, REIT debt and REIT common a preferred stock.
He is a CPA with a bachelor's degree in accounting from Rutgers University-Newark College of Arts and Sciences and an MBA in finance from Seton Hall University.
Press: For all media inquiries see our Media Kit