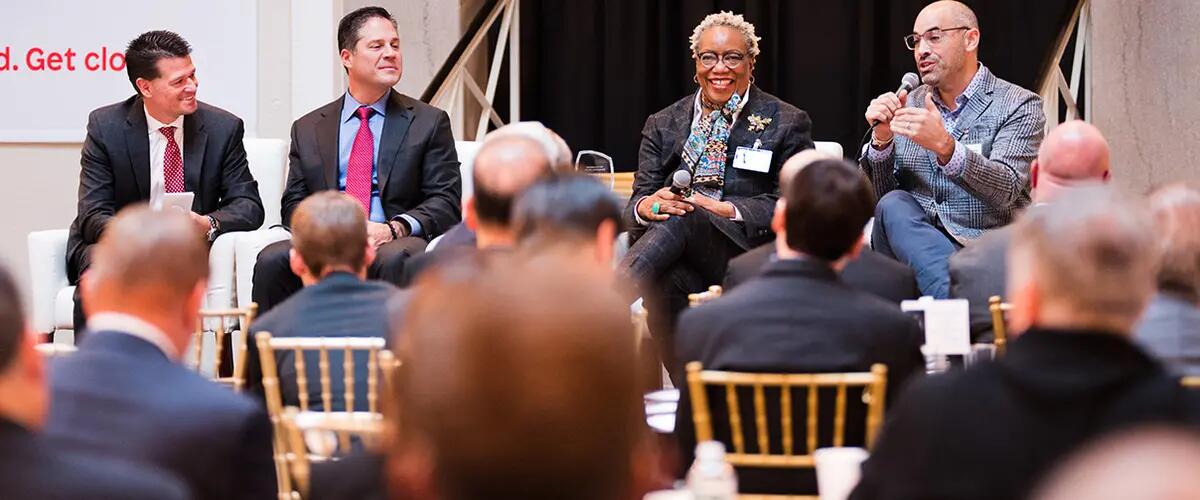 CEO Evolution: Three leaders speak about challenges of leading
The 2019 CEO Evolution showcased three local executives who spoke about leading different types of organizations, including a family-owned business and one of the state's leading museums.
Linda Harrison, who became executive director of the Newark Art Museum earlier this year, spoke about the challenge of changing a culture and pulling people along to believe in a vision.
"In order to implement vision as a leader, I had to work on the internal culture," Harrison said.
In addition to Harrison, the panel featured John Conforti Jr., a professional engineer who is a second-generation owner and president of Air Group LLC., and Aaron Price, president and CEO of the New Jersey Tech Council. Price also founded Propelify, which was built to empower entrepreneurs, innovators and technologists with the ability to turn ideas into action. Propelify is now part of the NJ Tech Council.
The panel discussion was moderated by Michael Napolitano, a partner at Citrin Cooperman.
The event, co-hosted by Citrin Cooperman and Rutgers Business School, traditionally includes a tribute to a veteran from the business community. This year, the hosts honored John Chaka, recently retired Lt. Colonel in the U.S. Marine Corp. who also works at Bristol-Myers Squibb.
Press: For all media inquiries see our Media Kit