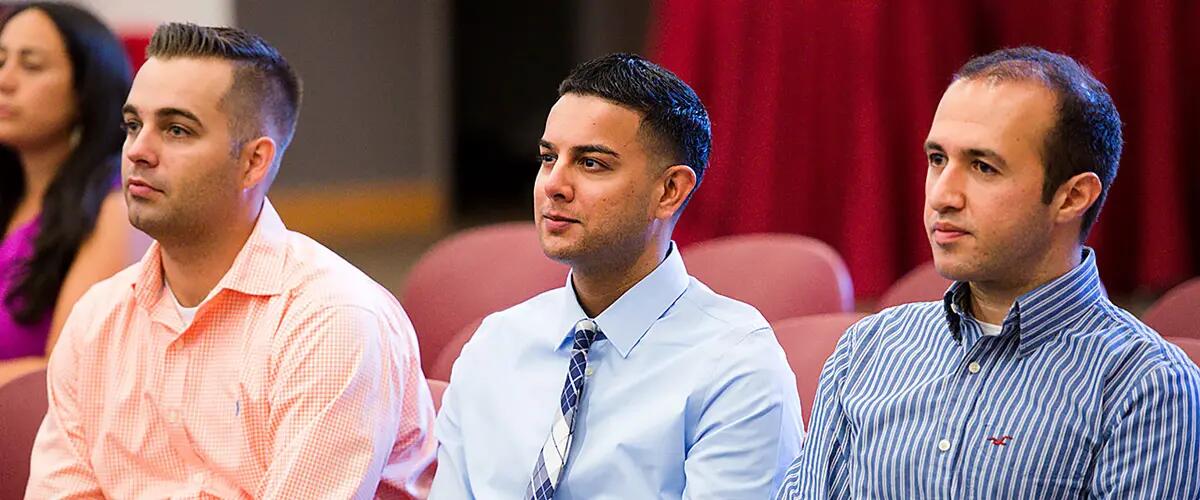 Rutgers MBA Team Consulting Program
Since 1971, hundreds of businesses, large and small, have discovered a unique, university-based resource that delivers professional and cost effective consulting services.
The MBA Team Consulting Program at Rutgers Business School – Newark and New Brunswick brings the knowledge and experience of seasoned MBA students to bear on a challenge or problem identified by a client company. Students get the opportunity to sharpen their problem-solving and team-building skills; the sponsoring company receives a detailed report full of insightful analysis and valuable recommendations. To date, Rutgers students have completed more than fifteen hundred projects for a wide range of clients including Fortune 50 companies, privately held firms, not-for-profits, state agencies, municipalities, and entrepreneurs.
A very challenging, abstract project with a pending patent at issue. (We're) very pleased with the team's analysis, which helped form our strategic thinking.
— Joseph Santoro, President, Americorp
How does this work?
Business organizations turn to the Rutgers MBA Team Consulting Program because it delivers timely, cost-effective results and provides an independent assessment of their business or competitive environment. The moderate, fixed project fee is a fraction of what typical market-rate consultants charge for the same work.  As part of Rutgers University, student consultants have vast resources from which to draw. From the school's outstanding libraries and information systems to faculty and administrators, they can access a wealth of information and expertise as background for their projects.  And, as an added benefit, clients get a first-hand look at how highly motivated, potential employees work with their management teams. Many MBA candidates have been offered and have accepted full-time positions with client organizations. They bring with them a keen understanding of the company, its competitors and the marketplace. They also possess an insight into the company's operations and can become a value-added employee almost immediately.
Getting Started
The process begins with a meeting between the client and the director of the MBA Program. Options are discussed, responsibilities are outlined and expectations are set. Once a project has been accepted by the program, a team of students and an experienced faculty advisor are assigned to work with the client.
Teams
Each team is carefully assembled to ensure its skills match the requirements of the project. For example, if the assignment focuses on financial issues, finance students will be placed on the team. Projects that involve multiple issues will be assigned to teams comprised of students with varied interests and backgrounds.
Ongoing Learning Experience
Consulting assignments begin in September, February or May and are completed over a 15 week period of time consistent with the academic semester. Teams usually begin their project by defining and researching the problem. During the semester, periodic meetings involving the team, faculty and client are held to gauge the team's progress and to obtain client feedback. The client will receive a report summarizing the analysis completed and research remaining to be done.
Presentation
At the conclusion of its work, the team puts together a report detailing its findings along with recommendations for appropriate courses of action. Reports are generally presented to the client's senior management in a formal boardroom presentation.
Average team profile
Number of Students per team
Approximately six senior MBA students
Multidisciplinary backgrounds
Business, Engineering, Finance, Computer Science, Pharmaceutical Management, Marketing, Humanities, Other.
Work experience
7-9 years full-time work experience
Confidentiality
We take the appropriate measures to ensure confidentiality.
Students recognize that during the course of their consulting assignment they will be dealing with information that is sensitive in nature. For this reason, all client information is regarded as confidential. Formal confidentiality agreements are executed by the student consultants, faculty advisor and program director for each engagement.
No information or consulting material is released by students, faculty, or the university without the prior approval of the client.
Cost
The Rutgers MBA Team Consulting Program offers a quality service at a nominal fee. Although the average team of six will spend over 750 hours on research and report preparation, the service fee is close to none. There is a cap of $500 for miscellaneous expenses (office supplies).
This was a very tough project, and we certainly got our money's worth. The team did an excellent job of getting and organizing the data and setting the stage for our ultimate use.
Tony Grass
VP Marketing, Oxford Molecular Group
The experience was a complete pleasure. The team was focused, committed, and resourceful.
Steve Shapiro
Director Business Development, MarketSource
An outstanding job. So good that the team was asked to present their study to a significant number of 'angel investors'.
Mike Corridon
Faculty Advisor and Senior Manager, Amper, Politziner & Mattia P.A.
While 90% of Rutgers Interfunctional MBA Team Consulting Program clients are small to medium sized companies, here are the names of some clients that are well known:
MBA Team Consulting Program Clients
Amerada Hess Corporation
AmershamPharmaciaBiotech
AT&T
Aventis
American Red Cross
BASF
Bristol-Myers Squibb
Canon
Carnival Cruise Lines
Chase Manhattan
Colgate-Palmolive
Ernst & Young
Ethicon    Rhodi
ExxonMobil
Goldman-Sachs
IBM
International Security Agency
Johnson & Johnson
L'Oreal
Lever (Unilever)
McGraw-Hill
Mercedes Benz, N.A.
Merck
Merrill Lynch
Minolta
Nabisco
New Jersey Metrostars
NJ Sports & Exposition Authority
Panasonic
Paine Webber
Prudential
PSE&G
Roche
Sea-Land
Toys R Us
United Parcel Service
Verizon(Bell Atlantic)
Wakefern Foods
Western Union
They gave us what we needed – good useful information.
— Mark Pflugfelder, Senior Group Leader-Competitive Intelligence, Unilever
Sample Projects
Here are just a few samples of past MBA Team Consulting projects
Amerada Hess Corporation
Performed a benchmark study for trucking and shipping terminal operations.
New Jersey Sports and Exposition Authority
Using benchmarking and focus group techniques, developed client services standards and delivery program.
Toys "R" Us
Analyzed current inventory process and recommended cost-effective options.
L.A. Dreyfus (wholly owned affiliate of W. Wrigley, Jr.)
Created "new paradigm" via ideation sessions, stage-gate process, and market research to affect the future of gum base.
Prudential Insurance
Identified trends in real estate asset management, strategies, and market environment, providing implications and recommendations for this business sector.
Carnival Cruise Line with Market Connections International
Conducted pre- and post-wave research to determine value to consumer-products companies of gift packs on future buying habits.
Minolta
Prepared comprehensive business strategy for a new solar-powered safety product being planned for introduction to the U.S. market.
March of Dimes
Developed marketing plan for the implementation of the folic acid education campaign in a specific regional area.
Panasonic
Developed a marketing/strategic plan to expand the opportunities for the company's videoconferencing product line.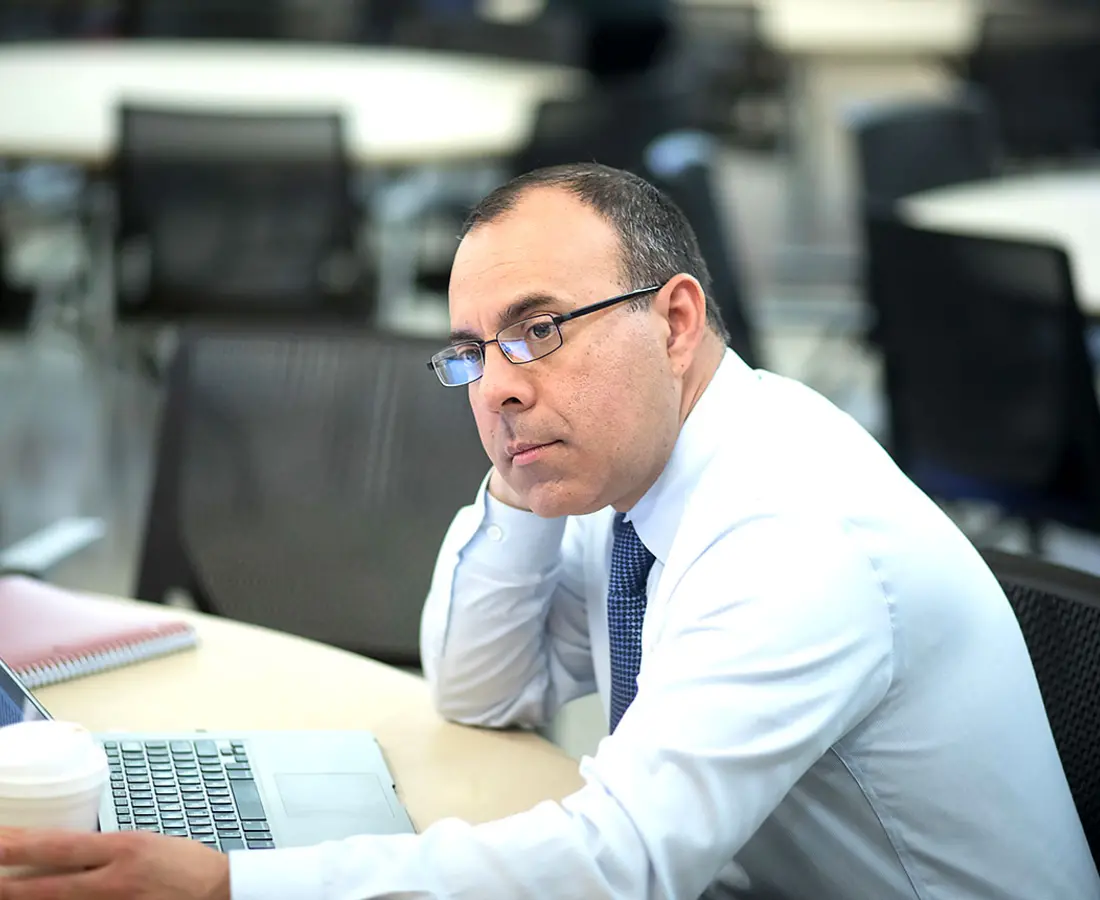 How to apply
To apply, please complete our client application either in Microsoft Word or PDF format.
Contact the MBA Team Consulting program
For additional information, please send an e-mail to:
Doug Brownstone
DIRECTOR OF TEAM CONSULTING PROGRAM
Phone: 848-445-9263 (office)
             201-747-8621 (cell)