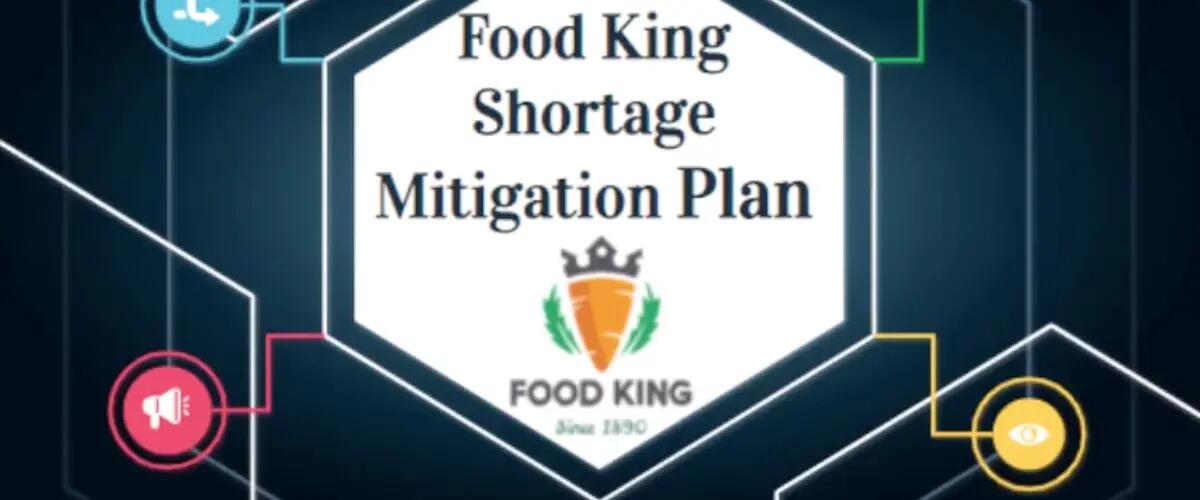 Competition gives high school students a chance to apply supply chain knowledge
Two Rutgers Business School professors working with the New Jersey Department of Education created a high school curriculum in supply chain management. A case competition offers students a chance to apply what they've learned.
Students from 10 New Jersey high schools demonstrated their knowledge of supply chain management in a case competition that mirrored a real-world predicament for many businesses in the U.S.
The students, who study supply chain along with traditional classes such as math and biology, spent three months doing research and developing solutions for a fictitious supermarket chain troubled by inventory shortages. They also submitted creative video presentations describing their strategies for helping the supermarket.
The annual case competition is hosted by Rutgers Business School's Supply Chain Management Department and the New Jersey Department of Education as part of the Global Logistics and Supply Chain Management Secondary School Program. This year, the program attracted 65 high school students. The case competition was held virtually.
William McLaury, who teaches supply chain at Rutgers Business School, said the competition showcases the knowledge students gain from the program, which is offered as an elective. The aim of the program is to introduce students to a field that they can enter after high school or continue to study during college, he said.
McLaury and Rutgers supply chain professor Alok Baveja developed the program's project-based curriculum in a memorandum of understanding with the state Department of Education's Office of Career Readiness coordinated by Thomas Bacola. The program is taught in 39 secondary schools across New Jersey and in secondary schools in three other states, Georgia, North Carolina, and Tennessee.
The winners of the case competition were announced May 16.
Teams from the Morris County School of Technology won first and third place in the beginner's division. First place went to Team 2 – Mischa Parekh, Rajvi Maniar, Matthew Knape and Shreyas Srinivara. A team made up of students Priya Patel, Cameron Purrington and Sophia Yousuf finished third. Passaic County Technical Institute's Suhaan Hussain, Mohamed Fahmuzzaman, Ishtiak Razzak and Genevieve Smith – won second place. A total of nine teams competed in the division.
In a close competition involving nine teams in the advanced division, first-place went to students Dominik Rodriguez and Nazifa Tabassum from the School of Business, Technology, Marketing and Finance in Paterson. Passaic County Technical Institute's team, Gisselle Ambrosio and Giselle Hernandez, won second place; the third-place prize was awarded to Morris County School of Technology's Nate Olsen, Sanya Mehta, Alexander Tuosto and Jay Patel.
Press: For all media inquiries see our Media Kit