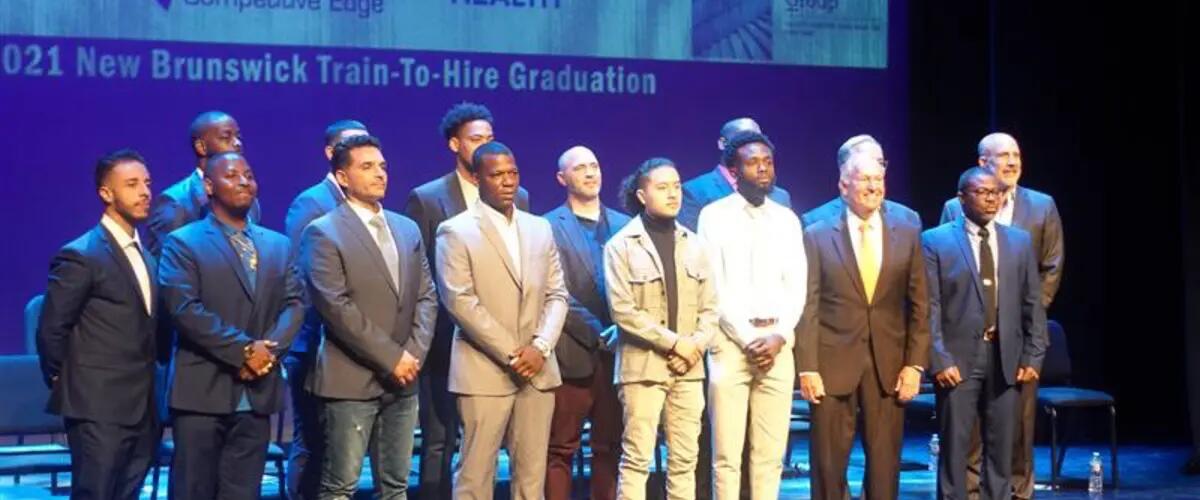 Executive MBA alumnus creates company with social good in mind
In the midst of the COVID-19 pandemic, Lonell Jenkins and fellow U.S. Army veterans launched a business that is helping residents of disadvantaged communities prepare for careers. 
In just 10 months, Apex Solutions Group "has taken off like a rocket," said Jenkins, who is the company's CEO. He and two partners at the business management and workforce development company, Yemi Daramola and Hannibal Flemming, earned their Executive MBAs at Rutgers Business School. 
JINGOLI, a worldwide construction company, tapped Apex to run a 12-week train-to-hire program for New Brunswick residents to learn skills needed to help build a new cancer research center in the city. Among the first class of 11, only two had prior construction experience, and six were referrals through New Jersey Judiciary's probation division, he said. 
"We developed the people to learn skills to be not only good construction workers but good employees," Jenkins said.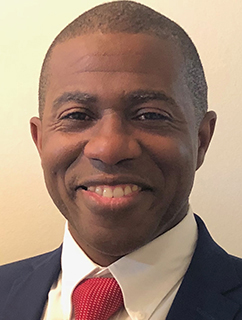 In addition to carpentry and workplace safety, the trainees learned interpersonal skills, financial literacy and how to write a resume. A career and wellness coach met weekly with them to address personal challenges that could affect their professional success, he said. 
"We helped them identify and build their strengths. Each week, we put one of them in the leadership position, and allowed them to make mistakes and learn from them," he said. "That's certainly something the Executive MBA program taught me." 
Jenkins said the RBS program reinforced what he learned in his 31-year military career: "You get a lot farther with a strong team. When each person is flourishing in their area of strength, there's magnification." 
The retired lieutenant colonel joined the Army immediately after graduating high school in Cleveland, Texas, and was stationed at Fort Monmouth in New Jersey. After four years, Jenkins spent a decade as a part-time reservist with the Army National Guard. He resumed a full-time military career in 2002, working in logistics, administration and recruitment for the Army National Guard in New Jersey. He increasingly took on leadership roles. 
Jenkins served as a senior instructor of international students, teaching American leadership styles to Albanians. It was high-visibility role that required him to brief generals directly on progress. That experience became part of the impetus for Apex Solutions, he noted. 
"We helped them identify and build their strengths. Each week, we put one of them in the leadership position, and allowed them to make mistakes and learn from them. That's certainly something the Executive MBA program taught me." - Lonell Jenkins
As a senior supply chain manager, Jenkins oversaw 15 personnel who provided housing, food, clothing and transportation for 700 soldiers. "To make sure they have everything they need, you have to be able to see the whole picture," he said. 
While full-time with the military, Jenkins held management positions with major corporations — Bed, Bath & Beyond, Coca-Cola and Colgate-Palmolive — and earned his Executive MBA in 2018. He chose Rutgers because of its reputation and how impressed he was by Executive MBA program director, Farrokh Langdana, he said. 
"His leadership is what attracts people to the program," Jenkins said. "Farrokh is a caring, thoughtful person, and I try to emulate his leadership style." 
Soon after earning his EMBA, Jenkins started his first business, Steel Arrow Properties, a general contracting company. "Rutgers Executive MBA program gave me all the tools I needed. I was ready on day one to run my own business," he said. 
Jenkins also owns an engineering firm, Engineering Design Studio, LLC. He earned a Bachelor of Science degree in mechanical engineering from Rutgers-New Brunswick. 
Apex Solutions Group launched last January, when Jenkins teamed up with other military personnel, most of whom had been Army recruitment officers alongside him. Three of his Apex partners are retired veterans and three are active duty, while the eighth is a civilian.
This fall, the company will train another class of New Brunswick residents to be employed on the Jack and Sheryl Morris Cancer Center construction project, he said. The 510,000-square-foot facility is scheduled to open in 2024, operated jointly by Rutgers RWJBarnabas Health and Rutgers Cancer Institute of New Jersey. 
 The company is doing similar train-to-hire programs for other construction projects in Newark, Camden, and Atlantic City, among other locations. The ultimate goal is for the trainees to join a union and have a lasting career in the field, Jenkins said, noting the U.S. has a shortage of construction workers. 
Jenkins said he expects Apex to go national within eight months. In addition to helping at-risk adults gain a career, the minority-owned company started a nonprofit, Apex Solutions Foundation, to support causes and organizations in the communities where it works.
- Margaret McHugh  
Press: For all media inquiries see our Media Kit