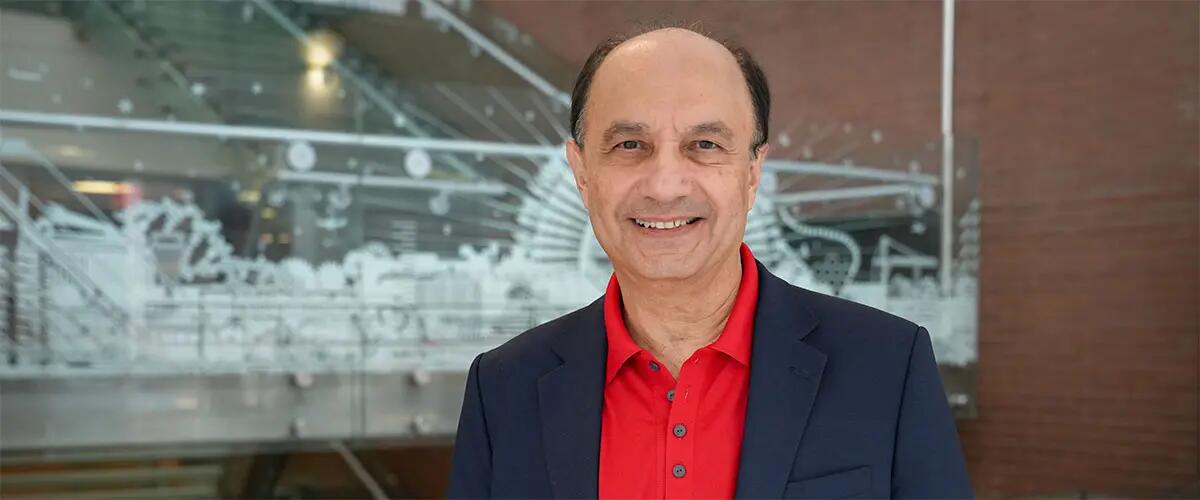 Farrokh Langdana
Dean's Professor of Business, and Rutgers Executive MBA Director
Dr. Langdana is the Director of the Rutgers Executive MBA Program – The Powerhouse and the Dean's Professor of Business at Rutgers Business School.  His areas of specialization include monetary and fiscal policy implications, international trade, and global macroeconomic policy. All his widely-read blogs and articles, including his Fireside Chats, pertaining to current global fiscal and monetary policy analyses, can be read by scrolling down or clicking here.
Prof. Langdana's Macropolicy course and Prof. Ignacio (Nacho) Vijil-Cabrera's course in Pricing Strategy (Managerial Econ) have both been ranked in the Top Five in the World by Financial Times for five years in a row and in the Top 10 over eight times. In 2021, Prof. Langdana was featured as the lead story in the article "15 Executive MBA Professors who made a Difference in 2021" by Poets and Quants. More recently, Langdana was featured in an interview with CEO Magazine (London) that has consistently ranked Rutgers EMBA in the Top 10 in the world.
Dr. Langdana is the recipient of the Horace dePodwin Research Award and more than 30 teaching awards, including the highest possible teaching award at Rutgers University -- the Warren I. Susman Award. He also has received Rutgers Business School's Paul Nadler Award for Excellence in Teaching and was named in Business Week as one of the two Most Popular Business Professors at Rutgers University (BusinessWeek, Oct. 2nd, 2000). From 2011 to 2013, the Award for Excellence in Teaching in the MBA Program was named the Farrokh Langdana Teaching Excellence Award. In 2015, soon after Rutgers Business School moved into its current new location at 1 Washington Park, Prof. Langdana was honored by Dean Lei and the Faculty and Alumni of Rutgers Business School with a classroom named after him.
In October 2022, Prof. Langdana won the Dean's Meritorious Service Award, and then later that month, he was also awarded the highly prestigious title of RBS Dean's Professor of Business.
Prof. Langdana, Director of Rutgers EMBA, will be delivering a short and very current macroeconomic update at the next Open House. Economics in Rutgers EMBA is ranked in the Top Three in the world, four times in a row by Financial Times, and you get to experience a short session.
Dr. Langdana's Fire Side Chats can be watched on YouTube. All his blogs can be read by scrolling down this page.
Prof. Langdana in USA Today, May 24, 2023, on inflation.
When will inflation slow down? Here's what to know about where consumer prices are headed.
Interview with Poets&Quants
EMBA Spotlight: The Benefits Of Rutgers' Academic-Run EMBA Powerhouse
Interview with CEO Magazine
I am very pleased to share that due to the program quality and reputation reflected in the ranking of our Rutgers Executive MBA program as No. 8 globally by the prestigious CEO Magazine [released 2/16/22], Alexandra Skinner, editor of the London-based publication, conducted an interview with Farrokh Langdana for its Spring 2022 issue [see "Rutgers: More than just an EMBA Powerhouse"]. CEO Magazine has been widely circulated among CEOs and business opinion leaders around the world and can be found in Business Class lounges in major airports globally.
The strength of a large public business school like RBS depends, to a great extent, on student satisfaction and program reputation. Thank you Farrokh, your EMBA team, and many of our faculty and staff members who taught and supported the Rutgers EMBA Powerhouse, for your continued effort and excellence in putting RBS on the global map!!!
- Dean Lei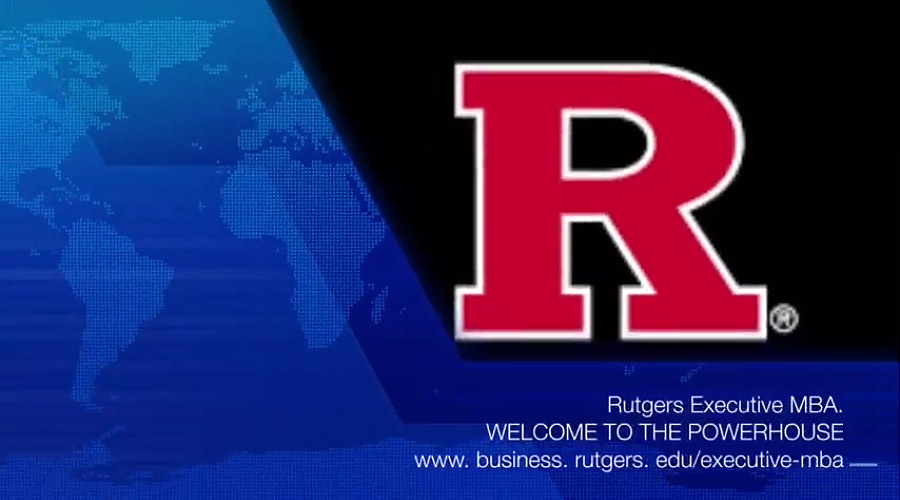 Executive MBA Experience
Professor Langdana is a professor in the Finance and Economics Department at Rutgers Business School and is also the director of the globally ranked and highly regarded Rutgers Executive MBA Program. Dr. Langdana was recently interviewed by The Wall Street Journal where he discusses how the Rutgers EMBA program evolves constantly to meet the changing needs and demands of the global executive workplace. He has been director since 1997.
He currently teaches Macroeconomic Policy as well as International Trade and Global Macropolicy in the EMBA program at Rutgers Business School. In addition to his role at Rutgers, Prof. Langdana has taught extensively in China, Singapore, and France as well as in Iceland and India. All of his courses have a genuinely global outlook.
His lectures integrate solid theory with actual ongoing developments in the global economy. Some topics in the macroeconomics course include the current US post-Covid budget deficits and the capital inflows that finance them, Fed policy following the Modern Monetary Theory during Covid and in the Post-Covid Era, the Biden Stimulus plan and its effect on upcoming inflation, the Eurozone economies post-Brexit and recent soft-landings in the emerging economies. The trade class covers topics such as outsourcing, inshoring, US R&D and intellectual property violation, the outlook on trade and employment, the emergence of Africa, the current status of the global Tariff Wars, and exchange rate dynamics in Europe, China, India and the US.
Macroeconomic Policy Analysis 
This is a highly applied Macroeconomic Policy analysis course, where the students typically analyze fiscal and monetary policies from Wall Street Journal articles which may be just a few hours old! Current global fiscal and monetary policies, budget and trade deficits, global capital flows, and their effects on inflation, output, employment, interest rates, stock prices, housing bubbles, commodities, and exchange rates, are analyzed. The course is highly global in nature and extremely relevant and current. Some current topics are: What is currently driving global inflation, and how can this be fixed?  What was the role of Modern Monetary Theory (MMT) in keeping inflation in check during the global pandemic? What was the global Liquidity Trap and why was it important? Why do stock prices often have little to do with the real state of the economy?  How will economies rebound after the supply-side shocks such as Ukraine and Covid are behind us?  This course along with the Managerial Economics (Pricing) course in Semester 2 has been top three in the world in Economics in global EMBA programs for four years in a row in Financial Times and in the Top Ten, over ten times.
Student Testimonials
I am not a prior student nor have I met you; however I have been very interested in the current economic conditions ever since my farm business went under early 2020. I was searching for information on inflation and found your youtube lecture titled, "Upcoming Inflation, The Biden Stimulus, and will America Overheat the Planet?" viewable at URL: https://youtu.be/mXZWauv_59Y . I have a bachelors in mathematics so my econ understanding is very rudimentary. Your lecture on youtube did a fantastic job of putting the current economic context into perspective for me, so thank you!
— Michael Rivera
Thanks again for a great semester, Prof. Langdana! I've learned more economics (and history) in this one class than I have throughout my entire undergrad and graduate level education. Please let me know if there are any other classes I can take with you!
— Dana Salizzoni, Rutgers MBA
I can honestly say that you are one of the best professors I have had. Your insight and your careful, thoughtful explanation made a complex subject easy to understand. It is the first time I have heard a foreign professor impart fair comments on China's past, present and future.
— Frances Xu
When I applied to REMBA, I was initially rejected ......I sent you a personal letter and asked you to reconsider and I will never forget your response, "Fortune favors the bold.... see you at the week in residence." You took a chance on me.
6 years after graduation, I was named Vice President of Operations at my company. I owe much of my success to you and the entire REMBA family. The skills I learned allowed me to be "bold". To take the plunge into that next challenge, suggest things that were outside the status quo, to refer back to my cohort and to my lessons for advice and guidance.

It all started with you. You took a chance on me and gave me the opportunity, then you and your program provided the knowledge that I needed to be successful. I am eternally grateful and hope you continue to be an educator and mentor for a long time.
— Lester Parada