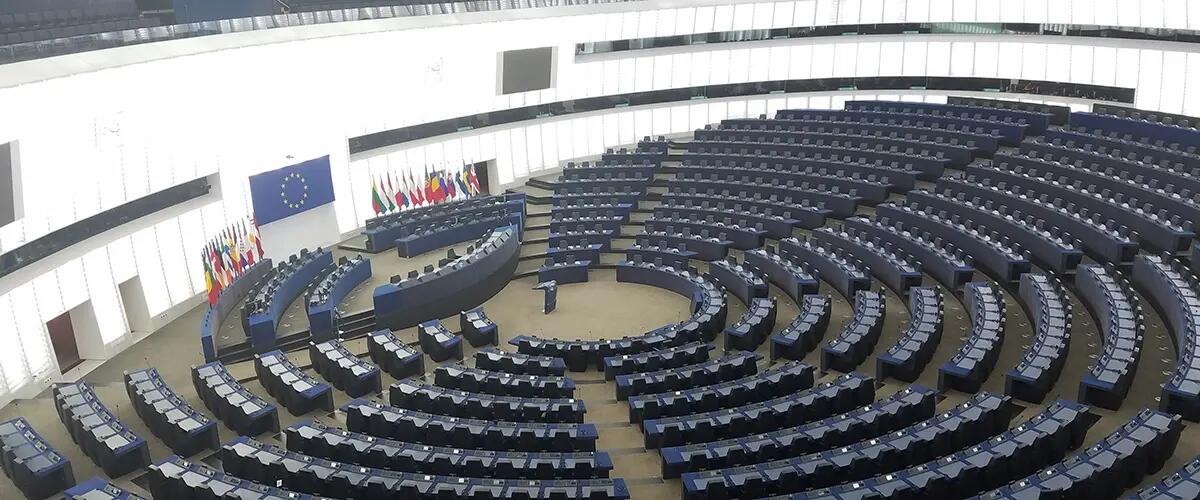 Experiences: A study abroad inspires student's dream career
During the summer between my sophomore and junior year, I studied at the European Business School in Germany. While I was there, I was mesmerized by the beautiful countryside in Oestrich-Winkel, the town where the business school is located.
I didn't spend all my time in Germany though. I also traveled to France and the Netherlands. Some of the most beautiful cities and towns I visited were Frankfurt, Rüdesheim am Rhein, Strasbourg, Amsterdam and Berlin. The cultural differences between the U.S. and the European countries I visited were a delightful surprise to me.
One of the reasons I wanted to do a study abroad was because the only place I've ever visited outside the U.S. is Mexico where my parents were born. I also wanted to study abroad because my passion has always been to learn different languages and find out more about different cultures. I'm currently working to learn German, which will become my fourth language!
The opportunity to experience life in Europe presented itself when I attended a study abroad information session at Rutgers University-Newark last March. I found a program that would allow me to study business and explore some of Europe during my stay.
The European Business School arranged for us to go on class trips to the European Parliament in Strasbourg, France, and an Audi manufacturing plant in Neckarsulm, Germany. The European Parliament was exciting as it demonstrated how laws and regulations are passed so differently than in the U.S. (History was made during our visit. On the same day we went to see the European Parliament, the referendum was held on the United Kingdom's withdrawal from the European Union, or Brexit.) The tour of Audi's manufacturing plant provided us with insights about how the company established and maintains a successful supply chain system.
My experience in the study abroad program was powerful. I finally know what career path I want to take. My dream now is to use my degrees in accounting and management information systems and my language skills to work as a consultant for an international corporation. The European Business School taught me about European law and European business strategies and it helped me to better understand the European approach to business.
"I was mesmerized by the beautiful countryside"
Being immersed in the Germanic lifestyle was one of my most memorable experiences. I got a taste of the nightlife in Frankfurt and took a morning run along the Rhine River. There is a huge difference between city and country life in Germany, and being able to change from living in a city to living in the countryside is relatively easy and exciting. One day I would be taking a tour of a modern museum in Frankfurt and the next day I would venture out to the local farmer's market for food. During my stay, I became more self-aware of my environment and more appreciative of nature and the small things that life offers.
Although three weeks seems short, it provided enough time to explore and to have many life-changing experiences. The friends you make and the memories of the adventures you have will be part of your life long after the study abroad has ended. In fact, I am making plans to reunite with my friends from the program this summer, possibly in Italy.
The classes at the European Business School were challenging, but Rutgers Business School had prepared me to do well. The classes that helped me the most were many of the intro classes such as microeconomics, finance, and supply chain management. I also put my communication, time management and presentation skills to good use. I developed some of those skills through my involvement with the Marketing and Management Society – I proudly serve as the organization's vice president. Rutgers provided me with the necessary tools – and confidence – to venture abroad, to learn more about the international business environment and to gain an experience that has impacted my life and ambitions.
Carmelo Martinez is currently a junior double majoring in Accounting and Management Information Systems at Rutgers Business School.
Press: For all media inquiries see our Media Kit