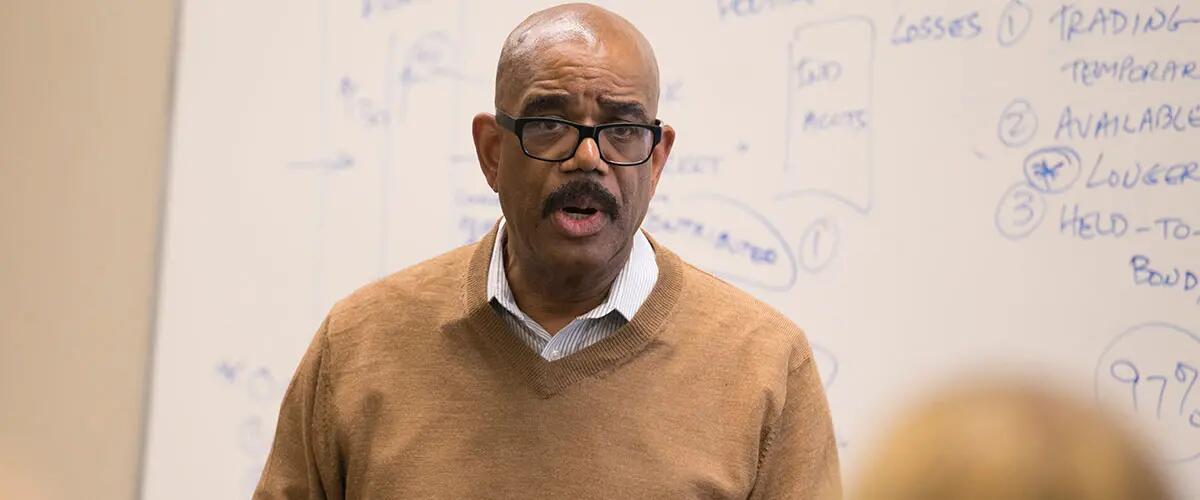 Faculty Snapshot: The best decision in theory may require adjustments in application
Assistant professor of professional practice and director of the Master of Accountancy in Financial Accounting.
Expertise: Director of the Master of Accountancy in Financial Accounting, intermediate accounting, advanced accounting, not-for-profit accounting and reporting, CPA licensure and regulation.
Recognition: Stubbs was 1 of 27 CPAs selected as a New Jersey Society of Certified Public Accountants (NJCPA) Diversity & Impact Inclusion Award Winner in recognition of his outstanding commitment to creating a diverse and inclusive work environment.
Founded in 1898, the NJCPA is the largest professional organization serving the needs of Garden State CPAs and aspiring CPAs. With a membership of more than 14,000, the NJCPA represents the majority of New Jersey CPAs in public practice, business & industry, government and education.
On teaching: "As a CPA, my practical experience has emphasized the importance of exercising healthy skepticism to express opinions on complex financial accounting and reporting transactions. I impress upon my students the need to think outside the box to appreciate all considerations before making decisions. The goal is to have students recognize the theoretical underpinnings garnered through their textbooks serve as the foundation for their professional interactions. More importantly, I seek to help students to accept an appreciation that decision making embraces the selection of the optimal decision yet acknowledges the implementation process necessitates adjustment to maximize outcomes."
Outside the classroom: "I have been an IAABO-certified basketball referee (International Association of Approved Basketball Officials, Inc.) for over 30 years in my quest to understanding the evolution of sports as a tool in building teaming skills for our youth. I am also active in community organizations with particular emphasis on low-income and elderly housing."
-Sean Ireland
Press: For all media inquiries see our Media Kit