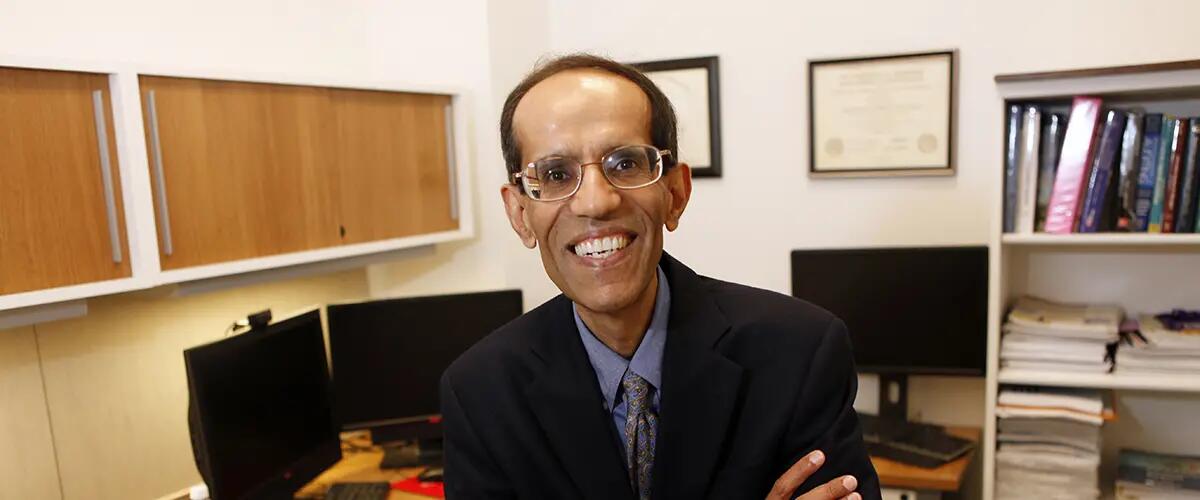 Faculty Snapshot: governmental accounting professor stresses officials' responsibility to the well-being of communities
Director of the Master of Accountancy in Governmental Accounting, Department of Accounting & Information Systems
Expertise: governmental accounting and auditing, public financial management, fixed income portfolio management, state and local tax policies.
Research: He serves as an academic advisor to the Government Finance Officers Association, the largest government finance professional organization in the U.S. and Canada, and encourages graduate and doctoral students to conduct applied research in areas which would benefit citizens and policymakers. These areas include tax and spending policy as well as financial management at the local, state and federal level. The unsustainable financial path of the U.S. in terms of the federal deficit as well as the trillion of dollars of unfunded liabilities are areas of tremendous interest.
Presentations: Since January, 2016, Bora has presented 10 times at national conferences, and to 17 individual agency presentations at the national level in Washington, DC, including the White House Office of Management and Budget, Department of Defense at Pentagon, Department of Treasury and Department of Veterans Affairs.
On teaching: "Governmental accounting and public financial management is an area of immense interest to me. My teaching has one primary goal, which is to instill the tremendous responsibility which government financial officials have in the well-being of their communities. I try to bring that to the classroom through my own personal experience in the public sector and through examples of individuals and organizations who have had a real impact."
Outside the classroom: "I very much enjoy the outdoors through hiking and landscape photography.  I have visited almost all the national parks; I enjoy the peace and solitude of such remote places. These moments provide rejuvenation and a unique perspective in life."
-Sean Ireland
Press: For all media inquiries see our Media Kit