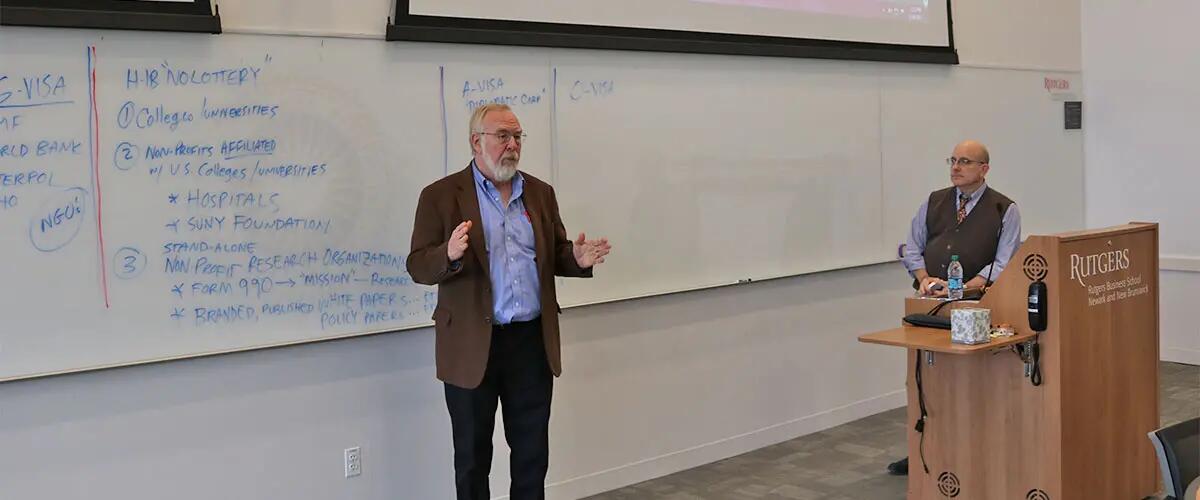 Faculty Snapshot: His research influences market structures, saving investors tens of millions of dollars
Professor of Finance & Economics, Founding Director of the Master of Financial Analysis. 
Expertise: Market microstructure, security design, asset pricing.
Current research: Weaver's research focuses on the impact rule changes have on market quality. In a forthcoming article, written with a former Ph.D. student of his, he examines the impact that imposing or increasing a security transaction tax (STT) would have on markets.  They find that imposition of or increases in an STT harm market quality – in particular stock volatility and the cost of trading increases while volumes decline. As with many of his papers, this paper is at the center of a policy debate as lawmakers on both sides of the Atlantic debate the pros and cons of imposing an STT as a way to increase government revenues.
His favorite class to teach: Global Capital Markets
Outside the classroom: "My wife and I love to travel. Recently we viewed the Northern Lights in Iceland, visited the ancient Jordanian city of Petra, and took a photo safari through five countries in Southern Africa."
Why he likes academia: As an academic, I have been able to influence the current structure of markets. I have testified before Congress twice, and the SEC once. Exchanges have changed their rules because of the results of my research. This has saved investors tens of millions of dollars."
-Sean Ireland
Press: For all media inquiries see our Media Kit