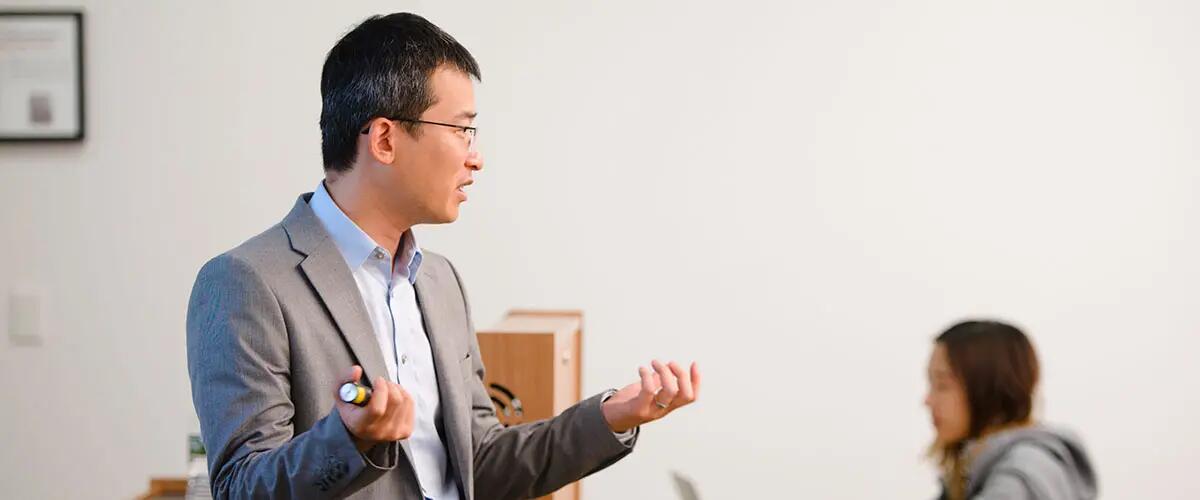 Faculty Snapshot: Supply chain expertise built on a zeal for problem-solving
Weiwei Chen is an assistant professor of supply chain management and co-director of the Master of Supply Chain Analytics program.
Expertise
Supply chain operations planning, supply chain financial management, intermodal transportation, simulation optimization and business analytics.
How did you become interested in the field of supply chain? 
"In supply chain, there's always a problem to solve and I'm addicted to problem-solving. Solving supply chain problems requires capturing key characteristics of a complicated real-life system in a simpler model so that useful managerial insights can be provided. A good supply chain becomes essential to a company's success and that gets me excited."
On teaching
"I like the academic atmosphere. I like choosing research topics and interacting with students."
New research
He is working with Professor Benjamin Melamed to delve deeper into the area where supply chain meets finance. Traditionally, research has focused on improving supply chain efficiency by better managing operations and inventory, but now academics are busy examining the impact of financial flow on supply chain operations and how to optimize the cash flow of firms.
Outside the classroom
"I like to play tennis – not at a high level – on the community court. I'm teaching my son to play chess and other board games. My family enjoys the beach. We went to Point Pleasant Beach for the first time this summer. My home town is the Fujian Province, in the southeast part of China, and the smell of the sea reminds me of home."
Press: For all media inquiries see our Media Kit