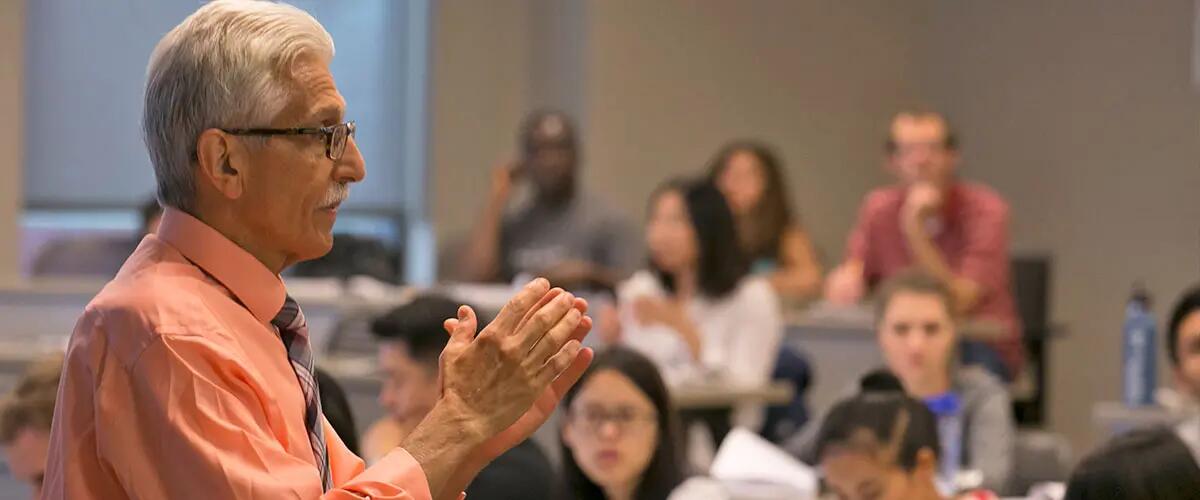 Faculty Snapshot: Teaching is his passion, accounting is his subject
Alexander Sannella is an associate professor of accounting and the director of the MBA in Professional Accounting Program, the Master of Accountancy in Professional Accounting Program, and director of the RBS Teaching Excellence Center.
Expertise
In his research, he has studied the impact that the release of accounting information and changes in accounting methods have on stock prices and financial markets. More recently and as a result of his role at the Teaching Excellence Center, he has shifted his research focus to education. He has studied the impact of large lectures on student learning and whether students' grades are affected by online instruction versus learning from an in-class teacher.
Why do you teach
"I was always interested in teaching. I went to college to become a history teacher, but there were no jobs when I finished. The market was flooded. When I got married in 1973, I had to find something that could sustain a family so I went into accounting and that led me to teaching. Not history but accounting. I'm back where I wanted to be."
Outside the classroom
"I have a degree in music and I own a few guitars. Now I play the guitar for about 30 minutes a day. It's relaxing. It takes my mind off things for a while. I also walk five miles a day on the treadmill and weather permitting, I walk with my daughter for about three miles every day."
Favorite class to teach
Intermediate Accounting – "The theoretical foundation of accounting is developed in these classes."
- Susan Todd
Press: For all media inquiries see our Media Kit