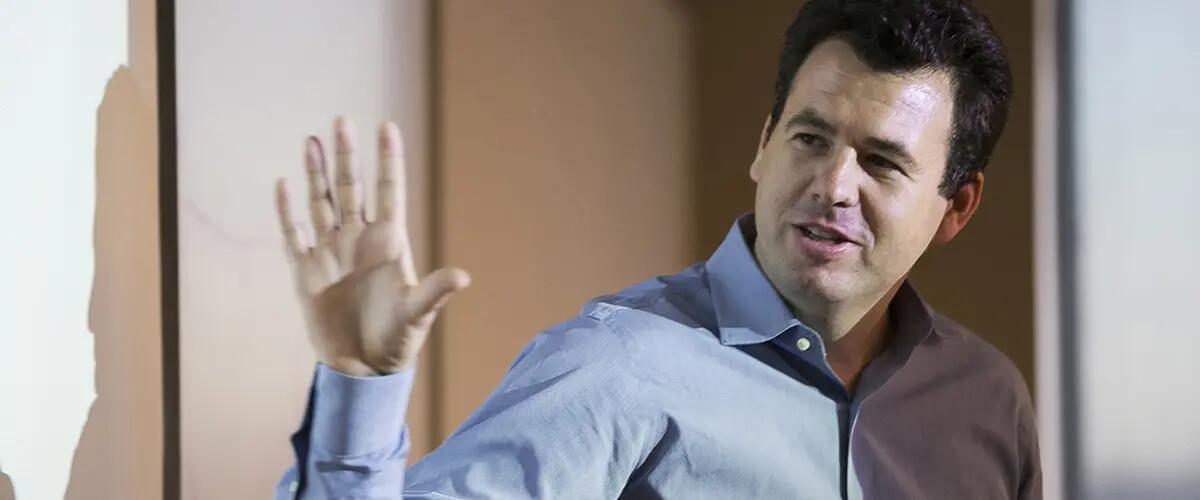 Faculty Spotlight: Creating knowledge fascinates him
Professor Rudi Leuschner's interest in doing research led him to teaching.
Rudi Leuschner
Associate professor of supply chain management, co-director of the Master of Supply Chain Management Program, director of the digital learning initiative and curriculum coordinator for the supply chain management MBA major.
Expertise: Supply chain finance
Current research: He is working on a book about supply chain finance. While there are already textbooks on the topic, this will be the first handbook written for professionals and executives. "It will show how executives can use the supply chain to fund their organization and how to fund their supply chain using the organization."
Why did you decide to teach rather than work in supply chain management? "I was always fascinated with creating knowledge. The interest in research came first and then I discovered I liked teaching as I was engaged in a Ph.D. program. I think the research makes you a better teacher and teaching makes you a better researcher. I see them as complimentary."
What's your favorite class to teach? "Supply chain management strategy – It's a class that ties everything together. You have to teach all of the areas, from marketing through logistics, manufacturing, procurement, finance, information technology and put it into a framework that improves the performance of the company as a whole. When people have a clear understanding of these processes, it will really help them in their careers to create value for their organization."
Tell us something about yourself that most people don't know: "I was born in Romania and grew up in Germany. When I was 14, I was enrolled in the Günther Bosch Tennis Academy in Austria for aspiring competitive tennis players. I came to the U.S. on a tennis scholarship, and I played tennis for three years at the University of Nevada in Reno. Then I got a graduate assistantship for my MBA, discovered research and applied for a Ph.D. program.
On research: "If you can help make sense of the world in a tiny, tiny way and people can use the knowledge in their work to make it better, that's very satisfying."
Press: For all media inquiries see our Media Kit