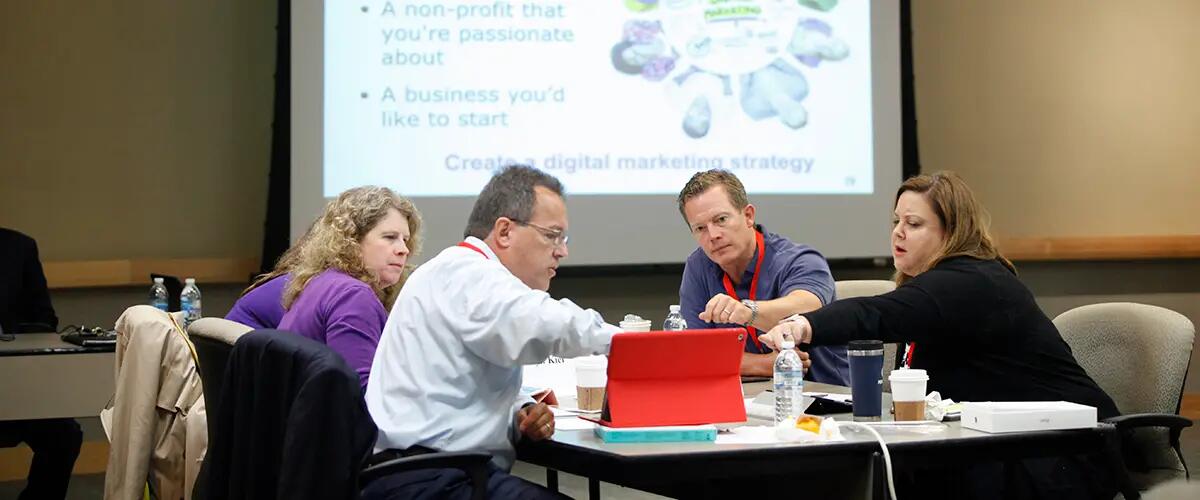 Financial Times ranks Rutgers Business School Executive Education No. 10 in the U.S.
Financial Times released the Executive Education Open Enrollment Programs rankings for 2019; Rutgers Business School Executive Education (RBSEE) ranked #10 among the programs offered by U.S. universities, and #5 among U.S. public business schools.  RBS and Ross School of Business (U. Michigan) were the only two Big Ten business schools to make the prestigious list [see full report].
Financial Times gathered data from approximately 4,000 participants on ten criteria, which include the quality of the participants, of the teaching and the relevance of the skills gained.  Additionally, schools provided data from six categories including percent of female and international students, and faculty diversity.
Criteria that most contributed to RBSEE earning this ranking and improving globally fifteen places from 67th in the world to 52nd include preparation, course design, teaching methods & materials, and faculty.
RBSEE has met the educational and professional development goals of executives for decades.  Whether changing career paths, growing skills or staying current in the ever-changing business world, RBSEE offers a range of courses to meet the growing demand for lifelong learning experiences.
In support of this mission, the theme of the latest the Innovations in Graduate Business Education Conference (watch video), hosted by Rutgers Business School every two years, was "Lifelong Learning in a Digital Era."  Peter Methot, executive director of RBSEE, moderated a panel discussion that examined the role executive education programs have traditionally played in delivering lifelong learning opportunities to business leaders as well as to alumni.
Rutgers Business School alumni are eligible for a 50 percent tuition-waiver on all of our open-enrollment on campus or online programs (certain restrictions apply).  Register now using discount code RBSAA.
Press: For all media inquiries see our Media Kit