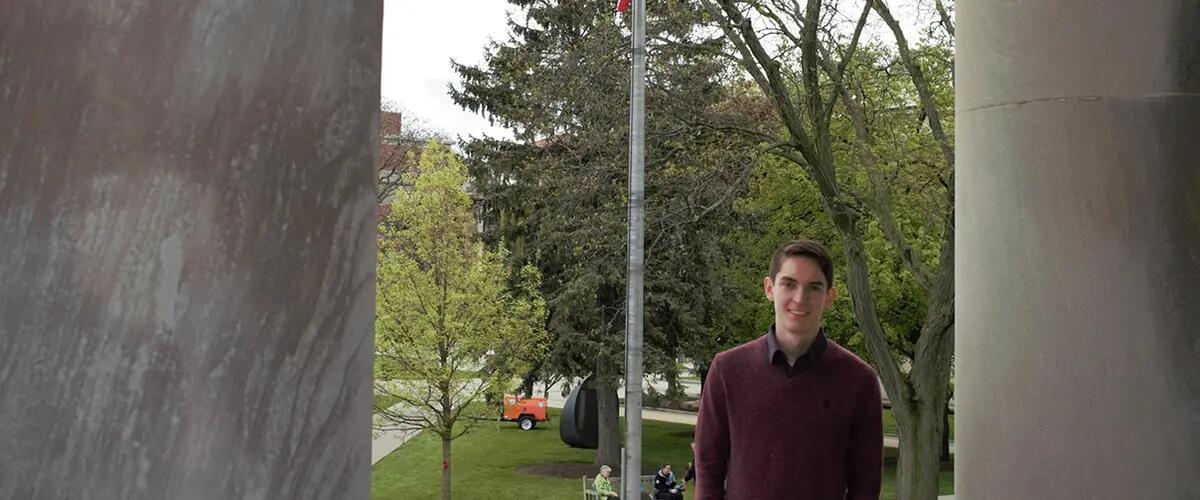 Finish Line Fund kept student on course to achieve his dreams
On Giving Day, make a contribution that can help prevent unexpected financial hardships from derailing a graduating student's goals. Give to Rutgers Business School's Finish Line Fund.
When he was in his senior year at Rutgers Business School, Camilo Forero thought he had taken all of the prerequisite courses he needed, but when he tried to enroll in "Business Policy and Strategy," it turned out he had missed one.
The oversight proved costly. Forero faced an unexpected expense of $1,400 to pay for the required introductory course, and he was afraid his mistake would have other consequences, too, like delaying his post-graduation plans to move to Florida.
A first-generation college student with a 3.2 grade point average, Forero received financial aid to pay for college from the Educational Opportunity Fund, but that assistance couldn't be extended to pay for a summer class. His academic adviser was the one who suggested that the dean's Finish Line Fund might be able to help, he said.
"It was really a big help. It was a blessing." - Camilo Ferero on the assistance he received from the Finish Line Fund.
Forero received money from the fund to cover the cost of the summer class plus fees. He was able to graduate in May as planned, take his last undergraduate course in June, and then relocate to Tampa a few months later. "It was really a big help," Forero said. "It was a blessing."
Rutgers Business School Dean Lei Lei started the Finish Line Fund in 2016 as a way of directing Giving Day gifts to a specific use that would benefit students. The fund offers students who encounter financial difficulties in the semester leading up to graduation with the support they need to complete their education, or as Dean Lei has said, "to reach the finish line."
"In just a short time, the Finish Line Fund has helped many hard-working students who faced the pressure of not being able to complete their college education due to unexpected financial hardship," said Dean Lei Lei. "I invite everyone in the RBS family to offer a hand to our students and contribute to the Finish Line Fund on Giving Day."
On Giving Day, contributions can be directed to the Finish Line Fund to ensure that other students are able to graduate on time and pursue their careers.
Forero, 23, is now working full time in sales and marketing for Pride Products. The New Jersey company allows him to work remotely. He and his finance, Courtney, are planning to get married and eventually buy a home in Tampa.
"The help I received from the Finish Line Fund made a big impact," Forero said. "I would have had to plan everything differently without it."
Press: For all media inquiries see our Media Kit