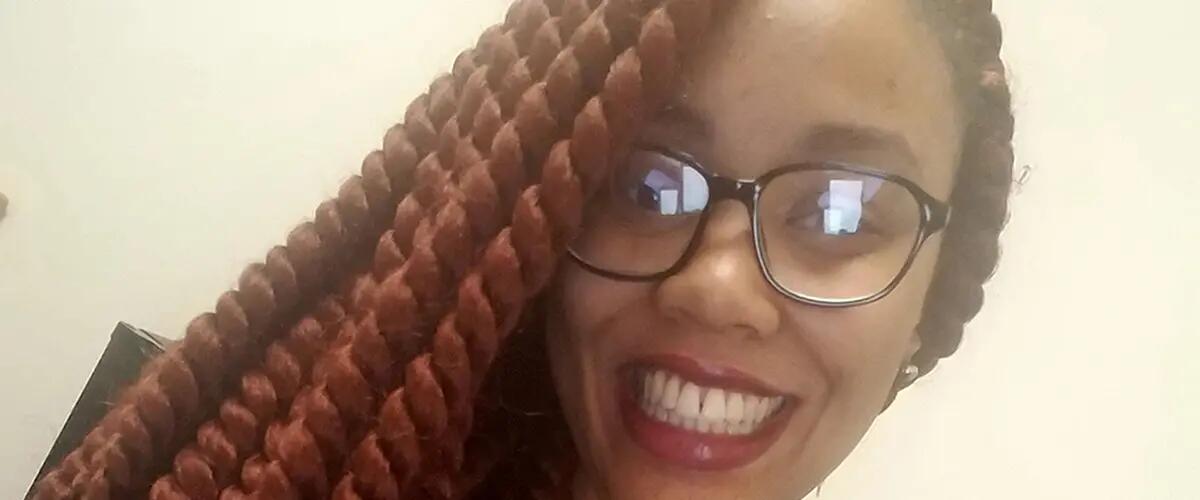 Finish Line Fund made it possible for student to reach her goal
Rutgers Business School Dean Lei Lei created the Finish Line Fund to ensure that financial hardship doesn't prevent students from completing the last classes they need before graduation.
Kayla Dredden's decision to drop statistics at the start of her junior year turned out to be a costly setback.
The class was a prerequisite for other courses she needed to complete her marketing major, putting her behind and, ultimately, leaving her two classes short of what she needed to graduate.
"I didn't know when I dropped the class that I wouldn't be able to graduate on time," she said.
With two classes to take during the summer, Dredden, who received financial aid through the Educational Opportunity Fund, was forced to make an expensive commute on two trains from South Jersey to Rutgers Business School-New Brunswick.
"I very quickly ate through my savings," she said. "I just really wanted to graduate, and I needed to finish these classes."
She wrote to her EOF counselor explaining the dilemma and the counselor put in her touch with Rutgers Business School administrators who provided her with assistance from the Finish Line Fund.
Dean Lei Lei created the fund in 2016 so donors participating in Rutgers Giving Day could make an impact by providing assistance to students who encounter unexpected financial hardship on the verge of completing their college education.
Make a difference. On Giving Day, designate your donation for Rutgers Business School and help support the Finish Line Fund and students like Kayla Dredden.
With $800 from the Finish Line Fund, Dredden was able to afford her train fares and complete her two classes last summer. She graduated in October – the first in her family to complete a four-year college degree – and she is now working in the human resources department at the Curtis Institute of Music in Philadelphia.
"This is a real good start for me," Dredden said of her job.
Things could have turned out differently if she hadn't received the money that enabled her to finish her two last classes, she said.
"It would have been easy to give up. Getting that money was a big motivator," she said. "It was like someone was there pushing me."
-Susan Todd
Press: For all media inquiries see our Media Kit