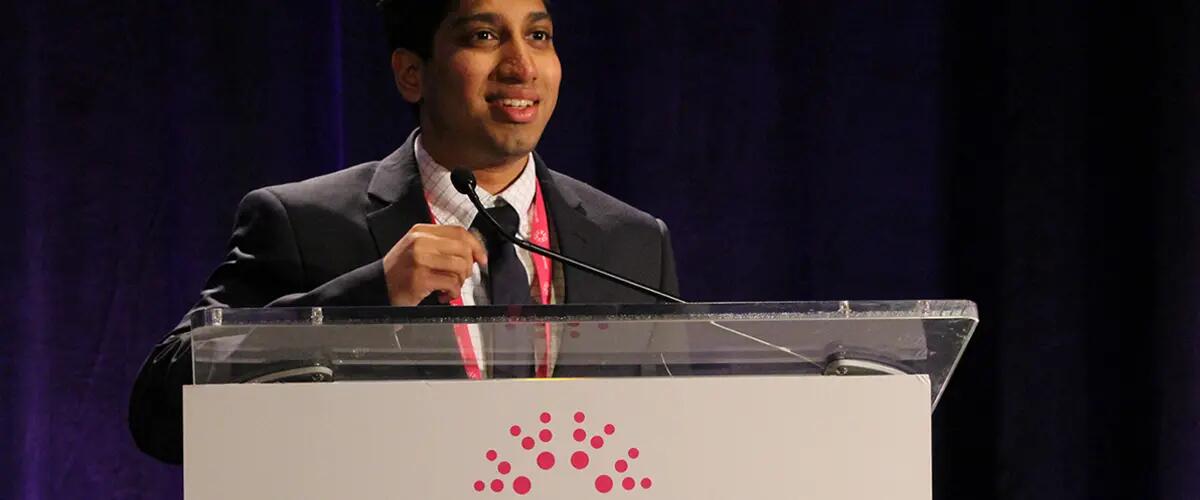 Forging a path to Hult Prize competition
Campus event gives Rutgers students a chance to fast-track participation in prestigious regional Hult Prize Challenge.
Ten teams of students will compete on Friday, Dec. 9, for the chance to represent Rutgers University at the 2017 Hult Prize Challenge regional finals in March.
The students, most of whom attend Rutgers Business School, will be pitching ideas for sustainable, for-good and for-profit businesses with the ability to restore the rights and dignity of 10 million refugees by 2022 – the theme chosen for the eighth annual Hult Prize Challenge.
Umair Masood, a junior studying information technology and entrepreneurship, is organizing the local competition for the second time this year. "This opportunity boosted the chances for the Rutgers students who competed in the regionals last year," Masood said.
Last March, four Rutgers students beat out teams from Princeton, Harvard and MIT to win a spot in the regional finals in Boston. A second team of Rutgers students also competed at the 2016 Hult Challenge regionals in San Francisco.
"Using business to help people," Masood said, "has been my true passion."
Masood, who is juggling his classes and an internship this semester for an information technology consulting company, said he applied to the Hult Prize Foundation to host the on-campus event. "I saw it as an opportunity," he said.
The competition helps to raise awareness of social entrepreneurship on the university campus, he said, and it also gives the students who participate in the competition access to a global network of individuals who are committed to improving the lives of others.
Masood attributes his interest to working with his father who helped to create and build the non-profit American Muslim Consumer Consortium, which works to empower Muslim entrepreneurs and consumers. "Using business to help people," he said, "has been my true passion."
As the on-campus coordinator at Rutgers, Masood has been involved in selecting the teams who will participate in the competition and arranging for mentors to help prepare the teams. He works closely with Jeffrey Robinson, a Rutgers Business School professor who teaches social entrepreneurism, and Alfred Blake, assistant director of graduate entrepreneurship programs at Rutgers Business School.
One team of students vying in the competition will be proposing an innovative crowdfunding platform while another is proposing a business that will provide bicycles to refugees to use as a mode of transportation.
The competition to represent Rutgers at the annual Hult Prize Challenge begins at 5 p.m. on Dec. 9 at the Busch Campus Center Multipurpose Room in Piscataway.
Press: For all media inquiries see our Media Kit