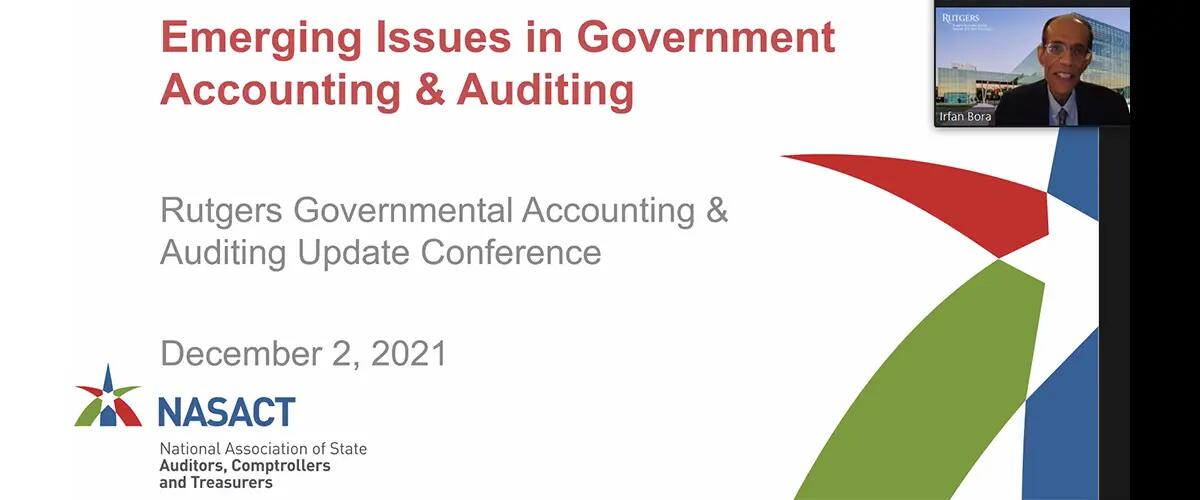 Governmental accounting conference examines pressing issues in the profession
The conference addressed various issues, including the state of government financial reporting and the problems and potential of technology in the field.
The annual Governmental Accounting and Auditing Update Conference featured a state-of-the-state address by NJ Treasurer Elizabeth Maher Muoio and presentations from other notable professionals in the field.  More than 130 people attended the conference, which took place virtually like so many events since the onset of COVID.
Kevin Walsh, New Jersey State Comptroller, Tweeted: "I was honored to speak at the 2021 Rutgers Governmental Accounting & Auditing Update Conference.  I shared ways the Office of the State Comptroller has found fraud, waste and abuse going back nearly a decade, as well as more recent audits.  Thanks to CGAER for hosting this fantastic event!"
With the support of the Bloustein Local Government Research Center, the Center for Governmental Accounting Education & Research (CGAER) hosted the 2021 conference.
Irfan Bora, assistant professor of professional practice and director of Rutgers Business School's Master of Accountancy in Governmental Accounting, said, "The conference provides our students networking opportunities with potential employers and alumni and promotes Rutgers Business School's commitment to the profession."
Rutgers Business School's Master of Accountancy in Governmental Accounting was ranked #4 in the nation by Value Colleges' Top 25 Best Value Online Master's in Accounting Degrees for 2022.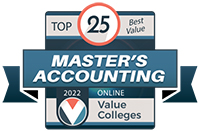 Bora added that this conference brings together the largest group of government accountants and auditors in New Jersey each year to address the most pressing and emerging issues in pubic financial management.
Bora moderated the Technology Trends in Government Financial Reporting panel discussion with Dr. Miklos A. Vasarhelyi, KPMG Distinguished Professor of Accounting & Information Systems and Dr. Hussein Issa, Assistant Professor, Accounting & Information Systems.
Vasarhelyi and Issa presented a broad range of perspectives and experiences on technology trends past and present, highlighting problems and offering solutions. "Data provided in a PDF six months later does not offer or allow much analysis," Vasarhelyi said.
Vasarhelyi is credited with developing the original continuous audit application and is the leading researcher in this field.  Continuous auditing is technology-driven and designed to automate error checking and data verification in real-time.
At Rutgers Business School, Vasarhelyi heads the Continuous Auditing and Reporting Laboratory, which works on projects for such leading companies as Siemens, KPMG, Procter & Gamble, AICPA, CA Technologies and Brazil's Itau-Unibanco.
Issa added, "Not just to brag, RBS has been ranked No.1 in research for 20 years.  We would be happy to collaborate with your entities." 
Some current students and alumni from the Master of Accountancy in Governmental Accounting program, ranked #4 in the nation by Value Colleges, and faculty attended the event.  MACC in Governmental Accounting is the first and only program of its kind available entirely online, exclusively at Rutgers.  In-state tuition for New Jersey residents is now extended to all out-of-state residents enrolled in the program.
-Sean Ireland
Press: For all media inquiries see our Media Kit