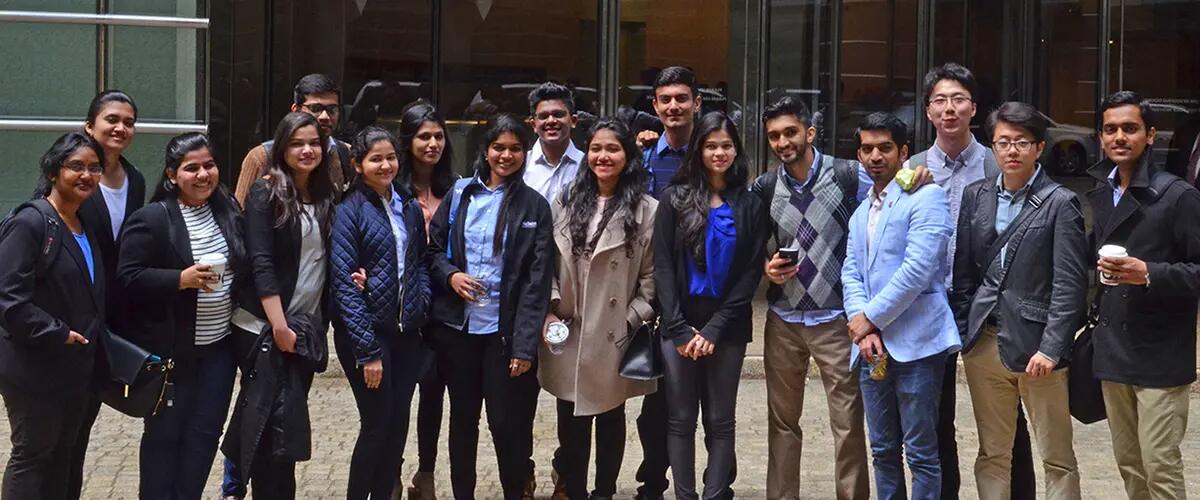 Graduate students gain career insights on Bloomberg visit
Twenty-five students in the Rutgers Master of Information Technology program toured Bloomberg headquarters in New York City to gain career insights and to hear about career opportunities at the company.
The April 20 event kicked off a new effort, led by instructor Michael Schneider, to provide students in the graduate program with more career advice and more opportunities to learn about the different career paths available to them. The 18-month Master of Information Technology program prepares students to manage significant software development projects and to lead teams of IT professionals in design, analysis, implementation and service delivery.
In addition to the tour, students spent time with a trio of recruiters who discussed the types of jobs the students might fill at Bloomberg and the types of candidates the company hires.
Student Sourabh Bhor, who is an officer for the Master of Information Technology Student Association, said the event was enlightening.
"Most of us have strong technical skills," he said, "but American companies like Bloomberg also look at how you fit into the company culture. They want to see the whole picture (in candidates) not just the technical skills they bring to the company."  
-Susan Todd
Press: For all media inquiries see our Media Kit