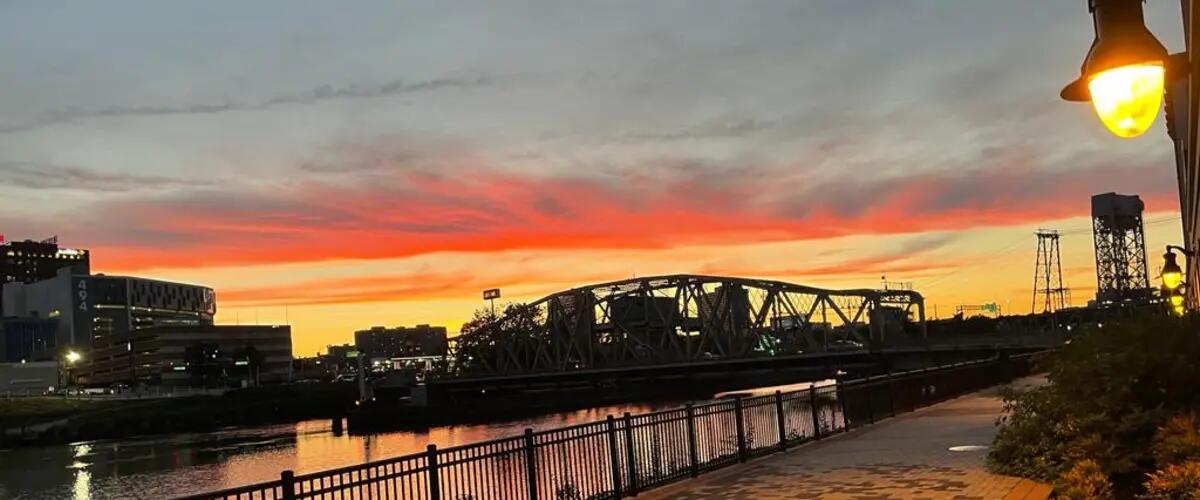 Harrison becomes home for International MBA student
By Siddharth Bal
If you're an international student planning to study at Rutgers Business School and you're searching for a place to live, Harrison could be the perfect place for you. This Hudson County city is a hidden gem that offers incredible historic sites and is rich in diversity. Harrison has turned into a place many millennials want to call home.
Before starting our MBA journey at Rutgers, a couple of incoming students from India and I contacted Rutgers MBA alumni for suggestions about where to live. As we were looking for a place that would be convenient for us in terms of commute, Harrison proved to be the best option. This is one of the reasons why many students choose to live at Harrison. We found a house that is just a five-minute walk from Rutgers Business School.
Most of the population living in Harrison are from various ethnicities and the best part about the city is that it caters to each one of their needs. The local people here are very welcoming to the international students. There are plenty of shops and restaurants one can find in the area. Most of the Indian students go to Brothers Supermarket to buy Indian groceries. The closest Walmart is just two miles away from our house which was very convenient for us when we were buying new furniture for our house. Harrison also has many avenues to engage in different sports for individuals. Every weekend you will find students and locals engaging in a game of soccer at the Harrison Turf. After the game, most of the students head to the famous Harrison Bagel shop. It is famous for providing a wide variety of bagels that are baked to perfection. But make sure that you place your order before noon as the bagels quickly disappear due to heavy demand.
Harrison is a perfect blend of laid back and hip lifestyle. From delicious food, late night beer cafes to beautiful scenery, there's a lot to experience. Residents who gravitate to the northern end of town will find a verdant escape in the West Hudson Park, with walking trails, tennis courts, ball fields and fishing ponds. Pocket parks near the town hall and Holy Cross church also offer a respite from urban life. Students often enjoy the sunset on their way back from school by walking near the riverfront. After a long week of class work and case presentations, most of the students hang out either at the Spanish Pavilion Bar & Grill or at Tony's Bar. The perfect way to end the week is by relaxing at one of these places while having some beer and watching football match on the big screen.
New York is just a 15-minute train ride from the Harrison Path Station. I have visited New York City at least three times since I moved to Harrison. The sheer vibrancy and the rush of New York City is a perfect complement to Harrison's calmer lifestyle.
It has been three months since I moved to Harrison and my stay so far has been fantastic. Needless to say, it is the perfect place for an international student to live in terms of commute and affordability. I know students who chose to live here even after getting a job in New York City or Jersey City as they prefer the lifestyle that Harrison offers. For international students, Harrison becomes a comfortable home away from home.
Siddharth Bal is an MBA student from India. His blog describes the experiences of an international student attending Rutgers Business School.  
Press: For all media inquiries see our Media Kit