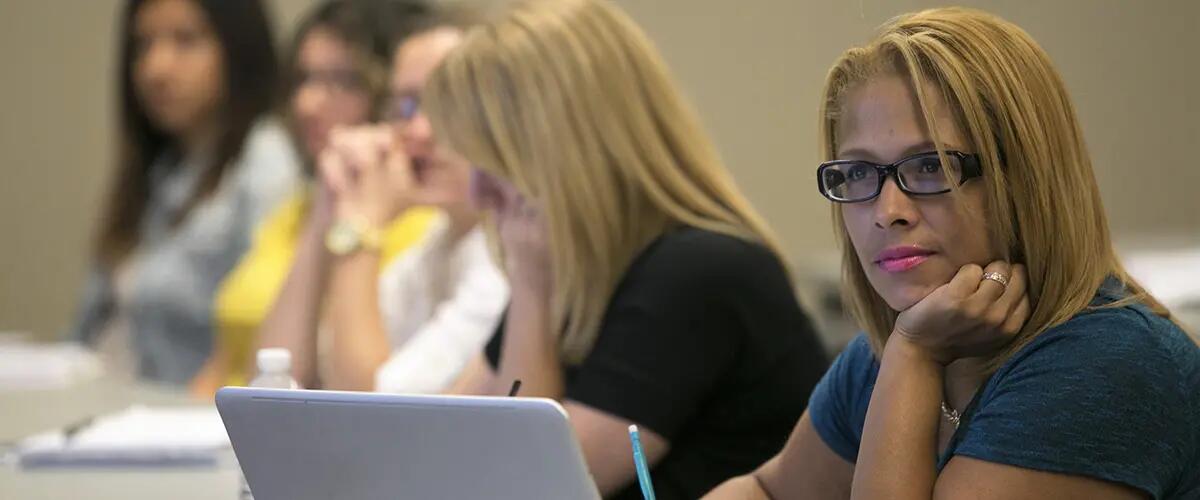 Have ambitions of getting an MBA? Five reasons to choose Rutgers
Everyone sets goals – Get a better paying job. Learn new skills. Go back to school. If a career change is among your goals, here are five reasons the timing couldn't be better to begin a Rutgers Full-Time MBA.
Career focused: Investing in a Rutgers MBA is all about being prepared for new and bigger job roles and responsibilities. Dedicated career management advisors work closely with Rutgers students so they're well prepared to compete successfully for opportunities and to secure job offers. Even during COVID, students have access to recruiters from the world's leading companies who count on hiring new talent from Rutgers [see top recruiters].
Lessons in and out of the classroom: The core Rutgers MBA curriculum delivers an understanding of all business functions through discussion and teamwork – the way managers work in the business world. Internships provide career changers with real world learning and opportunities to gain important work experience. The Rutgers MBA Program is fully immersive, offering students experiences to lead, apply their knowledge, and forge important connections through clubs, case competitions and cohort-building events.
Don't put off your goal. Find out more about the benefits of a Rutgers MBA during an online information session. Register now.
The most in-demand skills: Rutgers Business School is known for its strength in supply chain management, entrepreneurship, and marketing research. The Rutgers MBA is now STEM designated, reinforcing the robust data-driven and analytical focus that has been a trademark of its management education since 1956. To ensure that students are prepared to lead in the modern business world, Rutgers Business School offers new and updated courses in technology like machine learning and artificial intelligence as well courses emphasizing social impact like supply chain sustainability and corporate social innovation.  
Networks are essential: The Rutgers MBA Program attracts students with different life experience who offer insights from different industries and perspectives from various parts of the world. Students gain a deeper value for diversity and the power of diverse teams. Their networks are enhanced by connections with classmates, outstanding professors, industry professionals, entrepreneurs as well as executives.
Consider the rankings: How Rutgers stacks up against other programs matters to discerning prospective students. Well, the Rutgers Full-Time MBA is the No. 1 Public MBA in the Northeast U.S. Area, according to Fortune. The ranking looked at programs where graduates have high starting salaries, a strong brand, and a track record placing alumni into leadership roles in corporate America [learn more]. Rutgers MBA program was also ranked by Poets & Quants the No. 2 public business school for entrepreneurship in the U.S. [see story].
Press: For all media inquiries see our Media Kit