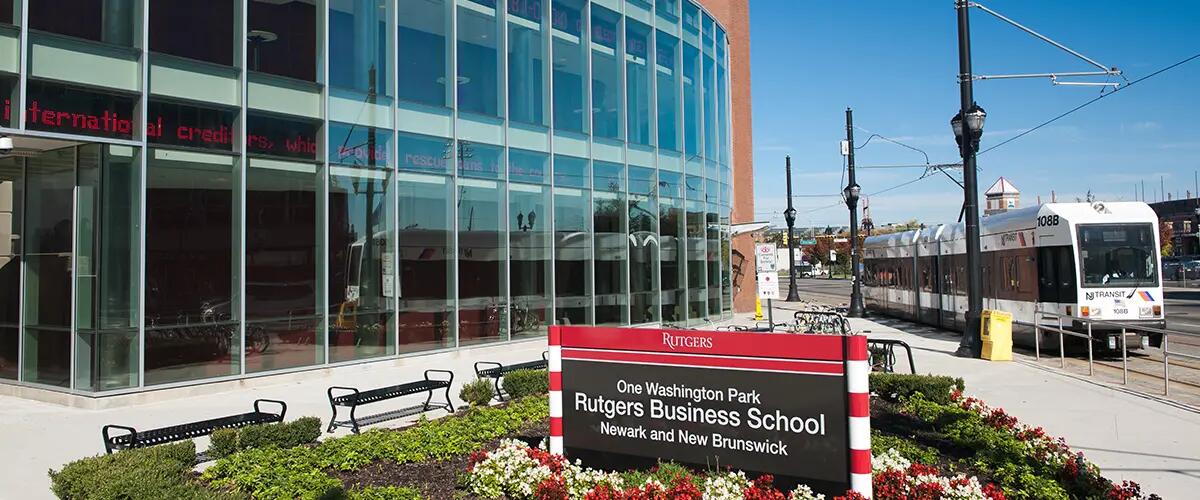 Fortune ranks Rutgers Business School No. 1 Public MBA in Northeast U.S.
Ranking looks at business schools that lead graduates to good jobs and leadership potential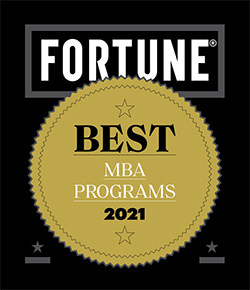 In its first-ever MBA ranking, Fortune ranked Rutgers Business School's Full-Time MBA program No. 37 in the U.S. and No. 1 among public business schools in the Northeast U.S. [see report].
"We looked for programs that not only see their graduates head into good jobs right out of the gate (with high starting salaries) but also have a track record of placing alumni into the highest echelons of Corporate America," Fortune's editors wrote. "Salary, school brand, and leadership trajectory: That's the core of our ranking" [see methodology].
Lei Lei, dean of Rutgers Business School, praised Professor Douglas J. Miller, the associate dean for MBA programs, and Dean Vera, the assistant dean and director of the MBA Office of Career Management, for their work to connect RBS students to the world's top companies. She also recognized MBA Admissions, MBA Student Services, and the Alumni & Corporate Engagement Office for their work to support Rutgers MBA students and continuously enhance the student experience.
"We are very excited about our strong standing in Fortune's inaugural MBA ranking," Lei said. "The ranking focuses on all of the factors we believe drive our MBA program's strong return-on-investment, most importantly, job placement."
"At Rutgers Business School," she said, "we are continually innovating our MBA curriculum to ensure that our students are well prepared to use technology and the data it produces so they are not only competitive job candidates but also strong business leaders and effective decision-makers for the future."
Miller said the latest ranking reinforces that the Rutgers MBA is a great investment. "We're especially thankful to the alumni and others who contribute to scholarships that make the full-time program even more accessible," he said. "This past year saw the recognition of our rigorous academics as a STEM-designated program. Now, we continue to innovate in experiential learning, with a holistic approach that prepares students to be strong leaders."
Vera said one of the things that differentiates Rutgers Business School is the preparation MBA students receive to be competitive candidates for jobs in the nation's top companies. "Whether it's complex data or scientific terms from an ex-scientist pursuing an MBA career, say in pharma marketing, all students need to learn to speak in laypeople's terms. My team and I coach students to do just that during our mock interview sessions."
Vera said he and Melinda Lawson, assistant director of the MBA Office of Career Management, are proud of the new Fortune ranking, given that employment and starting salaries account for 65% of the ranking.
"We work hard to help our students succeed in the very competitive summer internship and full-time job search," he said. "The offers and higher salaries they receive are the results of our coaching and strong employer relationships we've cultivated for over 12 years at RBS."
 
Press: For all media inquiries see our Media Kit