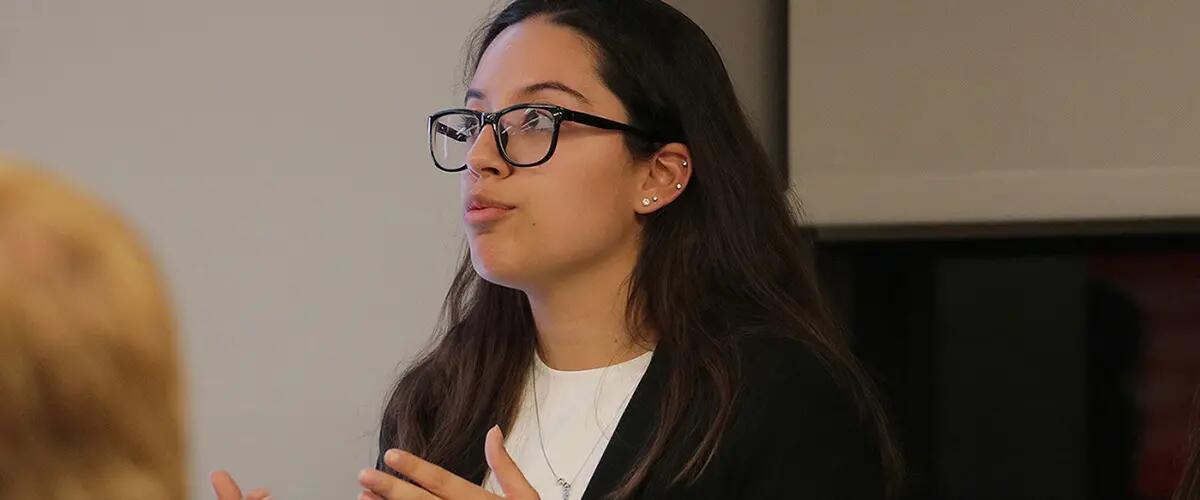 Hudson Bread looks to marketing students for new campaign
A growing artisan bread company is hoping a team of Rutgers Business School students can help it attract more Millennial customers.
When Kristen Tse and her team won a recent competition sponsored by Hudson Bread, they received more than $6,000 in prize money. They won an opportunity to put their winning idea to work for the company.
Tse, a Rutgers Business School senior who is studying marketing and supply chain, teamed up with seniors, Brian Lilien, Alyssa Nungra and Akshay Patel in a Nov. 17 competition against three other teams from Rutgers.
The competition challenged the students to create a brand awareness campaign for Hudson Bread, a North Bergen-based artisan bakery that has opened cafes in Secaucus and North Bergen. As the company positions itself for growth, its top executives want to create more brand awareness around Hudson Bread using digital marketing. They want a campaign that will reach and resonate with new smartphone-using consumers and Millennials.
"There are a lot of agencies we could have hired," said Mark Kolodziej, president of Hudson Bread, "but we wanted something unique."
That thinking led them to Rutgers Business School where they worked with Dean Lei Lei and members of the marketing faculty to organize a competition that would challenge students to create a branding strategy for Hudson Bread.
Ray Million, Hudson Bread's vice president of operations, said they wanted a branding campaign that captured the essence of the company, from its ownership to the quality of its ingredients – all the things that go into making their breads unique.  
The winning team's campaign called for re-positioning the company to play up its organic qualities and described how it would target millennials in its marketing. The team also explained how its members would refresh the company's social media accounts and use Google Adwords to make its digital marketing more effective.
Kolodziej said the team's campaign demonstrated a "passion and enthusiasm" for what they were promoting."
Erich Toncre, an assistant professor of professional practice and director of marketing education at Rutgers Business School, said the experience transforms the students into marketing professionals. Toncre and Marc Kalan, who is also an assistant professor of professional practice on the marketing department faculty, co-organized the competition.
"They have a great opportunity to apply what they learned in the classroom in developing a marketing campaign to increase the brand awareness and engagement for a "real life" client and see the results in "real time," Toncre said.
As she spoke about the prospect of working for Hudson Bread, Tse sounded just like someone about to start a new job.
"Having the company hire us to implement the idea will be a great experience," Tse said. "I'm a little nervous. It's both exciting and nerve-wracking."
The runner up in the competition was a team composed of Sonam Patel, Kelly Rogers, Sharon Friederwitzer and Linda Dong. The team won $3,000. Two other teams of students also participated in the competition sponsored by Hudson Bread. Each of the finalist teams won $1,000.
Press: For all media inquiries see our Media Kit