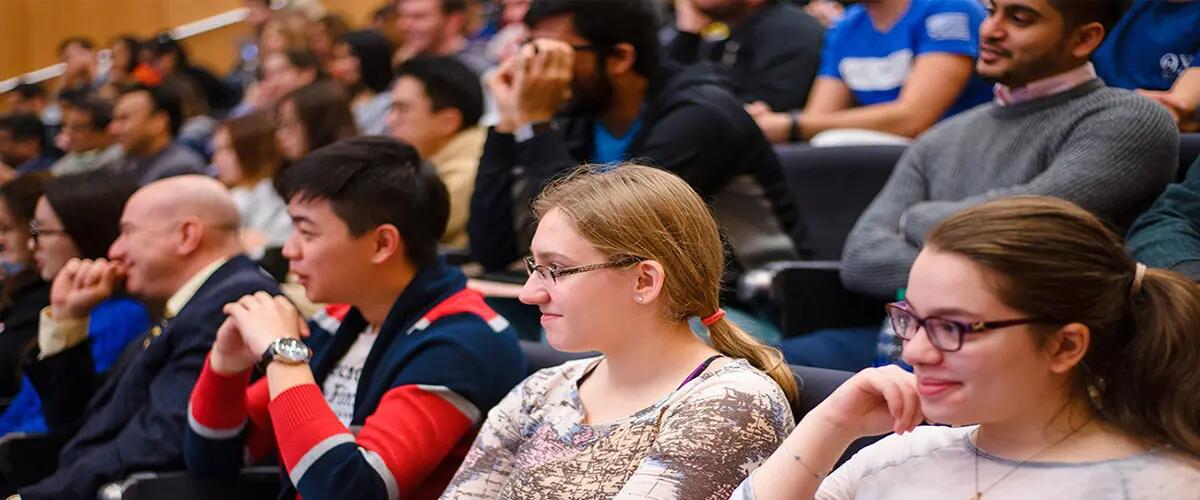 Inaugural Poets & Quants ranking of undergrad programs puts Rutgers Business School in Top 50
Poets & Quants listed Rutgers Business School's programs in Newark and New Brunswick among the Top 50 in the nation in its inaugural 2016 undergraduate ranking.
Rutgers Business School's New Brunswick undergraduate program ranked No. 25 [visit profile] ahead of such Big Ten schools as Penn State, Wisconsin, Maryland, Michigan State, Ohio State and Purdue. Rutgers Business School's undergraduate program in Newark ranked No. 49 [visit profile].
Washington University's Olin Business School topped the ranking followed by the Mendoza College of Business at Notre Dame. The University of Pennsylvania's Wharton School was ranked No. 3 among the undergraduate business programs. Click to see the full ranking.
"The Poets & Quants ranking, using more relevant criteria than other, older surveys, better reflects the high quality of the New Brunswick program of the Rutgers Business School," said Marty Markowitz, senior associate dean of Rutgers Business School-New Brunswick.
"Our program provides an opportunity for highly competent and hardworking students from diverse economic and social backgrounds to earn a business degree that significantly increases their chances of creating a meaningful and rewarding career path," Markowitz said.
Poets & Quants spent more than a year researching 700 undergraduate business programs accredited by the Association to Advance Collegiate Schools of Business. The rankings were based on three criteria: admission standards, including average SAT scores and acceptance rates; employment outcomes and the academic experiences of alumni, based largely on a 12-question survey distributed to alumni who had been out of school for two years.
"In all, Poets & Quants ranked 50 extraordinary schools, a select group of institutions that make up the top seventh percentile of all accredited undergraduate business experiences," Nathan Allen wrote in an article accompanying the ranking. "The list includes publics and privates, two- and four-year business programs, schools with highly demanding academics and those that even teach business etiquette."
Robert Kurland, associate dean of undergraduate student and academic services, said the ranking will help give further notoriety to and acknowledgement of the incredible students, staff and faculty at RBS.
"Rutgers Business School-Newark is proud to be ranked in the Top 50 of the new Poets & Quants ranking," Kurland said. "Hopefully, this ranking will lead to more students exploring all the majors and programs we have to offer."
"RBS has the added value of having two campuses represented in the Poets & Quants survey," said Wanda Mendez, assistant dean and director of the Rutgers Business School's undergraduate career management office in Newark. "Our continued success in these surveys is a direct result of the partnership between RBS, students, alumni, administrators and faculty."
"Let's continue to let people know the great stories about RBS," she said.
Other stories about the undergraduate program at Rutgers Business School:
Undergraduate supply chain program is ranked among Top 5 in North America
Undergraduate accounting program ranks No. 7 in nation, according to College Choice
Internship experience lands supply chain student special award
-Susan Todd
Press: For all media inquiries see our Media Kit