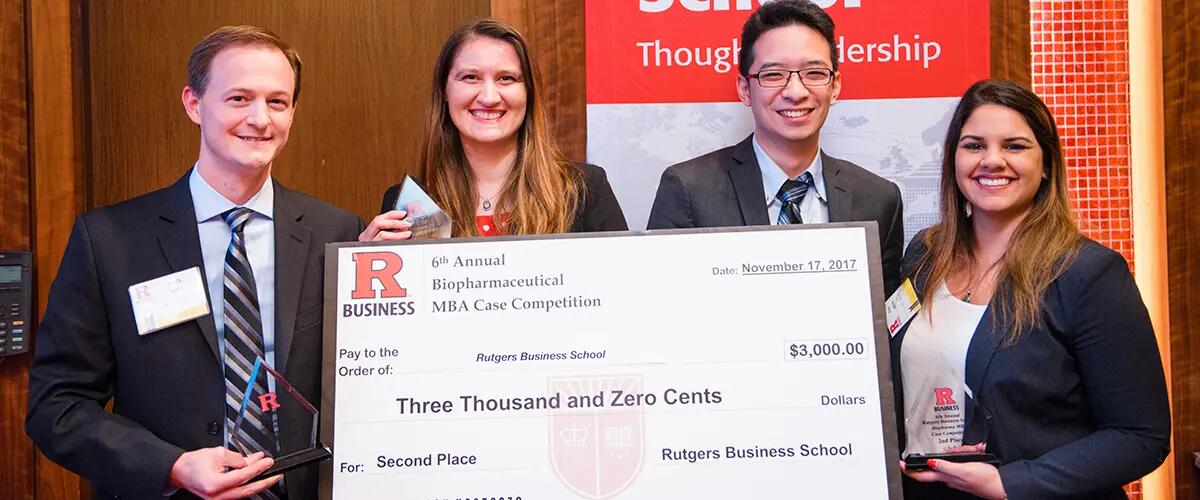 Industry publication showcases Rutgers pharmaceutical management program
Pharmaceutical Executive, a  leading industry news and analysis publication, recently reviewed three top MBA programs in the U.S. with concentrations in pharmaceuticals and healthcare management to learn how they prepare their students for industry success: Saint Joseph's University (Philadelphia, PA), Rutgers Business School (Newark, New Brunswick, NJ), and Columbia Business School (New York, NY).  
Rutgers' MBA program faculty from the pharma industry are well qualified and connected; once a month sponsoring companies invite students to visit their sites for information about the current environment. "The students that come out of our program do not need further training or orientation in pharma — they are ready to go," said Hassan.
Rutgers' MBA in pharmaceutical management garners attention from its consistent high rankings, academically and professionally qualified faculty, student case competition wins, and nearly 100% job placement.
The pharmaceutical management concentration is strengthened by the Blanche and Irwin Lerner Center for the Study of Pharmaceutical Management Issues and the center's ties to major healthcare companies. Founded in 2004, The Lerner Center encourages research and thought leadership on critical economic, regulatory and strategic industry issues. Its ultimate goal is to position Rutgers Business School as an epicenter of excellence in research and training in healthcare management studies.
 
Press: For all media inquiries see our Media Kit