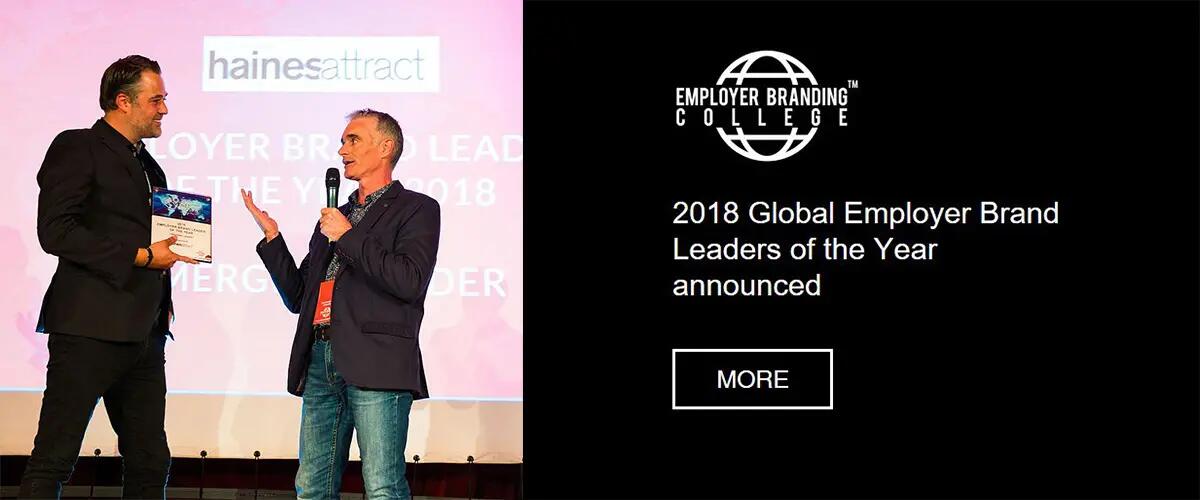 Johnny Torrance-Nesbitt, Rutgers MBA '88, nominated for the 2018 Employer Brand Leader of the Year Award.
The Employer Brand Leaders of the Year for 2018 were recently announced at a ceremony in Prague at the International Employer Branding Summit, part of World Employer Branding Day 2018, an employer branding global industry gathering of around 450 leaders from more than 40 countries.
Johnny Torrance-Nesbitt, Rutgers MBA '88, a senior consultant with the Saudi Electricity Company was a competitive Global Finalist Nominee.
"Much like the Academy Awards, it is an honor just to have been nominated!" said Nesbitt.
Some of the people who nominated Nesbitt include several of his former managers: John Murabito, EVP, Cigna and ex-EVP Monsanto; Ed Steiger, ex-SVP Monsanto; Lewis Jones, EVP Outreach Financial; and "global HR guru and former professor David Ulrich," said Nesbitt.
"I returned to the U.S. in May and asked not to be resigned for year 3, as I had accomplished what I went to Saudi Arabia for corporately, but really missed the U.S. after spending 720 days in Saudi Arabia and only 70 days in the U.S. from March 2016 to May 2018," said Nesbitt.
-Sean Ireland
Press: For all media inquiries see our Media Kit