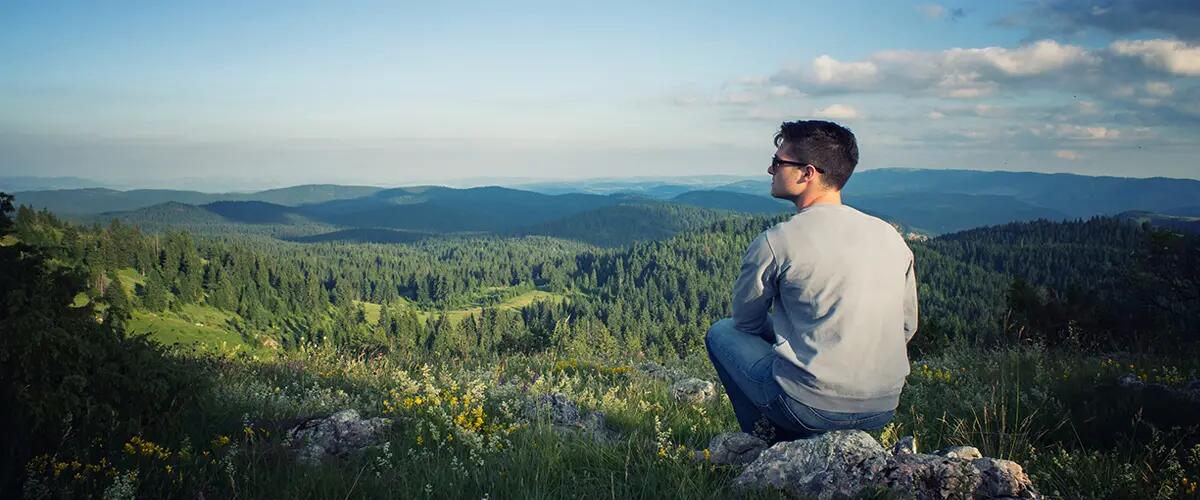 A lesson for millennials: Make business an adventure
This piece was written by Alfred Blake, assistant director of undergraduate entrepreneurship programs at Rutgers Business School-New Brunswick, who invited five entrepreneurial students to a meeting with Richard Branson at the Forbes 30 under 30 Summit in Boston.
Business is an adventure.....
Quiet strength, charismatic energy, warm smiles and positive vibes created an environment ripe for inspiration. As we entered into the well-lit, secluded private restaurant known as Yvonne's, we were greeted with welcoming arms and spirits by Virgin Airlines Leader Lisette and immaculately dressed flight attendants. They wore the regalia of the army of Virgin distinctly known for making traveling fun, enjoyable and with a flair that resonates with millennial travelers. While I expected a fun atmosphere with Sir Richard Branson, these small gestures exceeded expectations and over delivered on the brand experience that Virgin Airlines is notorious for. We anxiously walked into the private eating area and sat at the table waiting for the luminary himself. Sir Richard Branson was in town for the Forbes 30 under 30 Summit in which we attended. He dedicated time out of his schedule to pour into the next generation of disruptors, change makers and entrepreneurial-intrapreneurial mavericks. He strolled in gracefully with a sphere of grace and presence surrounding him. He smiled, he greeted us individually, and I was no longer as nervous to interview him. It was almost as if I was shooting the breeze with a friend.
You might wonder, why would Sir Richard Branson be here among this audience for Forbes 30 under 30 Summit? What does he have to gain? I'm sure Necker Island is much more of an enjoyable scene filled with blissful breezes and the amenities of a 10 star hotel. Well, the interesting realization throughout the interview with Sir Branson was the fact that he not only looked for the opportunity to inspire and impart knowledge but was also inspired by the work that we (you included) were accomplishing as millennials. It was made clear that he's inspired by the risks millennials are taking to control our futures, the disruption of expected paths and the dedication to make a living while making the world a better place. Below you will see some of the snippets of the interview.
Throughout the interview of one of the biggest disruptors in entrepreneurship, I wanted to share four points that I extracted that will show you that Business and Life are an adventure:
Say YES... it's much more fun than saying no.
Bring others along on the journey with you.
Give second chances.
Make the most out of change.
During the time with Richard, there were a series of questions that were asked, and I will share the ones that resonated most and draw parallels to the millennial lifestyle.
Richard believes that business is an adventure. If you have any knowledge about his life, you know that he fully believes if it's not fun, DON'T DO IT! So naturally I was inclined to ask him to share one of his adventures from his 20s. He shared a story of when he took his entire company to a party with a famous English cricketer. The party was amazing. He actually enjoyed it so much that he found himself lost all the way in Tokyo. After Richard left, he traveled to the hotel he imagined that he was looking for. When he arrived, he jumped on the elevator and told the attendee that he was trying to get to the 16th floor and the attendee said that there was no 16th floor. As it turned out, he was at the right chain but his hotel was on the other side of Tokyo. If you have ever attended college or have something of a social life, you are familiar with this type of experience. That is not the point that was extracted from the story though. The obvious takeaway is that when you have the opportunity to win big in business you need to celebrate and have fun. The not so obvious point is the fact that Richard Branson consciously made decisions that gave others an experience that they would never forget. Meeting the famous cricketer was not just about his enjoyment and something to write in the memoir of Richard Branson but also those who surrounded him. These are the values that are spread throughout the Virgin culture. As a founder or an intrapreneur, ask yourself the question, is the journey solely about you? Who else can benefit from the fruits of your labor, who else can have their lives changed from your experience, who else can you help to win? It was evident in this story and many others that Richard cares about people and it showed in this instance.
Press: For all media inquiries see our Media Kit