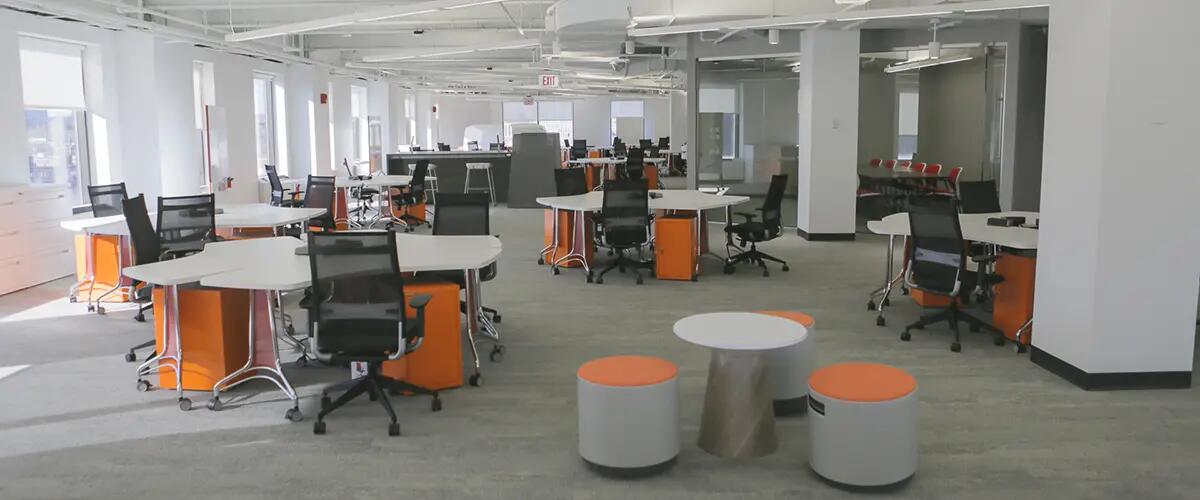 A magnet for drawing tech startups to Newark is tucked within the floors of Rutgers Business School
Newark Venture Partners hopes to build a hub of technology companies through a combination of direct investment and the efforts of a business accelerator run by venture capitalists and entrepreneurs.
When the elevator doors slide open to the seventh floor of One Washington Park, the colorful mural on the lobby wall is the first thing that catches people by surprise.
Newark Venture Partners has transformed the floor into a hip, Silicon Valley-styled space meant to entice and inspire entrepreneurs building promising young companies. When tech companies begin to sprout up in Newark, it will be because some of them were nurtured in this business accelerator.
For some Rutgers Business School students, the new space may also be a testing ground for skills they're learning in other parts of the building. Newark Venture Partners is working to establish a program that would allow students to gain experience working alongside venture capitalists and entrepreneurs.
In an interview, Thomas Wisniewski, managing partner of Newark Venture Partners, explained the plan to create a hub of tech companies in Newark that could take the city's economic development to a whole new level.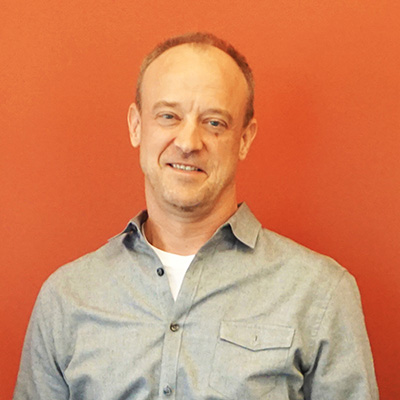 Q: How will Newark Venture Partners Lab work to build a hub of tech start-up businesses?
A: "Newark Venture Partners is a fund and we deploy it via an accelerator, Newark Venture Partner Labs, and also via direct investment in seed-stage companies. It's going to be an ongoing way for us to try to get companies to come here, to benefit from all that we give them and then have some portion of the companies choose to stay in Newark.
"Some of the companies are going to be more appropriate for the accelerator and some will be more appropriate for direct investment. We're on pace to do one deal a month of direct investing. That will be occurring over the next five years. The accelerator program is going to have a slightly different life. Companies will apply. We'll screen those applications and we'll choose seven to 10 companies. Those companies will go through an intense program of help. The theory is that companies at this stage yes, they need capital, but more of what they need is different types of help. It could be introductions to their first set of clients. It could be help with their business model."
Q: What's the vision for Newark Venture Partners?
A: "The goal is to create a thriving technology community in this space as part of one that is much bigger that's tied together as a tech community in Newark. We've already got some large companies, Panasonic and Audible, and we've got some other interesting startups like Aero Farms. It's about using this as a way to seed things.
"We've already got applications from people in Romania and Israel and Australia and other places. As we become known as a resource, we would expect that to continue to diversify. And there are lots of people from New Jersey who are also applying. We very much wanted to position this as something that isn't New Jersey only. It's about getting the best companies anywhere to come here.
"Our vision for this, at the highest level, is using for-profit venture capital to attract companies to Newark. The reason why this works to create impact here is, the same companies you would choose to do well in venture capital, ones that will create this explosive growth, are also the same ones that create lots of jobs and economic development."
Q: Why do you think it's possible for a hub of technology to get started and thrive in Newark?
A: "On one level, I say why not? The only part of the economy that's doing particularly well at growing and creating professional jobs is technology. If you're going to do something here or in any other city, you have got to create that link between the creative class and the technology groups. Where you've seen urban turnarounds, it's been a collection of things coming together – universities, large companies, other institutions creating an environment where you can attract companies. If you think about how urban development works, you create something small, people start to come in and it begins to build its own virtuous cycle. Technology needs to be part of it.
"Why Newark came out of Don's (Don Katz is founder and CEO of Audible) success in growing Audible here and feeling like there should be a way of replicating that. As a progressive, forward-thinking business person, he really believed he wanted to positon Audible not only to be a good company, to create jobs and wealth for the investors and a great product for everyone out there in the market, It was very important for him that the company have a social mission. The thing he linked it to was urban renewal.
"Technology can be the driving force for good here, but in order to do that, you need to create an environment capable of spawning and nurturing small technology companies. Over time, as Newark becomes more of a center for this, we may see a Facebook or somebody else open an office here. Before any of that can happen, we have to create a technology community of succeeding start-ups.
"The idea of urban renewal fascinates me. There's just this sort of magic when you can put forces in place, and you create a situation that has a win-win, that is a virtuoso cycle that becomes more than the sum of its parts. That is what we're trying to achieve here."
Q: How will you tap into the resources of Rutgers, especially Rutgers Business School?
A: "We want to create an internship staffing program because all of these companies want talent and would love to create an exchange where they get talent from Rutgers or NJIT in return for providing work experience. From a student standpoint, that work experience is gold, right? It should be a very attractive win-win for both sides.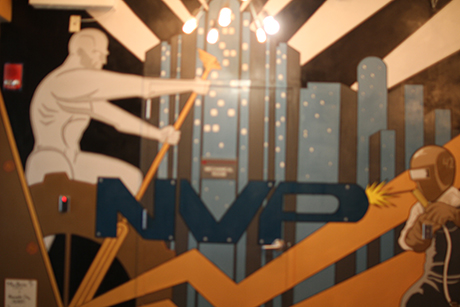 "We talked to some of the people in the entrepreneurship program about what this could look like and we're still working through that. Professor Ted Baker thought there was even the potential for time spent here to count as credit for some majors.
"I would hope I would be directly involved in any entrepreneurship or venture-related class that is going on here. I love the academic environment. I would hope I or one of my people will be involved as a guest lecturer in all of those classes and help Rutgers understand what is the world of venture and start-ups and how do you prepare for that and how do you create a bridge to that. The essence of any really good business program is its ability to bridge between the academics and the real world. This idea of bringing more of the outside world into the classroom is incredibly important."
Tell us about Strong Arm Inc. – NVP's first investment.
A: "It's a really cool company. And an unusual one for us to have as a first investment. Most of what you see going on in the New York area – which we're tapping into – tends to be software businesses, either the company is selling software or they're a software-enabled business. However, we got to know this company and had a chance over the period of time when we were pulling NVP together, to see them grow.
"The company makes safety equipment that is connected through sensors to monitor things. It's the kind of safety equipment that's used in warehouses on industrial athletes, people who are working with their bodies and muscles to lift things or move packages around. Maybe in the past you've seen these black belts people would strap on to mitigate back injuries. Not only do those not work, they actually create a false sense of security and weaken your muscles. These guys, however, created something that they call an exoskeleton. It looks like a vest. It has a harder piece down the back which keeps your spine in the right position. They've been able to prove that it decreases back injuries by some incredible amount.
"If you can move the needle on that kind of injury, it's great for the workers and it's great for the companies. Strong Arm was getting pilots in places like FedEx and United as we were building up NVP. I could tell the need was there, and I could see the barriers for getting it to market were low. 3M partnered with them and invested. That really validated it."
(This conversation was edited for length and clarity.)
-Susan Todd
Press: For all media inquiries see our Media Kit