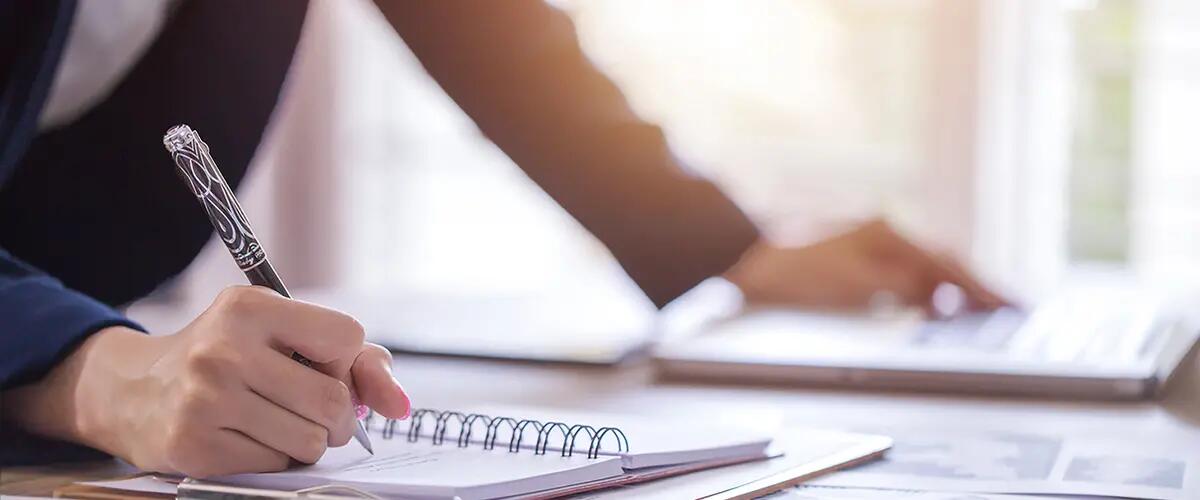 Master of Accountancy in Professional Accounting is preparing student for role as bank examiner
Before Fanny Gonzalez entered the Rutgers Masters of Accountancy in Professional Accounting Program, financial statements were challenging for her to understand.
"They were like Chinese," she said.
Not anymore. "I can finally make sense of one," she said.
"More than anything, the accounting program has given me confidence in myself because it is so rigorous," she said. "I have a great GPA, and I'm proud of that."
Gonzalez's path into accounting was a bit circuitous. Her undergraduate degree was in psychology, and after she graduated, she landed a job as an insurance adjustor. Her next position was in the banking industry, where she worked as a loan underwriter.
Gonzalez wanted to expand her career options and decided to obtain a master's in professional accounting.
In doing her research on graduate programs, she discovered that Rutgers Business School is one of few that offers a master's degree to students who do not already have an undergraduate degree in accounting. Gonzalez decided to attend because "Rutgers has a great reputation in the Northeast, especially the accounting program," and it also fit her requirement that the program be in the New York City area.
With only three classes left to complete her degree, Gonzalez said Income Taxation has been her favorite class. "I really enjoyed it. Instead of just accounting, it's more like the legal profession since you must know about the IRS Code. If someone wants to leave an inheritance to a child, there are different ways to do it to minimize taxes, but you need to understand the laws."
Gonzalez's goal upon graduation is to work as a bank examiner with the Office of the Comptroller of the Currency (OCC) or the Federal Deposit Insurance Corporation (FDIC).
"I would not be able to apply for a job as a bank examiner without a solid accounting background. I feel that the Rutgers program has provided me with the information needed to succeed," said Gonzalez.
She advises prospective students to "be prepared to do lots of studying."
"It's a lot of work, but rewarding," she said, "and you will reap the benefits in the end."
-Bonnie Schultz
Press: For all media inquiries see our Media Kit