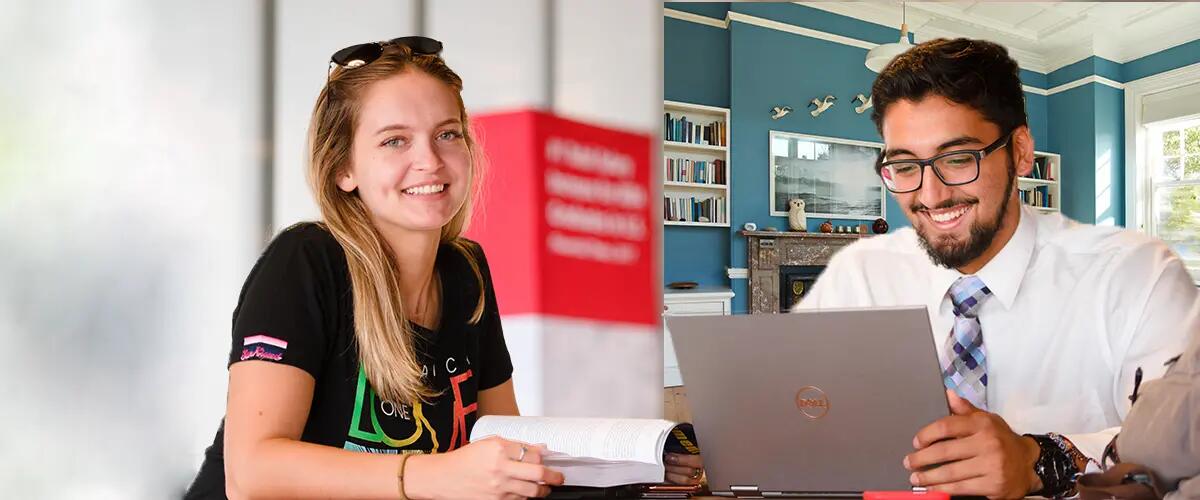 Master of Professional Accounting now entirely online
The Rutgers Business School Master of Accountancy in Professional Accounting (MACCYPA) started six years ago, filling the need for a part-time alternative to the MBA in Professional Accounting program (MBAPA) or to provide another path to obtain an accounting concentration outside of the  Part-Time MBA program. 
The last two of the eleven courses comprising the MACCYPA curriculum were brought online for the Spring 2019 term, making the program 100% online. 
Students can fit the program into their schedules and maintain their work/life balance. Current student Disha Rawal said, "Rutgers' MACCYPA provided me with all the essential knowledge for my upcoming CPA exam, and I didn't have to compromise my professional work."
MACCYPA alumnus Frank Aburto, a finance director at Audible, the Amazon audiobook subsidiary headquartered in Newark, said that online courses were much easier to fit into his work/life schedule than in-person classes. "I was able to participate in discussion boards and learn at my own pace while keeping to the deliverable due dates," said Aburto. "This means that I could start studying at 10 PM after my son went to sleep or Saturday morning before everyone woke up. This caused minimal interruptions in my home life."
"I found other working professionals that were managing the same considerations in their life," Aburto said. "This allowed us to be incredibly efficient with our collaborations."
Taeyuen Kim is in the Part-Time MBA program.  She chose a concentration in accounting, which includes five of the MACCYPA courses.  "I work full time in the city," said Kim. "I believe online courses generally fit better into my schedule. However, I was reluctant to take online courses before the pandemic.  In the middle of March, the two in-person classes I was taking went virtual. And around that time, I started working from home."
Kim found that "the professors made themselves available through a virtual session, email, phone, or discussion board. Most courses utilized discussion boards; each week, we had a topic to discuss by posting our thoughts on the board and commenting on other classmates' posts. I found it very engaging because I had more time to understand each classmate's point and share my thoughts."
Rutgers designed the MACCYPA for those who do not have a traditional educational or professional accounting background looking to change careers; it is equally beneficial to those looking to advance their accounting careers.  The program balances accounting theory and practice and prepares students to meet the needs of the profession.  Students entering the accounting profession, whether starting or changing their careers, can utilize the support of a dedicated career team, with an experienced career counselor.
In addition to the flexibility of an online self-paced Master's program, it is much more affordable for those not needing the full MBA for their career goals.  Rutgers' MACCYPA requires half the units and cost of a traditional MBA.  Professor and Director Alexander Sannella is pleased to say that Rutgers Business School expanded the affordability of the MACCYPA program nationwide by extending in-state tuition to out-of-state students.
Disha Rawal said, "This being my first online course, I was a little skeptical initially. It was a blessing in disguise without compromising the quality of the instruction.  Also, the experience of the program is excellent. The program is rigorous; it requires a lot of hard work, but it is achievable.
-Sean Ireland
Press: For all media inquiries see our Media Kit