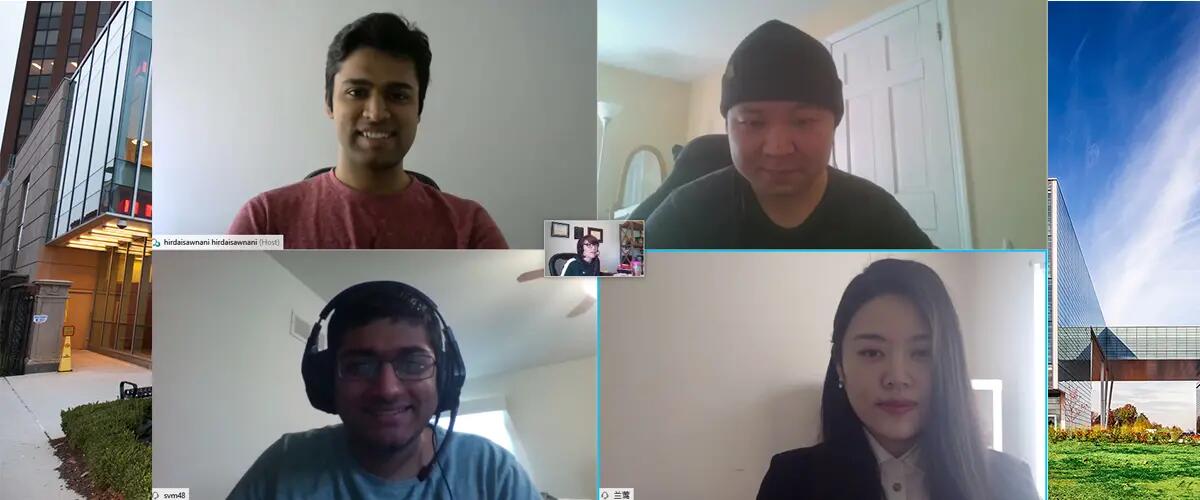 Master of Quantitative Finance team earns 2nd place in global competition
Professor Yangru Wu, Director of the Master of Quantitative Finance (MQF) Program, Department of Finance & Economics was pleased to announce, "Rutgers Business School's MQF team placed 2nd in the PRMIA Risk Management Challenge."
"This is an international case competition produced by the PRMIA Institute where students have the opportunity to apply the concepts they have learned in school and showcase their knowledge, critical thinking skills, leadership and presentation abilities," Wu said.  "This year's case study was about the rise and fall of Long Term Capital Management."
"Students come from areas of study including finance, economics, mathematics, business, and accounting spanning countries beyond the U.S. including Russia, Canada, the U.K., Ireland, the Netherlands and Egypt," said Wu. 
The Rutgers MQF team placed first in the New York Region (for the fourth year in a row) tied with Baruch. They won their silo in the early round of the global event and moved on to the final round where they earned the silver award.
The team of Sai Mahon, Hirdai Sawnani, Ying Lan and Shiyang Ni worked tirelessly over the last three months to present a professional and well-reasoned solution to the case challenge.  Like all teams, they had to overcome the sudden change to online learning and social distancing because of the Coronavirus outbreak.  Finance & Economics Department Professor Ronnee Ades again coached the team.
Professor Wu said, "I would like to express my greatest gratitude to Ronnee who has coached our MQF students to earn the PRMIA New York Regional Championships four years in a row, and to claim the silver award in the Global PRMIA Competition this year."
"I am very pleased to see our MQF Team's outstanding performance at the Global PRMIA Competition. This was an extremely productive and rewarding experience for our students as they can apply the quant skills that they acquire in the classroom to solve real-world problems. The competition this year was especially challenging, as the presentation had to be given online during this unprecedented pandemic. I wish to extend my warmest congratulations to the TEAM."
Press: For all media inquiries see our Media Kit