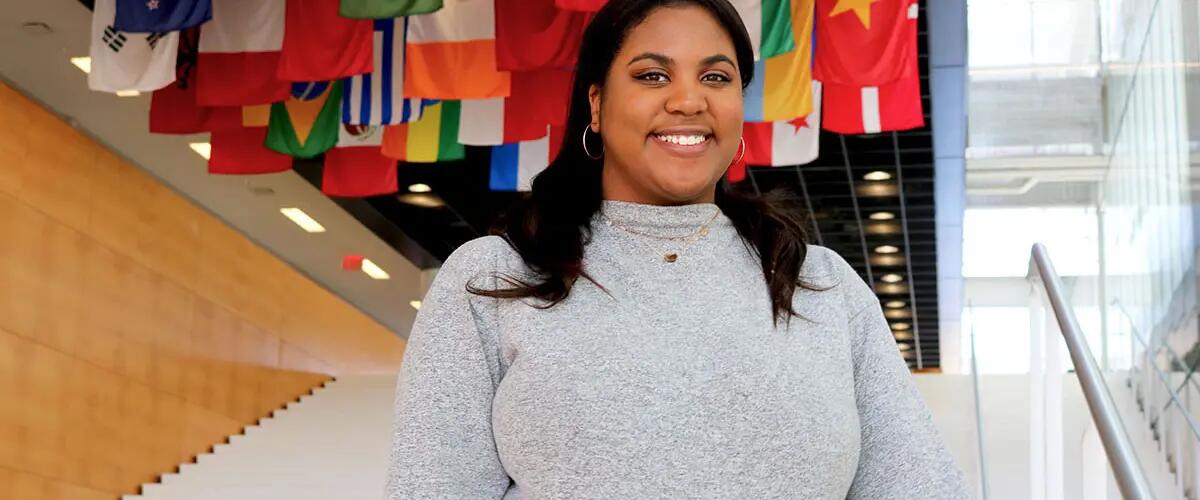 Pandemic won't diminish graduating senior's drive or dream
The Class of 2020 never wanted to make history this way. As the coronavirus pandemic caused unprecedented changes in society and canceled major spring rituals like graduation ceremonies, many Rutgers Business School students had to draw on their resiliency to complete classes and accept an ending to college that was very different than they imagined.
Alana Bennett, who studied marketing and supply chain management at Rutgers Business School-New Brunswick, agreed to share what she will miss most about college, the lessons she will carry with her, and the ambitions even a pandemic hasn't diminished.
By Alana Bennett
After graduation, I will be starting my career as a marketing communications manager at Microsoft in the Seattle area. I hope this upcoming phase of my life will bring growth, learning, and eventually, leading. I plan to take in as much as I can within my first few roles and ultimately use those insights to help motivate others.
My most significant accomplishment at Rutgers was becoming a resident counselor for the Business Student Transition at Rutgers (B-STAR) program. This program allows students from underrepresented backgrounds to get a head start on college and the corporate world. As an incoming freshman, I had the opportunity to participate in this program and develop so many vital skills that enabled me to succeed through the next four years. Due to this experience, the following year, I was able to cultivate a similar, transformational environment for a cohort of about a dozen. Honing my leadership abilities, developing meaningful programming, and promoting an inclusive culture were invaluable lessons that I will carry for the rest of my life.
Although it may look different as a result of Covid-19, the day of graduation will be spent with gratitude, excitement, and celebration, just as it was planned to be. I will be watching the virtual event surrounded by my family, and then we will have a meal with all of my favorite foods. Throughout the past four years, I have been blessed to receive an excellent education and countless life-changing experiences. Commencement is a time for embracing new beginnings while reminiscing on what has led you to that point. While it will take a different shape, this graduation celebration will retain these same sentiments.
As one of my former internship bosses used to remind me, "This is the last time you'll be within a five-mile radius of all of your closest friends." Proximity is definitely one of the things I will miss most about college, both from my friends, but also from my peers. College is a unique time where you can coexist with massive numbers of people going through similar experiences, which often breeds collaboration, innovation, and support. This ambiance is challenging to recreate elsewhere, which is especially why it will be so dearly missed.     
In the future, I hope to come out of this situation more resilient and resourceful than ever. My dreams to eventually increase equity and diversity within the corporate and tech worlds persist, and have genuinely heightened, due to current events. I plan to pursue my goals with more tenacity, despite COVID-19.
Press: For all media inquiries see our Media Kit